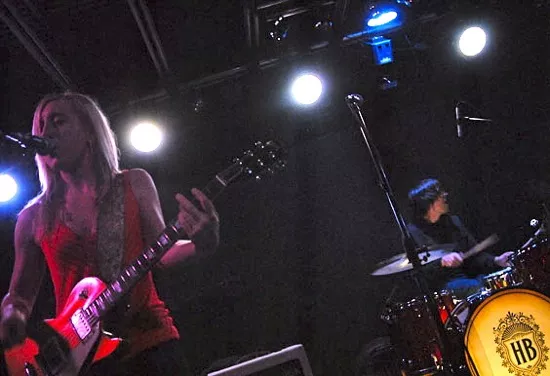 Megan Gilliland
Heartless Bastards' Arrow comes out next Tuesday.
Heartless Bastards has moved from Dayton to Austin in the course of a career making dusty rock. Its newest release, Arrow, is its most refined work to date. You can listen to it now a week ahead of its proper release through NPR's First Listen series.
The band stopped by the Firebird last night, and photographer Megan Gilliland was there to capture the mood. Her shots are below -- if you're looking for some accompanying live cuts, head over to KDHX; the band played an in-studio on Chris Bay's Gold Soundz show.