Todd Owyoung
Rhett Miller works up a sweat
Alt-country hero the Old 97's returned to St. Louis last night, playing for a pleased crowd at the Pageant (6161 Delmar Boulevard, 314-726-6161). Todd Owyoung was ready to capture frontman/dreamboat Rhett Miller in all his sweaty throes of honky-tonkin' -- check out some highlights, including a glimpse at opener Cailtin Rose and a certain St. Louis familiar face, below.
View a full slideshow of the Old 97's at the Pageant.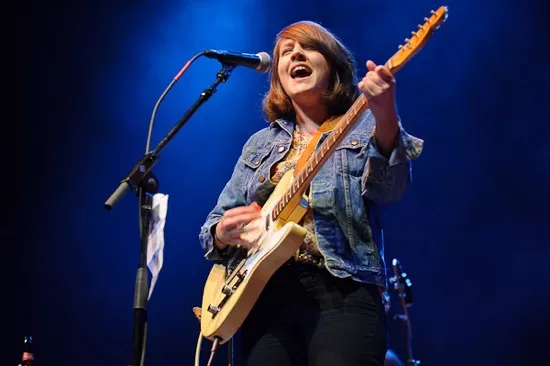 Todd Owyoung
Cailtin Rose opens for the Old 97's at the Pageant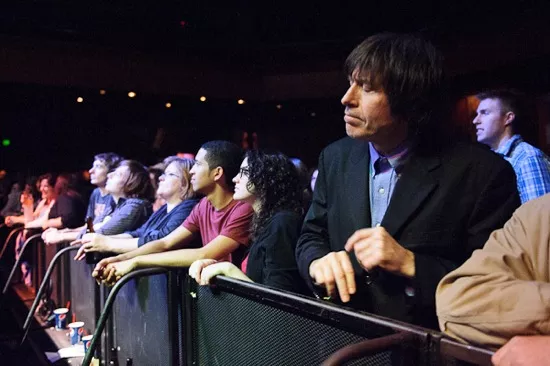 Todd Owyoung
Beatle Bob, hands clearly visible.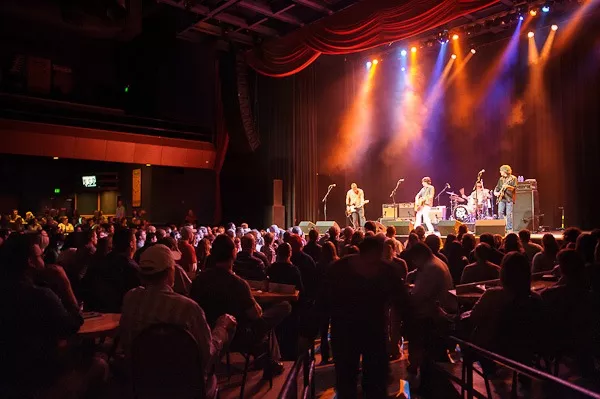 Todd Owyoung
A sedate crowd at the Old 97's concert.