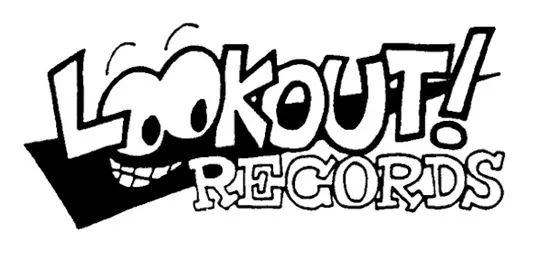 Lookout! Records officially shut down this month, which is not shocking news to anybody familiar with the long-running punk rock label. The company's financial struggles were well known to the public, and since 2006 it has only stayed in business to keep up its back catalog. In honor of the influential and prolific label, here are the six best Lookout! records releases. Feel free to note the absence of your favorite Boris The Sprinkler record in our comments.
6. The Mr. T Experience - Love Is Dead
Lookout! Records spent the 1990s as the principal enabler of Ramones-endebted pop punk. Screeching Weasel, Pansy Division and the Riverdales called the label home. So did The Mr. T Experience, who has mastered the art of the two minute, peppy, boy-loves-girl song by its 1996 album Love Is Dead. There's the she's-so-hot opener "Sackcloth And Ashes." There's the double entendre "I Just Wanna Do It With You," which is actually about doing stuff. There's a pretty heartfelt sentiment in its closing track when frontman Dr. Frank sings "I don't want to get screwed over by just anybody / You're the only one I want to get screwed over by." What separated MTX from the fold was its nerdy sense of humor, more of an awareness and acceptance of its refusal to mature than simple goofiness ala Nerf Herder or the Queers.
5. Avail - Over The James When Avail was active, the Richmond band was classified as melodic hardcore. This basically meant that vocalist Tim Barry was capable of screaming and singing, and that the band wasn't afraid to lighten up the fast, loud, angry formula with some tender moments. It is dangerous to flirt with the "e-word," but Over The James is teeming with emotion, the way the feelings shift with every movement of a power chord. When the tonality slides into a major key and Barry's voice sheds its gravel, Avail is damn near revelatory. As simple of a trick as it sounds, it's those bright moments that make the band's best Lookout release Over The James so anthemic and powerful.
4. Hockey Night - Keep Guessin' If you know Hockey Night, you probably didn't hear about them through Lookout! The label stopped putting out new records after releasing the Minneapolis band's Keep Guessin', and the group only achieved significant notoriety after it ditched a few members, moved to the East Coast and changed its name to Free Energy. While the circumstances around the album are discouraging, Keep Guessin' is anything but; a freewheeling indie rock record with Pavement-y slack and Thin Lizzy triumph that is better than most Built To Spill records. Opener "Get Real" is a summer road trip in song form. "Saturday Night Gallop" sounds exactly like a track called "Saturday Night Gallop" should, like cruising main street on horseback. And yes, there are two drummers. And yes, that is better than one. 3. Operation Ivy - Energy If I am not mistaken, you get a free copy of this album when you buy your first skateboard.
2. Green Day - Kerplunk Kerplunk is great, and it's functionally Green Day's last full blown, undeniable punk record. With that said,Kerplunk is not Green Day's best record, or second best record. It might be the band's third best, depending on your opinion of American Idiot. But it's an exciting record, because it documents a group on the brink, both creatively and commercially. "2000 Light Years Away" is so very close to being a hit song, and "Welcome To Paradise" only needed a major label budgeted re-recording to find a home on modern rock radio (back when there was such a thing). The only downside to Kerplunk is the superiority of Dookie, which is Green Day's best record (or second best, depending on your opinion of Nimrod). For Lookout!, this album bankrolled hundreds of subsequent releases and bankrupted the label when Green Day finally demanded its overdue royalties. It's easy to look down on Billie Joe Armstrong and friends for this move, but Lookout! was notorious for bad business with its bands and Green Day was reportedly tired of playing nice. And as they say, nice guys finish last.
1. Ted Leo & The Pharmacists - The Tyranny Of Distance
The Tyranny Of Distance is not the most important or successful entry in the Lookout! Records catalog (see: #2 on this list). It is the most solid and endearing one, the early peak of one of the greatest living voices in punk rock. Yes, punk rock. Although the powers that be tend to shade Ted Leo under the indie rock umbrella, Leo is a believer, and it comes out so purely and effortlessly on Tyranny. He's Joe Strummer and Elvis Costello and Ian MacKaye and probably Bob Marley, too. With Tyranny, we get a sparkling sea shanty ("Biomusicology"), a too-fast New Wave cut ("Dial Up"), and a few sassy midtempo cuts ("The Great Communicator," "Under The Hedge"). And then there's "Timorous Me," a bouncy story song that turns into an Irish jig and then turns THAT into Steely Dan funk and, oh man, it shouldn't work at all but it totally does. Ted Leo & The Pharmacists sound nothing like other Lookout! bands, but the group fits in with the aesthetic of rock bands comfortably embracing their own pop. As far as legacies go, you could do worse.