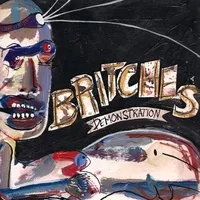 Part One: The Union Electric, Sweet Tooth, King Kong Magnetics, Warm Jets USA Part Two: Glass Teeth, Ryan Spearman, the Breaks and Adult Fur Part Three: Rum Drum Ramblers, Humanoids, Old Lights and Volcanoes Part Four: Bo & the Locomotive, Rockwell Knuckles, Dubb Nubb and Palace Part Five: Sleepy Kitty, Magic City, Nee Part Six: Sine Nomine, Prairie Rehab, Jack Buck, Mikey Wehling Part Seven: The Blind Eyes, Humdrum, Theodore, A-Game Part Eight: Funky Butt Brass Band, Pokey LaFarge & the South City Three, Ra Cailum and the Gorge
Ou Où | Builded
The words "ambient," "drone" and "minimalist" often appear in discussions about local group Ou Où; the duo uses all three as tags on its Bandcamp site. While not inaccurate descriptors -- its tracks sprout from landscapes of gurgling synths and R2-D2 bleeps -- listening to its Builded EP feels quite different than sitting through a Godspeed You! Black Emperor, Sunn O))) or Philip Glass record. Patience is hardly a prerequisite for enjoying Ou Où. Intelligent drum programming and prog-like structures give Builded the exciting flow of a well-crafted DJ set, suggesting that, unlike many ambient, minimalist drone acts, Ou Où is no snore live.
--Ryan Wasoba Critic's Picks: December 15
Tech Supreme | Supremacy
Local producer and Force co-founder Tech Supreme released an eighteen-track compilation album earlier this year, which is still available for free download here. The album plays like a diverse sampler of the St. Louis Hip-Hop and R&B talent pool, showcasing Tech's southern/futuristic/moody style of music. The project features all of the usual suspects from the Force collective (Tef Poe, Rockwell Knuckles, Theresa Payne, etc.), but also features guest appearances by several up-and-comers as well as a few local veterans.
Key Track(s): Since Supremacy is a compilation rather than a standalone album, there is no single track that will give you a feel for the rest of it; but listening to Nato Caliph's "Revel" and Teresa Jenee's "Paint the Roses" will definitely give you some idea of what Tech Supreme is capable of as a producer.
--Calvin Cox Britches | Demonstration
Britches, a local trio of sound-manglers and song deconstructionists, is in the midst of an EP spree. This August the band released the eight-track Democracy, comprising a KDHX (88.1 FM) live session and a few early recordings; Demolition is reportedly forthcoming. So Demonstration is the four-song middle movement, and the title is both fitting and misleading. This isn't a basement four-track demo reel, but instead a little taste of what the band does. Each track occupies its own space, demonstrating the various ways in which sound can leave your speakers and burrow into your skull. As noise purveyors go, the band can be as punishing as the Conformists and as fuzz-blasted and experimental as Skarekrau Radio -- one pass at the increasingly unhinged screams and relentless pneumatic percussion on opening track "Blue Ruin" gives a taste of the band's hazy heaviness. "Out of the Cave, Up to the Stronghold" takes the most patience; its backward-tape manipulations and ascetic vocal drones show the band at its most outré, especially set against the stop-start rock of the next track, "We're Both Ready."
From a purely technical standpoint, the EP is a fascinating listen, leaving you to ponder at how these sounds get transmitted from the players' brains through their instruments via a mess of cables and effects. The eleven-minute closing track "Triangle Jerk" features, among other sounds, a really passable impression of a fervent, yowling cat. Save for the impressive, cherubic choirboy harmonies at the tail the aforementioned "Out of the Cave," Britches plays rough. Get settled in for 23 abrasive, often invigorating minutes.
--Christian Schaeffer Homespun: November 24
Spelling Bee / Glass Teeth | split seven-inch
It's been a tumultuous year for the St. Louis noise rock community. With Spelling Bee touring relentlessly throughout the US and the recent demise of snotty experimental punks Glass Teeth (at their own record release show nonetheless), it was only fitting that these two would document their respective approaches on a split record. Representing the new school, math-inspired noise rockers Spelling Bee deliver two hyperactive songs of sugarcoated electric shock. On "Decoys," SB exhibit their ability to condense herky-jerk rhythm, explosive dynamicism, and crunching distortion into a captivating neo-pop gem in under two minutes. On the flipside, Glass Teeth use their time wisely, building up a perpetual rise of post-everything squall, rife with atmospheric synths, metronomic percussion, and gritty guitar lines. Wavering and wailing, singer Jeff Robtoy's snotty delivery encompasses the cries of urban blight, further proving that Glass Teeth's dying star was brightest just before it burned out.
Key Track: "Memphis, TN" is an audio representation of a million shows in sweaty basements and smokey bars to uninterested crowds who didn't give a shit.
"Seriously, who the fuck are any of you?" - Jeff Robtoy
Place You're Most Likely To See The Artist: Glass Teeth - Sorry folks. This chick's had it. But their records can still be found at Apop Records! Spelling Bee will be performing next on New Year's Eve at the Heavy Anchor with Trauma Harness, Barely Free Partial Prisoners, The Lesseract, and The Hobosexuals
Listen: The entire 7" can be streamed and downloaded (in high-quality mp3 format) on Spelling Bee's label Hi Fi Octopi Recordings bandcamp page here.
--Josh Levi