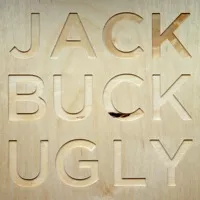 Part One: The Union Electric, Sweet Tooth, King Kong Magnetics, Warm Jets USA Part Two: Glass Teeth, Ryan Spearman, the Breaks and Adult Fur Part Three: Rum Drum Ramblers, Humanoids, Old Lights and Volcanoes Part Four: Bo & the Locomotive, Rockwell Knuckles, Dubb Nubb and Palace Part Five: Sleepy Kitty, Magic City, Nee
Sine Nomine | Super Molecular Dust Separator
Our city has long been a fortunate, if off-radar source of forward thinking, heavy rock music. Sine Nomine is not the sole living torchbearer, but the group most accurately encapsulates this dark spirit of St. Louis. On the band's unbelievable Super Molecular Dust Separator, we see ghosts of local legends past - Dazzling Killmen's uneasy repetition of dizzy riffs, Lye By Mistake's stunning technicality, and the apocalyptic "somebody is going to die" feeling of Love Lost But Not Forgotten's best work. It goes without saying that these attributes are individualized through Sine Nomine's filter; the band has always been difficult to pin down, which is both its selling point and its crux. Bands this singular are difficult to market. Writing about Sine Nomine is like finding the perfect font for a question mark. If your interests include any or all of the following - metal, art, politics, hardcore, the collective works of Shellac, mathematics, Oceanic by Isis, instrumental proficiency, Dexter - you might be tickled to know that Sine Nomine's Super Molecular Dust Separator is available for free download on its Bandcamp page.
Key track: "Filled"
Place You're Most Likely To Hear The Artist: Playing in the car stereo of a member of 2015's most innovative local metal band in order to get pumped up for practice.
--Ryan Wasoba
Prairie Rehab | Phiology
When singer and guitarist Kevin Butterfield left St. Louis, he took with him a golden voice and a starring role in the Linemen, one of this town's best Americana outfits. Fortunately, Butterfield's band mates -- Scott Swartz (guitars and pedal steel), Greg Lamb (bass and vocals) and John Baldus (drums) -- weren't restless for too long. The trio has teamed with singer-songwriter Lacie Mangels, who immediately makes her own mark with the help of these seasoned musicians.
Where the Linemen relished the restraints of classic, heartfelt country, Prairie Rehab uses melodic, twang-burnished folk as a springboard for several strands of genteel pop music. Mangels' lilting warble is a bit reminiscent of both Joni Mitchell and Emmylou Harris in places, but there's an unassuming, affectless tone to her delivery that sidesteps artifice in favor of straight-ahead harmonic accuracy. As befits the principal lyricist of an album named Philology, Mangels has the vocabulary of an ACT overachiever, and she's not afraid to drop 50-cent words such as "taciturn" and "saboteurs" throughout the disc. But she knows how to mix the sound and the sense of her phrases, and it's nice to hear a songwriter with lyrics that are so, well, lyrical. The gorgeous "Up and Away (Strawberry Roan)" is ostensibly a song about a horse, but Mangels turns it into a meditation on growth, love and loss in a few brief but loaded verses. You may have to pull the lyrics sheet out to figure out how she made you tear up in such a short space -- and then you may have to listen to it five times in a row.
--Christian Schaeffer Homespun: February 24 Jack Buck | Ugly 7"
Yes, its name is Jack Buck. Yes, it was named after the late, great sports announcer of the same name. And yes, you can't tell a goddamn thing about what the band sounds like from said moniker. Intriguing in its own self-created mystique, the boys in Jack Buck sure do know how to market themselves in this day and age of ungoogleable names and photoshopped record covers. That's where the Ugly 7" comes into play. Based solely on the level of construction employed to make this barnburner a reality, the Ugly 7" is more of a collector's item than a debut record. Through the power of computer routing and hours of sanding, the hand-assembled 7" features a randomly colored slab of vinyl encased in an embossed carving of the band's name and record title into a gorgeous piece of wood.
Doubling as a piece of art, this expertly produced record features three trudging tracks of metal-inspired post-hardcore. And the shit's heavy. Akin to the chaotic metalcore of Coalesce and the Jesus Lizard's schizophrenic noise rock, Jack Buck finds its footing rooted in the decay of melody and the rise of battle-torn metal. On "Rue Teen," singer Colin Webb warns today's youth about an inevitably bleak future as a result of our societal woes. "Please be doubtful that the future is as gray as the liver of a dream, That never came that never will but, Never say never" Webb screams. Jack Buck 9s by no means here to save us all, but with the heavy hand of rock n roll riffery, it stand to bring hope to an ugly world.
Key Track: "Rue Teen" immediately bursts into flames, with bassist Michael Gerhardt's full throttle bass propelling the searing guitar lines of guitarist Chase Macri.
Place You're Most Likely To See The Artist: Jack Buck will be performing next at the Heavy Anchor on Saturday, January 14th with Coward and Magic City.
Listen: You can download the Ugly 7" on Jack Buck's bandcamp site.
--Josh Levi
Mikey Wehling | Reverb Trilogy
While vinyl fetishists may have breathed new life into an old medium with their limited edition seven-inches and multicolored wax and what have you, a smaller subset of musicians continue to resurrect an even grainier format: the cassette tape. Tapes have long been the provenance of noise artists and their ilk, but Mikey Wehling's dedication to the form brings an appropriately retro and funky feel to tape culture. He recorded Galaxy Reverb, the second installment of his planned Reverb Trilogy, on his Tascam four-track tape recorder, and while this seven-song set is also available in digital form on his website, Wehling is planning a limited run of cassette tapes for his fellow analog purists. Best known as a guitarist and keyboardist for the adventurous instrumental outfit Messy Jiverson, Wehling uses antique preset drum machines, vintage keyboards and, as expected, barrels of reverb to craft his fun, slightly trippy tunes.
It's best not to think of this release as an album (or even an EP) in the strictest sense. Wehling's songs tend to set the mood for a minute or two before moving onto the next fixation. The string synth chords and wobbly bass on opening track "Willie McGee" feel light-years away from the simple, bucolic folk patterns of the largely acoustic title track that closes out Galaxy Reverb. In between, distorted and disorienting drum patterns, detuned keyboards and heavily processed vocals create a very '80s vision of what the future was supposed to be like. The white noise and booming low-end on "Blownspeakersolarsystem" sound like an Atari console programmed by Suicide. These tracks feel like they would be well suited as bumper music for Adult Swim's commercials or as the soundtrack for a discerning indie film. It's mood music for when you want to a take brief, funky trip to outer space. Just make sure your rocket ship has a cassette deck.
--Christian Schaeffer Homespun: May 5 Feature: Mikey Wheling's lo-tech sci-fi heartbreak trilogy