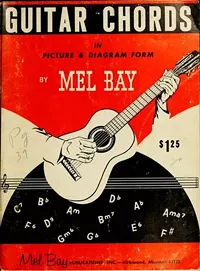 Remember when you were younger (and had ambition), you decided to learn to play the guitar? And that St. Louis's celebrated musician of yore, Mel Bay, was going to teach you oh so easily through his instructional books? Even if you didn't actually practice from a Mel Bay book or even want to play an instrument, the Mel Bay books are known and loved.
Well, maybe not as much as they were. The Kirkwood City Council has approved the razing of two buildings in downtown Kirkwood for parking at the approximate price of one and half million dollars. According to the press release found on the city's website, the City's Planning and Zoning Commission has repeatedly found the area of downtown Kirkwood to be deficient in parking spaces. This is all well and good, especially if the streets of Kirkwood are actually choked with cars full of visitors impatiently trying to score a good spot for dinner at Dewey's. Here is the controversy: it is an expensive project and one of the buildings happens to be the old Mel Bay Music Center building.
Both properties are actually owned by Mel Bay Enterprises Inc., and the company is more than happy to sell them. However, given the public appreciation of the decision to save the historic Pevely Dairy Complex, it would seem that most St. Louisans are more interested in saving the older, more interesting buildings St. Louis still has, rather than tearing them down for other purposes.
In fact, the Kirkwood razing project has a net gain of only 46 parking spaces, whereas transforming an already existing lot dedicated to parking a little further away would have had a net gain of 59 spaces. At first glance that sounds like a more appealing choice, but that project would have required another million dollars and possibly caused some tension for the surrounding residents. Although there is historical and sentimental attachment to the building, only two council members were against the decision. For the time being, there is no reported date the project will start, so if you want one last look at the building, now's the time.