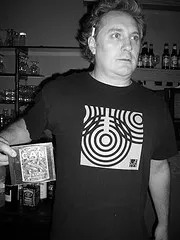 Since 1991, Schlafly Beer has been a beloved institution in St. Louis. Pouring heart and soul into their passion, the brewery creates well-crafted beer much to the applause of microbrew enthusiasts worldwide. From the rolling ease of the classic Pale Ale to the rich, roasted malts of the Bourbon Barrel-Aged Imperial Stout, Schlafly has gathered a congregation of hop-heads through the culture of beer.
Enter the Schlafly Tap Room (2100 Locust Street, 314-241-2337). Often noted as Missouri's first new brewpub since Prohibition, the Tap Room has quickly taken the roll as St. Louis most unassuming destination for intriguing music. Restored from its former printing press decor, the Schlafly Tap Room's beautiful space houses both the restaurant and brewhouse. Comprising North and South buildings, the brewery's respective Eliot and Club Rooms have been host to more than their fair share of performances from both local and regional artists. Though it has had music since the early '90s, the Tap Room would solidify itself as a musical beacon with the addition of Brett Underwood. Stepping up as head show promoter for the Tap Room in late 2006, Underwood has made a continuous effort to bring the love of beer and music together. We spoke with Underwood and Schlafly co-founder Dan Kopman about the origins of the Tap Room, the 20th anniversary concert, and the benefits of a free venue.
Josh Levi: How did the Schlafly Tap Room begin as a venue?
Dan Kopman: When we opened The Schlafly Tap Room we did not want music of any form (live or otherwise) in the dining/bar area. It was all about the beer. We then designed the Club Room as a stand-alone music room. I modeled this on a Young's pub in London, the Half Moon, Putney. The pub itself had no music - Young's pubs were all about the beer; they had a separate live music venue. I think it is now a quite famous venue. So we needed to draw consumers to the Schlafly Tap Room to "try Schlafly Beer." That is why it was and remains free - to encourage folks to try our beers, especially new styles that they have not tried before.
How did you become involved with booking at the Tap Room?
Brett Underwood: I had been bartending for several years and with that comes a certain trust and familiarity and a certain itch, too. The management and staff had seen my best and worst by then. Ha! I had entertained repeated thoughts about getting some of my favorite people through the doors. I have been going to shows in St. Louis since the late '80s; had promoted bands and happenings in various capacities; was into my sixth year as a host of The No Show on KDHX and had been volunteering there since '95. I'd seen great clubs come and go and had gotten to know the minds and the crowds that made those places special: Mississippi Nights, Cicero's Basement, the Wabash Triangle Cafe, Bob and Sherri's traveling open-mics and the old and new Way Out Club(s), CBGBs, Mangia Italiano, Radio Cherokee, the Lemp Neighborhood Arts Center...and with all that, I'd become close friends with those promoters and many, many, many of the musicians and performers. So that itch to do something besides bartending, without giving up the cash involved there, didn't go away and we worked it out so that I could get some extra hours on the paycheck by managing the MySpace page (yep!), booking bands and promoting. Mike Prokopf and Donna Jeanne Joern (now West) had booked shows there before and were looking to lessen their involvement with it. And that's where the trust comes in. I have obviously booked a different type of entertainment there since and they have given me the O.K.
What benefits do you see with the idea of "free" shows?
Underwood: Obviously, you look to bring folks to your beer. We continue to educate folks to the creativity in the world of beer and the life that evolves around it. There is a lot of science involved in the business and a lot of business savvy involved in the successful brewery. There is an incredible amount of daring, experimentation and I don't know...serendipity involved too. With any endeavor, hopefully. Offering "free" music brings folks closer to the taps and hopefully helps bring those that appreciate a beer they've never had as much as a band they've never heard. If they don't like the first style they try, there are a dozen more. If they don't like the music, there is plenty of room to congregate elsewhere. We're a brewery first. We don't advertise the restaurant at all, except when we're having festivals, etc... the Tap Room is kind of like a billboard for the beer brand. Like a beer-castle billboard with free music. I don't know what that means.
How has the Tap Room benefited the local music community?
Underwood: Depends on which part of that community you ask, I suppose. We are a bit unique in that we have the revenue to host music without charging for it. Music venues can't do that for obvious reasons. Some tell me that it is easier to get people to their gigs. No cover charge, etc. Our shows don't draw all that well, though. Ha! I know that I have a lot of folks thanking me for the job I'm doing and are super-appreciative of Schlafly. They could answer that question better than I. At the same time, we're in bars, clubs and restaurants all over town, so we don't aim to be the music venue of music venues. We don't have a sound man or a P.A. We're selling beer all over town. We obviously want all the other venues to profit, but we have the space. Some bands like playing here, despite the fact that they may be lugging a P.A. into the venue for the night. Others see it as a reason not to play at the Tap Room...and there are better sight lines and plush seats in other places. Over the years, what have been some of your favorite performances and standout shows?
Underwood: Nothing gave me a bigger thrill than putting Cheer-Accident in the Eliot Room. I give all the credit to Chris Dee and Mike Benker of the Conformists for that show. And of course, Benker's last show with the band was a historic night. If I wasn't such a nervous mess at events, I might've emceed or walked around and thanked everyone involved in the community...that particular fan base. I learned a lot of what I know because I sat in a room by myself playing records through a transmitter and answering phone calls from all those late-night sorts.
The guys from the Wooden Kites will tell you that I told them that they were going to play my funeral after one of their shows. I really liked them, but I outlived them. Ha! Those were some great shows. We've had some incredible nights with Theodore and a dozen other local bands that may or may not be around still. Highway Matrons, Bad Folk. I very rarely get to stand or sit and listen. Magic City and TOK continue to blow minds and rock asses, of course.
Obviously, the Half Gay and Bikini Acid shows were great Thursday night shows. I like to see my co-workers walk into the room with a "what-the-fuck-is-going-on" look on their face. There was one particular night where we were doing a late brew and two or three of the brewers came over in their boots during a Half Gay set. Smoke filled the venue. Lasers split the smoke. The band was killing it...and there was some sort of Japanese-style...I don't know...theater going on. Then another staffer came back from a Cardinals game. They all acknowledged that it was incredible.
Of course, we've had Thollem McDonas in that room several times and the last time he came back with his band Tsigoti, from Italy - WOW! No surprise, Thollem incites WOW! Matt Harnish brought the Welders. I'm really lucky to work with Brian Fleschute and Pat Sajak Assassins; Joseph Hess and Spelling Bee; Tim Rakel and his many projects that bring their incredible local acts and pepper us with out-of-town acts...and when I'm really down and out, I go talk to Jason Hutto.
With the current 20th Anniversary show looming and the line-up consisting of bands that have graced the room before, what made you choose this particular bunch?
Underwood: We have three concerts happening and they are all in the Club Room, upstairs. Thursday, Dec. 22nd is the first. Mike Prokopf is booking the second. The third is an early show for our traditional birthday party. When they gave me Thursday, I automatically thought of Half Gay and Bikini Acid to close the night. Thursday's had worked before, so... We had Magic City and Theodore lined up, too, but... So, anyway, I love TOK and Spelling Bee. I must've asked three or four other bands that I would love to have, but... In the end, it was about getting a bigger paycheck to some bands that have been good to us and appreciate playing here. We try to do the same things when we book our festivals.
What does the future hold in regards to concert programming at the Tap Room?
Underwood: Mostly bingo and trivia from here on out. Hard to say much besides business as usual. I'm booking February now. Here's what's happening in January: The Otto Modest, This City of Takers, Triceratops, Dulad, Acccelerando, the Potomac Accord, Ben & Allie, The Blind Nils, Beth Bombara, Spelling Bee, the Mhurs, Warm Jets USA, Soma, Mutant Opera, and Loza.
Magic City, Spelling Bee, TOK, and Half Gay kick off the first Schlafly Beer 20th Anniversary Concert on Thursday, December 22nd at 8 p.m.