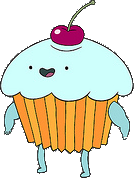 The old model of popular music: dumb it down to the lowest common denominator and make it go down easy. Reviewing the Billboard and iTunes charts of this past year, the tides have obviously changed. In days when nobody is buying, the flashiest, loudest, weirdest thing sells -- how else can you explain Nicki Minaj? While these are generally exciting times in pop music, with pervious molds essentially demolished, things don't always go so well when anything goes. Here are the six most absurd songs of 2011.
6. Lil Wayne - "6 Foot 7 Foot" Vox populi, vox dei - The voice of the people is the voice of God. In the early 1900s, composer Gustav Mahler famously used this expression to justify the unlikely success of dissonant works by his contemporary Richard Strauss. I'm curious how Mahler would explain "6 Foot 7 Foot" by Lil' Wayne, a song that only qualifies as pop because of its 2 million iTunes downloads. The track lifts a sample from "Day O (The Banana Boat Song)" to drill home what most people already know: Dwayne Michael Carter, Jr. is insane. Of course, the point would be just as obvious if it were a capella. Sane people rarely say things like "Real G's move in silence like lasagna." This was the first Lil Wayne song recorded after his release from prison, and it comes off like a stream of consciousness rant from someone with too much on his mind to filter it all into a four minute track. "You full of shit, you close your mouth and let your ass talk / Young Money eating, all you haters do is add salt." That's the voice of God talking.
5. Enrique Iglesias feat. Ludacris - "Tonight (I'm F**king You)" Lots of asterisks in pop music titles this year. The world was still catching up on Cee Lo Green's "F**k You." Pink has a motivational middle school anthem in "F**king Perfect." I'm sure a few parents had uncomfortable conversations when their kids asked what LMFAO means. None of these f-bombs are as ill-conceived as "Tonight (I'm F**king You)" by Enrique Iglesias, the generally wholesome survivor of the 1999 Latin pop explosion. Edited for radio as "Tonight (I'm Loving You)," Iglesias's track just comes off as a bland club jam. The dirty word version is a poor fit for Enrique, an "I'm still relevant" hail Mary pass not unlike Pat Boone's metal album.
4. Lady Gaga - "Judas" Lady Gaga's hit "Born This Way" was like an amped-up take on Christina Aguilera's "Beautiful," a positive message from a super star. Conceptually, "Judas" follows suit. Gaga is saying that love conquers all. Unfortunately, she chose an analogy that involves having unprotected sex with the Biblical character who betrayed Jesus, as if she's just taunting the Westboro Baptist Church members picketing outside her shows. 3. LMFAO - "Sexy And I Know It" No blurb can explain the inclusion of "Sexy And I Know It" on this list better than the following clip:
2. Maroon 5 - "Moves Like Jagger" I've always given Maroon 5 the benefit of the doubt, if only because its members used to be in the solid power pop band Kara's Flowers. With "Moves Like Jagger," I'm officially out. Yes, Adam Levine. You know all the ladies want to shack up with a 68 year old emaciated rock singer. So, to seal the deal, you will prove to them that you can dance like a Rolling Stone. Personally, I think "Moves Like Richards" would have been more effective -- a night with Keith Richards and you'd probably just skip the deed and go straight to the post-coital cigarette. There's a song in there somewhere.
1. Katy Perry featuring Kanye West - "E.T." The most absurd thing about "E.T." is that I truly believe Katy Perry and Kanye West are trying to be sexy, but the alien love premise just makes everything gross. Perry sings "Infect me with your love" like it's an STD. She mentions "different DNA," as if to remind us that intergalactic, interspecies relations are essentially beastiality. She sings "Wanna be a victim, ready for abduction" like she's never heard of rape. And then the always appropriate Kanye drops by, rhyming "astronaut" with "ass a lot," and "disrobe you" with "probe you." At least his contributions are funny. Katy Perry doubtfully intended "E.T." to be a hit; it was a throwaway track from Teenage Dream before the album became depleted of singles. If anything, "E.T." is proof that any pop song can be made better by throwing Kanye West in a room, throwing thousands of dollars at him and saying "The theme is aliens. Go!"