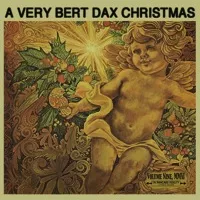 Christmas was almost cancelled this year. Or, at least, the Bert Dax Christmas Compilation almost didn't happen, which as far as St. Louis music goes is just as bad. But Matt Harnish and Rob Severson found a way to continue the tradition into its ninth year. The artwork, which you see here, was done by Severson and the complete track list can be found below. This year's roster includes such local luminaries as Catholic Guilt, Ellen the Felon & the Mattronome, Bug Chaser, Dubb Nubb and Black James.
Prune - "Homebound Holiday" Catholic Guilt - "Silent, Night?" Bass-Amp & Dan-O - "Please Daddy" Navigator - "Winter Planet" Ellen The Felon & The Mattronome - "Satan Baby" Hathead Jones - "The Night Santa Went Crazy" Bug Chaser - "Wild Turkey Is On Sale" Superfun Yeah Yeah Rocketship - "Suck It Santa Claus" Dubb Nubb - "Hanukkah At Home" Ded Bugs - "All I Want For Christmas Is To Kick Out Your Teeth" The Chill Dawgs - "Have A Verry Merry Dawg Christmas (Jingle Dawgs)" Black James - "Happy Birthday Little Jesus"
The disc will be available at local stores and online through Pancake Productions around the time of the first of four release shows in the works for the next month.