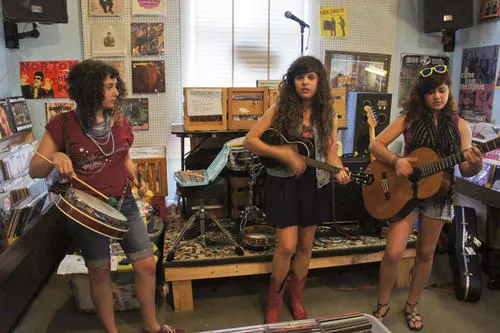 Dubb Nubb, the St. Louis duo turned Columbia trio, was the subject of an RFT Music feature in August. In it, Mike Appelstein talked about the bands origins and wholly unique approach to its lo-fi documents of its members' lives. In the feature, Appelstein noted that the band's newest album, Sunrise Sleepy Eyed was nearly complete. "Recorded in Amanda's Columbia apartment last spring by Los Angeles-based Zoe-Ruth Erwin," say Appelstein, "it contains some of the band's best songs to date, including 'Mound City Baby,' a loving and impressionistic ode to St. Louis."
Sunrise Sleepy Eyed is out now -- the band had a release show last weekend here in St. Louis. It's available on Bandcamp on a name-your-price basis. Listen to a stream and read Appelstein's feature below.
Read Mike Appelstein's complete feature here.