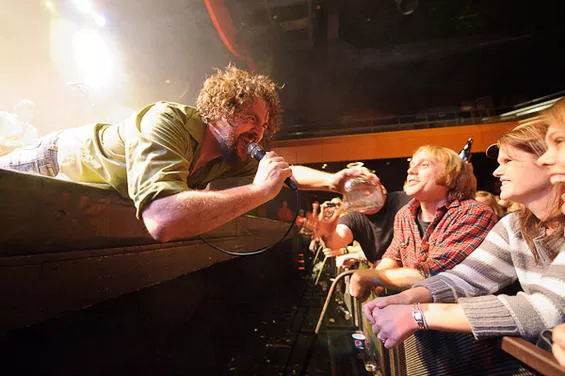 Todd Owyoung
Patterson Hood was very excited about the Cardinals' World Series victory.
Woe is anyone who planned a show in St. Louis this past Friday (ahem). With the city (understandably) otherwise and nearly unanimously occupied with our World Champions, even double bills that would usually earn a packed throng were instead minor viewing parties. Double bills like Those Darlins and Drive-By Truckers, for example, both of which nevertheless made the most of the situation and delivered a shit-kicking good time. Todd Owyoung was there to shoot the posturing and STL Style repping -- you can find highlights below.
View a full slideshow of Drive-By Truckers and Those Darlins.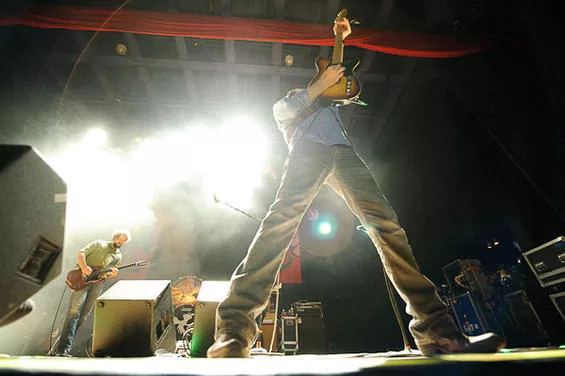 Todd Owyoung
ROCK AND ROLL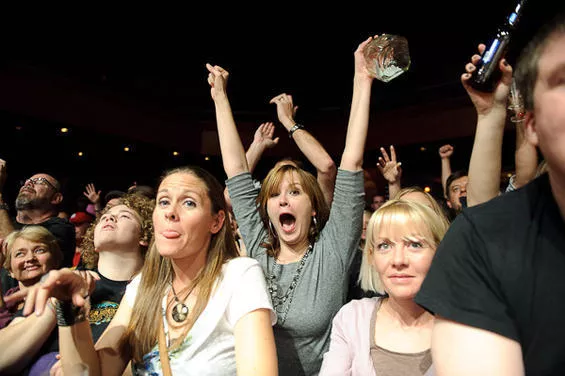 Todd Owyoung
Recognize that bottle from somewhere above?
Todd Owyoung
Those Darlins loves Saint Fuckin Louis