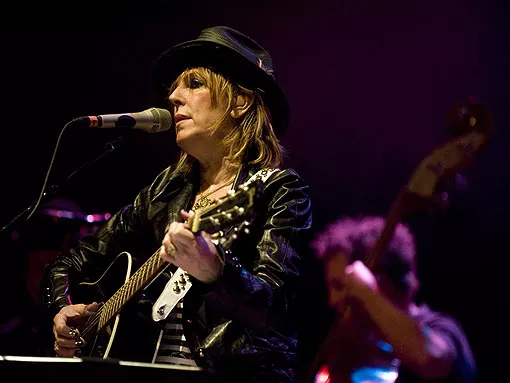 Lucinda Williams at the Pageant in 2009. Photo by Jon Gitchoff
Lucinda Wiliams will make a stop at the Pageant tomorrow, and we have a few tickets we'd like to give you. The singer released her tenth studio album, Blessed, earlier this year. It, like pretty much everything that came before, was met with much-deserved reverence. And you've got a little more than three hours to get yourself into tomorrow's show. So what are you waiting for?
Go to our Facebook page for contest details.