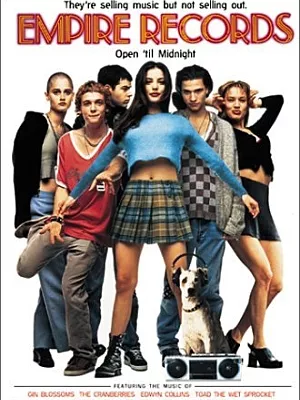 Gin Blossoms AND Better than Ezra were featured on the soundtrack for the iconic '90s Bildungsfilm.
Slow week for announcements, but there are some gems up in here: Remember the '90s? Yeah, they like, weren't that long ago, and just when we thought we were nearing the end of this otiose, pervasive nostalgia, Lumiere Place comes to the rescue with October shows from Better Than Ezra and the Gin Blossoms. By Gandalf, their respective contributions ("Hey Jealousy!" "Desperately Wanting!") to the larger canon of American music will not be forgotten! Oh yeah, and Sugar Ray will be performing in downtown St. Louis to close out the Rock and Roll Marathon on October 23, because nothing says "rock n' roll" like Mark McGrath. Crooner John Prine comes to the Touhill on December 3.
Those looking forward to the electronic noodling of LA's Baths will be all sad panda at this--the September 30 show at the Gargoyle was cancelled earlier this week. No word yet if it'll be rescheduled.
2720 Cherokee Cornmeal, November 12 Dumptruck Butterlips, October 29
Cicero's Ravello, October 21 Weatherbox, October 11
Crack Fox Voltaire, October 16
The Firebird Breathe Carolina, November 7 Mister Heavenly, November 12
Fubar Ancients, November 15 Kevin Seconds, October 23 Mentat Routage, October 25 Oh, Sleeper, October 30 Scale the Summit, November 8 These Hearts, October 8 Woe Is Me, Decemebr 19
The Gramophone The Bo Keys, October 23
The Heavy Anchor Squid the Whale, October 28
Lumiere Place Hotel and Casino Aaron Lewis of Staind, October 27 Better Than Ezra, October 15 Gin Blossoms, October 22
Off Broadway Mark Sultan aka BBQ, November 6
Old Rock House J.D. Souther, October 20 Mickey Hart Band, December 13
Soldier's Memorial Plaza Sugar Ray, October 23
Touhill Performing Arts Center John Prine, December 3
Urban Young Turks, October 26
Vintage Vinyl Dam Funk, October 7 Van Hunt, October 6