On the verge of the release of the RFT "Best of St. Louis" 2011 issue, Last Collector Standing decided to meet with last year's winner for "Best Club DJ," DJ Needles, to discuss what it takes to make a great DJ. Of course, vinyl was involved. Needles (a.k.a. Nodzill, a.k.a. James Gate) is the son of legendary St. Louis radio DJ James Gates Sr. Over the last decade, however, DJ Needles has made quite a name for himself around town on his own accord. We met at his Dogtown apartment, filled to the ceiling with records, where Needles reflected about his career as a DJ: A career that has earned him two honorary gold records and the opportunity to perform with Digable Planets' Ladybug Mecca.
Last Collector Standing: For over a decade you've consistently been praised as one of the best Hip-Hop & soul DJs in St. Louis. In fact, the RFT awarded you Best Club DJ in 2010. What do you think it takes to make a great DJ?
DJ Needles: I believe it takes unwavering originality, to put it bluntly. You need to be able to identify yourself through your music. An adequate DJ is one that plays anything any audience asks him to. There are places for that, but a great DJ... You identify a good DJ the same way you identify a great artist, just like you would say, "This band is great. This singer is great. This rapper is great." All the time it has to do with their level of originality and authenticity. How they approach their craft and what their presentation is like, what goes into what it is they do. So [their] identity has to be found, and it has to be nurtured and put on display at all times.
You just can't be playing any old thing just to be playing it. You have to feel everything that you play. If you don't, it comes across. People can tell when you're doing it just to appease... The audiences that I try to target are the audiences that I would be a part of.
You have to promote what you love. Why would you promote stuff you don't like, and then still try to consider yourself a good DJ? I come from the understanding of DJs like Kool Herc, [Afrika] Bambaataa, Flash, all of them cats back in the early-to-mid '70s. They took DJing seriously. Obviously, they wanted the party to pop. You always want the party to pop, but you don't want it to pop sacrificing your identity. If something is not your style, don't play it.
I think what's gotten messed up is that the roles have been reversed. The DJ used to dictate what the party was going to listen to... They knew what was great and if you weren't down with it something was wrong with you, not me. That's basically what I live by.
When did you feel you found your identity as a DJ?
I came into it without any type of aspirations of being famous or being regarded as the best or anything like that. I came into it through a love of underground hip-hop, classic hip-hop, old-school hip-hop. Whatever you want to call it: non-pop hip-hop.
I kind of already had that identity set. Stay true to what it was I was into and play that. A lot of people will tell you [that] you have to change your style to get the audience to like you. I never bought into that. I was always like, "I like it. I know I'm not the only one who likes it. I'm going to play it until I find the crowd that likes it."
When I got my first break to play in front of a crowd it was down at the Red Sea. My man Rich Money was DJing. He let me get on while he took a break. I played Diamond D. I remember that was definitely one of the records that I played, Diamond D "Best-Kept Secret." That's one of my favorite hip-hop songs ever. That was sometime in '98. It was clear from that point that that was my identity, not necessarily hip-hop, but music that is true to myself.
How did you first start collecting music?
In [my family's] house there was always vinyl. Here you see this shelf [points to record shelf in his living room]. Imagine four more shelves full of vinyl. That was my dad's collection. He had tons of vinyl. It was always in the house from as far back as I can remember. I was always familiar with records.
I think the first record I owned was Thriller by Michael Jackson. I remember bringing that to my grade school. That might had been my first record where I was like, "This is mine." I remember "Double Dutch Bus" [by] Frankie Smith, I think I had that 45.
Fast-forward to about '94 or '95, I started seeing my dad receiving promo copies of music that I was listening to on the radio, hip-hop music. He would give them to me because he knew I liked hip-hop. He'd be giving me promotional copies of this stuff and I didn't know what to do with it because we didn't have a working record player back then. I still kept them. I don't know why, but I guess in the back of my mind I was like, "Someday I'm going to get a record player, and I'll have this stuff." Here's the funny part though; that was around the time I started discovering the Loop. I would go up there and I'm broke. I see that they paid money for used vinyl. "Man, I've got a goldmine!" My dad had long since been like, "You can have all this [vinyl]. I don't use them much anymore, so you can have them."
I figure in my mind, "Well, my dad gave me all that vinyl. We don't have a record player. I don't really know the records. So why not, I'll just take a few records at a time and sell them." I would take maybe 40 pieces, maybe even 50 pieces and they would give me like 30 bucks. I was a teenager so I was like, "I've got 30 bucks!" Little did I know, my dad being an on-air radio personality since '68, he was getting free records from all of these labels from '68 on up. These are killer records. I didn't know what I was selling.
Those radio promotional records can be worth a lot of money because they are so rare.
Dude, that's always something I think back to and say, "I can't believe I was so naïve and so stupid to sell this stuff." That were a few times I did that. Luckily, I stopped myself before I could sell anymore and I realized what was back there. A lot of what you see here is a lot of what I brought from my Mom's house when I moved out. I started listening to the stuff that was there and it was virtually a goldmine of vinyl. I didn't really start buying records, hip-hop or otherwise, until probably '97.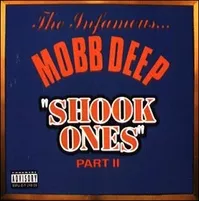 Do you remember what the first record you decided to buy on your own was?
The first couple of records were Mobb Deep "Shook Ones" twelve inch and a Black Moon twelve inch single. I remember using those to learn how to mix and match beats. In the '97 era of time, I took that year to teach myself how to mix. That was my main goal -- to learn how to mix. I wasn't trying to learn how to scratch or do any real tricks. I just wanted to learn how to mix seamlessly, because I was influenced by G. Wiz. He was on KDHX 88.1. Anytime he mixed it was always seamless. He didn't do a lot of cutting or scratching. He just had a real nice, seamless mix. That's what I focused on, because I wanted to do that first and foremost. As a young DJ, was there one song or record that you really wanted to play out to define yourself?
One of the songs that I know I was like, "I've got to play this out" was "Scenario" by A Tribe Called Quest. To me that [song] is an ultimate party-starter, party-continuer, party-ender. It gets people involved. Hopefully, people know the song. If they don't they still kind of feel something from it, because it's just high energy. It's a party record without sacrificing any of the elements that make it just a plain-old, good hip-hop record. Also, Queen's "Bohemian Rhapsody." That's just an epic song. It has so many different pockets to it. It's one of those unique songs where it doesn't matter how long it is, people what to hear the whole song. That get's people involved, too.
You've also got gold records for Mos Def Black on Both Sides and Big L The Big Picture hanging on your wall. How were you awarded those records?
I was on commercial radio... on 100.3 The Beat, [which] was commercial rap radio in St. Louis, from 1999 until 2001. In that time, commercial radio, and I think all radio now, but back then commercial radio was exclusive to BDS [Broadcast Data Systems] readings -- [that] is what record labels would use to find out when their record was being played, where their record was being played, and how many times it was being played.
Rawkus Records, they came into the BDS system and were able to pick up the spins, because that's what record labels, not just major record labels obviously, but record labels in general who sign up for the readings, that's what they need to figure out what market is supporting their records. I had my underground/classic hip-hop show on The Beat every Saturday. Obviously, I was down with Mos Def and Big L and artist like them. I was playing them heavy on the strength. [Rawkus] picked up the readings and they sent me the records as soon as they went gold. It's an appreciation gift to all the DJs who support them on the radio for helping them reach that point of gold record sales.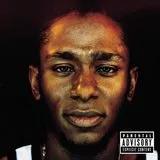 How did it feel to be awarded multiple gold records?
I was thrilled. I was ecstatic. This is pivotal. It was Mos Def's first solo album. I was real happy about that. It felt like I was a part of the whole thing. Big L, that was sort of like his swan album. That was the last album that they put out. He was murdered in '99. That was kind of somber and bittersweet.
I [felt] like I was kind of following my father's footsteps. My father had gold records all over the place, just like he had vinyl. He hung them all over the living room, much to my mom's disdain. He had tons of them. Just for me to get a few I'm like, "That's cool. I'm not doing too bad."
How did you get the name DJ Needles?
I came up with that name because I wanted something that kind of sounded like a nickname, but when you heard it you would know somewhat what kind of DJ that I am. At that time, it was the late '90s, a lot of the DJs who were using vinyl were starting to switch over to CDs. I was never for playing CDs. I was always about actual turntables with the tone arm, and all of that. I wanted a name that you would know you where getting a DJ who played on turntables, not CDs.
Needles popped into my head... because I was thinking about Dick Tracy the movie. When I saw that I remember this one cat I had thought was named Needles in the movie. I thought that's kind of cool. I like comics. I like movies like that. So I took that name and it kind of stuck. It took off, but then I find out the character I was thinking about his name was actually Mumbles. I thought it was Needles. I think in the back of my mind I was really thinking about the Back to the Future character played by Flea of The Red Hot Chili Peppers. His name was Needles. It was some kind of subconscious slip up, but it turns out [the name] caught on and people like it.
It's a much better name than DJ Mumbles.
Having now been DJing for over a decade what is one of the highlights of your career?
Recently, one of the highlights was we brought in Ladybug Mecca from Digable Planets. She was DJing at one of my events called "Funkin Right." It was understood that she wasn't going to perform anything. She was DJing. But, you know, people came out; they enjoyed the DJing. We loved it. She played some really good stuff, but we want to hear her rhyme. We want to hear her perform.
The girl she came with said she wasn't going [to perform] and that was it. They didn't tell me why. As soon as she is done, [I thought] I'm going to find some Ladybug Mecca. I'm going to find some Digable Planets music, and I'm going to play it just after she's done. I play it and she is almost off the stage. I guess she hears it and she comes back. She's like, "Where's the mic?" She's going to rhyme! Great! I was hoping that maybe she would, but she comes back and starts spitting her verses. I find another one and I'm playing that. She's ready to go onto the next one. After about three or four the crowd is just totally amped.
I come to find out that she just didn't have her own instrumentals. I guess that's why she was not going to perform. I was like, "You could have just told me. I'm a DJ. I'm a fan. Of course I'm going to have that stuff. I can't call myself a hip hop DJ without any Digable Planets." That was definitely a highlight. Being able to DJ and backup heroes of mine is always a highlight.
One of the craziest things, and one of the saddest things that I had to realize, was when I got asked to "play hip-hop." This girl came up to me and asked, "When are you going to start playing hip-hop?" After I had been playing the Roots, A Tribe Called Quest, Wu-Tang, Fugees. Outkast, all of this stuff. That is when I realized things is bad. [Laughs] Things are bad after all [the hip-hop music I was playing] , if this girl asked me when I'm going to start playing hip-hop. This happened maybe half a decade ago and my mind is still boggled. I don't know if we are ever going to get back to the point where it was understood that stuff on the radio is not necessarily hip-hop. It's pop music. It's pop rap. Hip-hop, that term needs to be limited to real stuff, stuff that is true to the culture of hip-hop. Unfortunately, people use it any old way. They call anything with rapping hip-hop.
I was kind of paralyzed. "Are you serious, because you definitely don't need to be here. You're going to be disappointed all night."
Do you think the digital age will one day make the vinyl turntablist extinct?
No. Vinyl has been up against a lot of things prior to the digital age. [People] thought 8-tracks were going to send vinyl packin'. It did not. [People} thought cassette tapes were going to send vinyl packin'. It did not. CDs. It didn't. Maybe the interest faded a little bit. It's fleeting just because people are so quick to hop on to what's new, what's next, what's easier, what's more convenient. I get that. Everybody likes conveniences. I don't have a problem with that. I'm the type of person that embraces technology, but I'm not that guy that runs to technology with the hopes of casting away what we had before. I'm not waiting to get rid of vinyl.
I like to be able to use what's next as a tool, in addition to what has always worked and what's proven to be just... basically awesome in its vintage, classic state. I think vinyl enthusiasts will prevail.