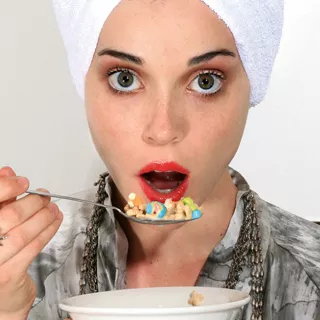 On Tuesday, on the occasion of the release of St. Vincent's third fantastic solo album, Strange Mercy, we offered the chance to win a pair of tickets to her upcoming show at Old Rock House. The terms? Find the photo where Annie Clark's eyes appear the largest. The winning shot, as first identified by Mindy, comes from a 2007 article in Anthem magazine. But there were plenty of contenders -- a few of our favorites, below.
The Marry Me album cover.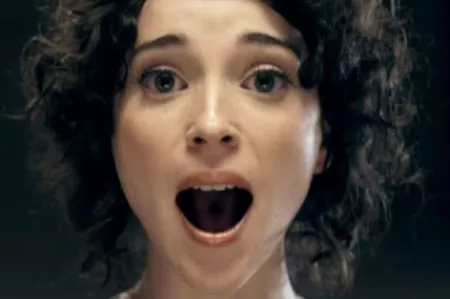 From the "Actor Out Of Work" video.