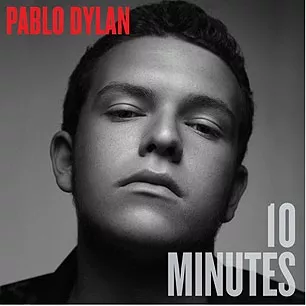 By now you've probably heard about Pablo Dylan, Bob Dylan's grandson's aspiring rap career, which, if you're like us, probably made you cringe, especially if you've listened to any tracks from his mixtape, 10 Minutes.
After we wiped the blood from our ears, we started to think about other offspring of reputable musicians whose attempts at music careers have gone awry. There are lots of instances where great musician parents spawned great musician children, such as Johnny and Roseanne Cash or John and Sean Lennon. But musical talent isn't always in the genes: Below are six of the most blemished musical efforts by children of famous musicians. As always, your alternate suggestions are encouraged in the comments.
6. Diggy Simmons We hate to hate on teenagers, so we'll give Rev. Run's son Diggy a break...but there is one thing that we simply can't ignore: Act your age. Little Diggy is barely sixteen years old, yet he's rapping about having "million dolla swag" and telling all the ladies, er...teenage girls to "get it on the floor and shake it shake like you're supposed to," all the while telling everybody else to stop stealing his own swag and brand of cool. OK, we know that your dad was in Run DMC, but here's the thing: Teenagers do not have swag, and they all copy and paste off of each other. That is the essence of adolescence.
This isn't to say that Diggy can't make to be a talented artist and grow into his self-proclaimed swagger. After all, he did perform at this year's BET Awards and was even a nominee for the Young Stars Award.
5. Kelly Osbourne Kelly Osbourne was not cut out for music. Despite the fact that her first single, "Shut Up!" debuted at the top spot on Billboard's Heatseekers chart, Osbourne's music career was lukewarm at best and appropriately short-lived. Just one year after Shut Up was released, Epic Records dropped Osbourne from the label. Why? We're not sure, but if it has anything to do with her painfully awful rendition of "Papa Don't Preach," we stand with Epic Records.
Like any self-serving rock star's daughter, Osbourne found her way onto another label, this time on the roster of Sanctuary Records Group, where she re-released the album under a new moniker, Changes, and added bonus tracks, including a cover/duet of Black Sabbath's "Changes" with her father. Had Kelly been doing this as a child, it would be potentially adorable. But as a twenty-something, it's just another bad duet for a shotgun wedding's father-daughter dance.
This is not to say that Kelly Osbourne hasn't found success in other ventures, but creating good music is not genetic.
4. Elijah Blue Allman When your mother is a pop icon and your father is one of the Allman brothers, for crying out loud, there are expectations should you pursue a music career.
It is one thing to resist succumbing to the pressure of his parent's music careers and legacies, but Elijah Blue Allman really pulled a WTF card with his music career, specifically his band, Deadsy. The band is allegedly inspired by mid-1950s science fiction flick The Island Earth, which may not necessarily be a deal breaker, except for the fact that Deadsy also has a Ztar, which is both worse than a keytar and plays too much into the whole futurism theme. Also, Deadsy is simply underwhelming, considering the people who conceived and birthed Elijah Blue Allman.
But it's one thing to be a little odd. It's another thing when you label yourself as legendary. Allman is also a visual artist, and his most recent exhibit is titled, "Stuff of Legends." According to the gallery's website, Allman's exhibit comments "on the unholy marriage of celebrity and commerce." Read: another waste of "art" space on Melrose Avenue.
3. Nicole Richie On again, off again BFF to genius socialite Paris Hilton and daughter of Lionel Richie, Nicole Richie has been musically sporadic -- which, as it turns out, is a good thing. Richie's dabbles in music are basically cringe-worthy, particularly her song "Dandelion." Maybe it's something in the water over in Hollywood, but what is with rock star offspring coming up with and using the worst metaphors ever in their songs? Case in point: "he's a dandelion/he looks like everything I need/I thought he was a flower/but I found out he's a weed."
In addition to singing badly about lawn nuisances, Nicole Richie also posts videos of herself dancing to Britney Spears' "I'm a Slave 4 U," joining thousands of faceless teenage girls already busting moves on YouTube.
Earlier this summer, Richie was "challenged by a friend" to a dance-off to Britney Spears' hit "I'm a Slave 4 U." Apparently for Richie, this was a big enough deal for her to post her contribution on her YouTube channel and her Twitter accounts for the world to see. We might be wrong, but we don't think Lionel Richie would approve of these musical endeavors.
2. Chloe Rose Lattanzi Chloe Lattanzi, the daughter of four-time Grammy winner, singer and actress Olivia Newton-John and actor Matt Lattanzi, which makes her (almost) inevitably and not at all surprisingly an aspiring singer and actress. The most reaching evidence of Lattanzi's career as a singer was exhibited on Rock the Cradle, an MTV reality show where children of famous musicians vie against each other in musical competition. Lattanzi gives us multiple examples of incriminating evidence on why she should pursue other ventures, including this little gem: her rendition of Korn's "Freak on a Leash." No, we're not making this up.
Lattanzi was supposed to release her debut album, No Pain, in 2007, but finite plans for release never materialized, though she did release music in 2011, most notably a video for "Play With Me," which has faced controversy for her simulation of suicide and drug use.
1. The Nelson Twins There's nothing wrong with being a one-hit wonder, except when your only other musical acclaim is holding a title in the Guinness Book of World Records for being a part of "the only family to reach number one record status in three successive generations," which could not have been accomplished without your much more talented and reputable father, Rick Nelson, and grandparents, Ozzie and Harriet Nelson.
The once-mullet'd twins Matthew and Gunnar Nelson kicked off the '90s with "(Cant Live Without Your) Love and Affection," which reached the top of the charts in the United States. Unfortunately, none of their later efforts were picked up by Geffen Records and they were eventually dropped after completely re-writing a third album to replace what would have been their second studio effort.
Gunnar Nelson later appeared on VH1's Celebrity Fit Club 3, just one of the channel's many orphanages for various celebrity has-beens. The lame part? Gunnar Nelson wasn't even notably overweight in the first place, disproving the theory that you can only go up once you've hit the bottom of your career.