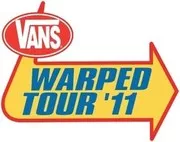 The Vans Warped Tour is upon us: in two days 65 bands will play the St. Louis leg at the Verizon Wireless Amphitheater. In honor of the occasion, we've constructed anagrams of varying descriptive accuracy for every band playing. The anagrams are listed below; their corresponding actual band name is on the next page. Refer here for a list of the possible bands. Let us know how many you got in the comments.
A Rave
Aha! Band's On Pills
Bizarre Slob Froth
Candid Vegan Acne
Cat Cat! Kat Kat!
Comma Awareness
Death And Lupus
Discard Mullets
Evil Scrabble Kid
Fly Riff, Movie Ace
Fold The Rectory
Hitler Avowed
I Am My Sis
I Oil Zen
Jeez,Thanks Rep
Jet Seal Shank
Me Tired
Ol' Ecru
Raven Eye Vue
Rent This Gerbil!
The Speed Ox
Yes! Rad Teeth!
Absurd Nest Guru
Ant Images
Archaic Sea Titan
Big Lid & Ska Debt
Blanched Noodle Of Root
Cable Quarks
Deaf Mnemonic
EP Perp
Galaxies Kinda Ran
Go Be Catholic
Go Jam, Moron
Good Air
He's Mum, Argued Stoner
Hernia Strike
Hey Gross Camels
Hotter Worm Roofer
Hug Dweeb Visitor
If Firm, No Dysenteries
K's Rash
Leafy Owl
Leggiest Torah
Lint Reek
Mace Her
Mere Zen Nights
Merry Adobe Meat
Moaning Sun Vomit
Ninja Men Quacks
One Ego
Owe Semi
Rad Bat Bibs
Rusty Seal Goo
Serenade Worthy
Shark Lands Fairly
Spies Afar
Thy Erect Panda
Torturously Bedridden Owl Sighs
Trill Laces
Valid, Yet Irks
Variant Ether
Waterbed's Moss Odor
Weird Avatars Helped
Wife Plus Gonad
Wisest Childcare Crewmen
Answers are on the next page.
Veara
Abandon All Ships
Brothers Of Brazil
Dance Gavin Dance
Attack! Attack!
We Came As Romans
Shut Up And Deal
Middle Class Rut
Black Veil Brides
Family Force Five
Cold Forty Three
The Word Alive
Miss May I
Lionize
Stephen Jerzak
Less Than Jake
Demerit
Lucero
Every Avenue
Terrible Things
The Exposed
The Ready Set
August Burns Red
Against Me!
The Acacia Strain
Big D & The Kids Table
Blood On The Dance Floor
Black Square
Of Mice And Men
Pepper
Asking Alexandria
Big Chocolate
Mojo Morgan
Go Radio
The Dangerous Summer
Enter Shikari
Gym Class Heroes
There For Tomorrow
Grieves With Budo
I Set My Friends On Fire
Sharks
Yelawolf
The Aggrolites
Relient K
Machree
The Menzingers
A Day To Remember
Moving Mountains
Jack's Mannequin
Neo Geo
Woe Is Me
Bad Rabbits
Set Your Goals
The Wonder Years
Larry And His Flask
Passafire
The Dance Party
Destroy Rebuild Until God Shows
illScarlet
A Skylit Drive
The Narrative
Tomorrow's Bad Seeds
The Devil Wears Prada
Winds Of Plague
MC LARS with Weerd Science