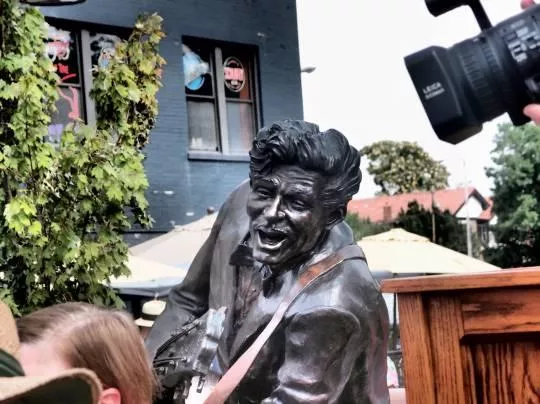 Albert Samaha
Where were you when the Chuck Berry statue was dedicated?
There were many people and it was hot and unless you got there early enough you probably couldn't even see the Chuck Berry statue through all the heads and cameras and miscellaneous visual impediments. But spirits were high and it was a celebration in the Loop -- couples danced, City Hall power brokers mingled, and cars that would have driven through Delmar detoured. And then, there, after a winding and reverent and melodious introduction by several notable speakers: there was Chuck Berry standing on the stage in a baby blue button-down and a white sailor's cap, speaking to all of us.
"No, Chuck," said somebody in the crowd, "thank you."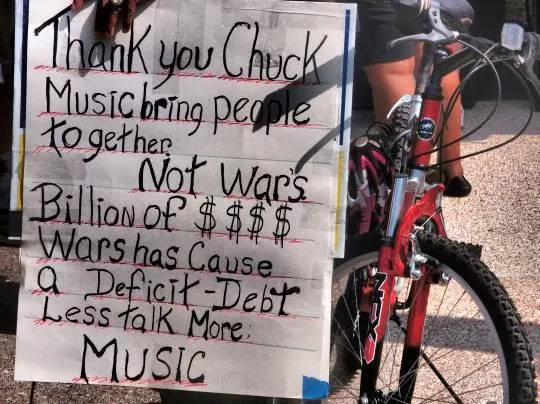 Albert Samaha
Preach Sista, preach!
Albert Samaha
There he is! In the white hat! The father of Rock n' Roll! Chuck Berry!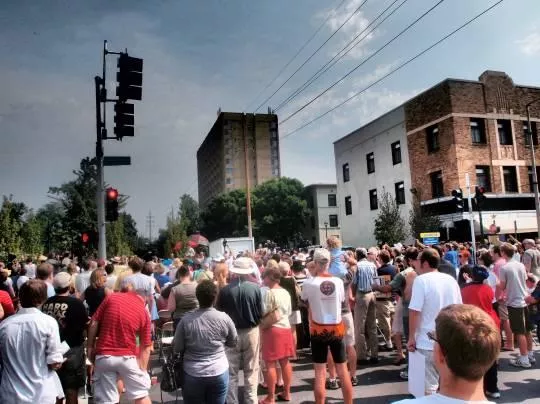 Albert Samaha
The streets were filled with music and dance and uninhibited revelry.
Albert Samaha
People were overcome by a desire to dance.