The 2011 RFT Music Showcase is practically here: This Saturday from 2 p.m. to 2 a.m. on Washington Avenue. In our continued attempt to prepare you for the madness of 78 music acts in one day, we will be compiling preview tracks from artists playing the showcase; you can listen below. This will be continually updated with more previews and streaming music as we get closer to the Showcase.
All the tracks on this page appear courtesy of the artist and are meant for sampling purposes only. Please support these bands by going to their shows and buying their albums.
Listen to Part II of the RFT Showcase Sampler here
Black James Nominee for Best One-Person Project 7:00, Hair of the Dog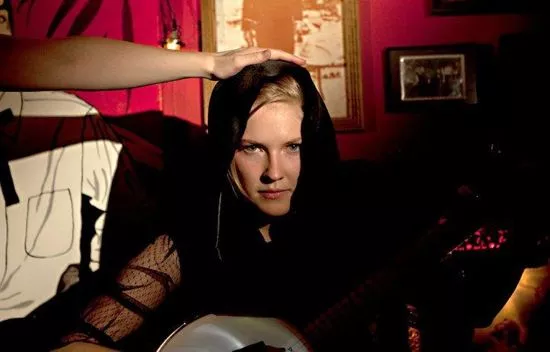 One woman, wild woman band.
Plays Experimental Country with a banjo and electronics.
Lives in St. Louis, from Knoxville, TN.
Sound Bites "Rayos Del Sol" by Black James
Bio
Our new album, Let's Make It Right, will be out on Euclid Records early August. In fact, our album release party shall take place on Saturday, August 6th at Off Broadway, special guests to be announced!
"Very quietly, Troubadour Dali has weathered countless line-up changes and emerged as one of the longest-lasting local bands--ironic, since there's absolutely nothing understated about its music. Like its biggest influences--the Verve, the Dandy Warhols, the Warlocks and Brian Jonestown Massacre--the quartet finds beauty in chaos. Distortion and cranked-up guitars create monster walls of blissful noise, while droning, starry-eyed vocal harmonies and tornadic psych-rock sinkholes add sunburned levity.
"In 2010, Troubadour Dali released their long-gestating debut album on Euclid Records, the namesake record label of the St. Louis record store. The self-titled release featured strong, focused songwriting, and was a solid snapshot of the band's history to-date. Thankfully, Troubadour Dali's sophomore effort is coming along a bit faster: The band's been hard at work for months now recording a new album with Jason McEntire at his Sawhorse Studios. According to Euclid Records' Joe Schwab, these new songs are 'pretty poppy, with a good amount of the dreamy buzz that's been their signature sound.'" -- Annie Zaleski
Sound Bites: "Ducks In A Row" by Troubadour Dali
Funky Butt Brass Band Nominee for Best Jam/Funk Group 4:30 p.m., RFT Outdoor Stage at 11th & Washington
Courtesy Funky Butt Brass Band
Just based on the crowd reaction at the last two editions of the KDHX-sponsored Midwest Mayhem, the Funky Butt Brass Band may produce the most infectious music of any band in St. Louis. Both years, Funky Butt closed the showcase with performances that began upstairs in the City Museum and then migrated outside, with the audience in tow, to conclude the set in the parking lot. This should prove once and for all that New Orleans-style brass isn't just for Mardi Gras. The group's most recent release is last December's Holiday Brasstravaganza, recorded live during a show at Off Broadway, but the band is currently back in the studio, and we may see an LP later this year. --RFT Staff
Sound Bites: "Palm Court Strut" by Funky Butt Brass Band, from its album Cut the Body Loose.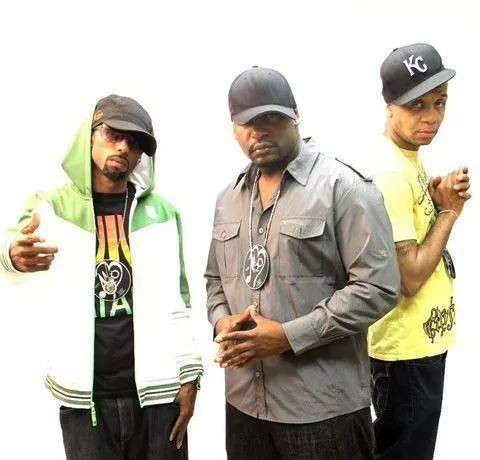 The Missouri trio of Jae Ci, Santana and Angelo came together in 1999 to form the kind of R&B group with street sensibilities that may have been common more than a decade ago but is much harder to come by in today's music industry. MoTre was named local R&B artists of the year in this paper's 2008 Best of St. Louis issue, and the release of Imperfect Gentlemen is imminent. Its smooth harmonies and rap-ready melodies recall an earlier time, when groups like Jodeci and Blackstreet dominated the airwaves. MoTre is currently appearing at clubs such as the Gramophone to promote the single "Crush," which features former Capitol Records recording artist Ebony Eyez. -- Calvin Cox
Sound Bites: "Crush" (Clean) by MoTre, featuring Ebony Eyez.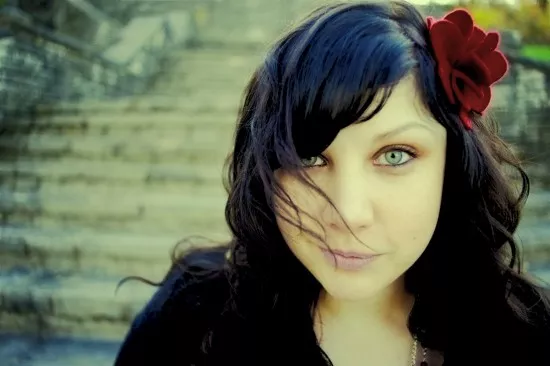 Formerly of St. Louis' own twee-poppers the 75s, bassist Morgan Nusbaum has struck out on her own in the wake of that band's unfortunately premature demise. As the lead singer of taut trio Bruiser Queen, she gets an opportunity to showcase her full-throated yell, which is reminiscent of both Corin Tucker and Kristin Hersh at their most agitated. As a solo artist, her songs are quieter and more hushed but no less intense. In "Let It In" and "19," you can almost hear the emotions rush up from behind. Currently Nusbaum is hard at work completing her first solo album; this is an excellent opportunity to hear her continuously budding work. --Mike Appelstein
Sound Bites: "Nothing At All" by Morgan Nusbaum, from her upcoming album, Let It In.
Three important things you need to know about Sleepy Kitty, as said by drummer Evan Sult.
Only Sleepy Kitty knows who is illustrated on the RFT Music Showcase Issue, and it's not who you think. They also illustrated the cover via Sleepy Kitty Arts. The photo "is not a picture of Paige (Brubeck)," who does vocals, said Sult. "We know who that foxy belter on the cover is... but it's a secret."
Sleepy Kitty is in competition this year with their friends and labelmates Troubadour Dali. "It has been very difficult to tell our friends and even our families to vote for us," said Sult. "We have settled on asking everyone to just vote. That's fair, right?"
Sleepy Kitty's upcoming album, Infinity City, is finally completing the production process. "Both the CD and the LP are in production, and should be in hand just in time for the next rounds of tour in the Midwest, Southeast and East Coast, where we can finally hand-deliver them to our friends in NY and DC!" said Sult.
Sound Bites: "Seventeen" by Sleepy Kitty, from its upcoming album Infinity City.






























That was fast: Just two years after picking up a guitar for the first time, Langen Neubacher has already established herself as one of the strongest songwriters on the scene. She brings a frenetic devotion to whatever she's doing, whether it's music or her grass-roots organization, Self-Sufficient St. Louis, through which she's building the Dave Hagerty Community Garden next to Off Broadway. An appearance on the STL Loud Volume 1 EP now sounds like a benchmark from several evolutionary phases ago -- and it came out in January. Look for Neubacher to release a recording of her own in the near future, featuring her fragile ode to the St. Louis community in "A St. Louis Love Song: What High School Did You Go To?" and more from her catalog of slaying open-mic confessions. --Kiernan Maletsky
Sound Bites: "Darkest Eyes" by Langen Neubacher.
The Conformists is here to confuse you. Having led the local avant-rock pack for over a decade, it remains St. Louis' favorite wolf in sheep's clothing. Holding vigil at the feet of Shellac and U.S. Maple, the band teeters on the edge of your mind with a calculated exercise in repetition and disjointed melody. The result is a kaleidoscopic mix of rigid bass and escalating tempos matched by the plangent tone of singer Mike Benker. Its most recent release, None Hundred, is the band's most realized material to date, exuding a confidence marked by powerful songwriting and masterful technical discipline. --Josh Levi
Sound Bites: "Jesus Was A Shitty Carpenter" by The Conformists, from None Hundred.
Three important things you need to know about Buz, as said by Jake Elking.
Buz used to be a one-man project until last year. "Charlie's brought everything to a new level by playing live drums," said Elking. "We also have plans for adding a bassist in the near future. Ideally, we'd like to depend less and less on a computer."
When they're not working on projects as Buz, Elking is involved in other projects. "I play in a couple groups locally. "I'm one half of the breakbeat duo Dual Boot who's had an amazing opportunity to open for the Crystal Method for a bunch of U.S. dates over the past 2 years," said Elking. "I also play keyboards for local group Shooting With Annie and can be seen randomly filling in for The Incurables. If you're a Pink Floyd fan and have seen El Monstero, I'm the guy with the big afro."
Buz doesn't pay much attention to how they're described. "We've been told we sound like the bastard child of Trent Reznor and Tom Jenkinson," said Elking. "That doesn't warrant any truth, however we just think it sounds cool."
Sound Bites
: "
Call Me Voodoo
" by
Buz
.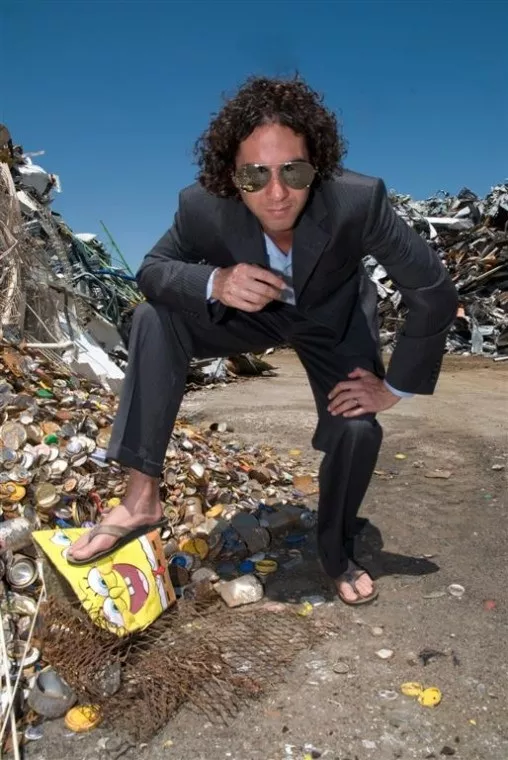 Jazz artists seem to understand what so few rock bands do -- that music is an open-source experience, and the more you can mix up the experience, the better it is for the musicians and the fans. Guitarist Teddy Presberg takes this methodology to heart on a weekly basis at his "Funky Wednesdays" sessions at Schlafly Bottleworks, where various jazz, funk and soul cats sit in and stir the pot. His own music as bandleader and arranger shows his fluency in all types of groove music: Meters-like funk workouts, silky jazz licks and lead-footed soul all get an airing. And given Presberg's revolving-door policy with other musicians, you simply never know what you're going to get at one of his shows. --Christian Schaeffer
Sound Bites: "Beyond Busted" by Teddy Presberg, from Outcries from a Sea of Red.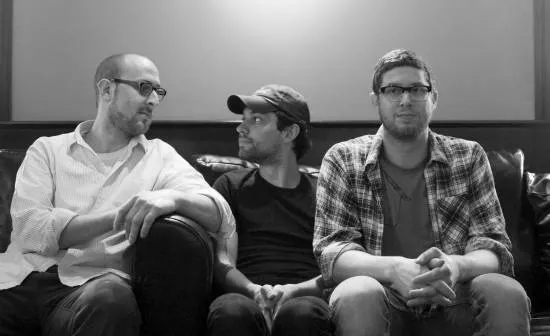 Three important things you need to know about Bo & The Locomotive, as said by Bo Jackson.
"Our bass player has never played bass and our drummer has never drummed. They both learned the instruments as we learned the songs as a band," said Jackson. "It was an intentional choice to have them play with me, I wanted the 'first instinct' reaction that comes out of being new to something."
Even though the current line-up is just shy of one year in existence, Bo & The Locomotive "sold out of the first two runs of our Golden Arms EP and toured three times in an '89 Toyota Corolla wagon," according to Jackson.
Bo & The Locomotive used be sans Locomotive. The band's dummer, Steven Colbert, "and I used to play solo acoustic shows together at the Red Sea when we were 18 and 19. Since then, we have been in many other bands and have just now returned to Bo and The Locomotive full time," which, according to Jackson, has received "great reception."
Sound Bites
: "
On My Way
" by
Bo & The Locomotive
, from its upcoming album
On My Way
, due to be released this July.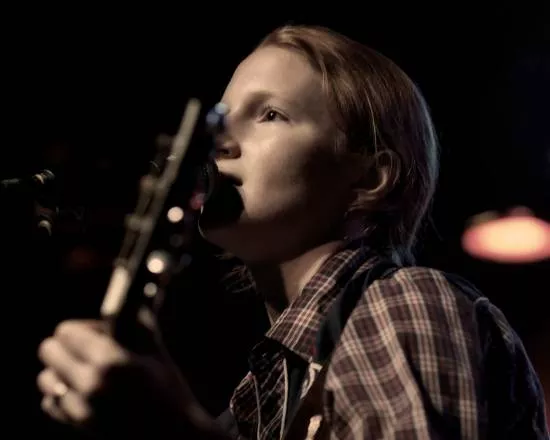 Three important things you need to know about Prairie Rehab, as said by member Scott Swartz.
Prairie Rehab is a fusion of "newcomer singer/songwriter Lacie Mangels with former members of traditional country band The Linemen, who were without a singer when singer Kevin Butterfield left St. Louis," said Swartz
As an Americana band, the group spans many genres while keeping "a country streak but combines it with elements of Americana, power pop, and even jazz," said Swartz.
To do this, the band uses a slew of different instruments, including pedal steel, fiddle, horns, piano, and B3 organ," according to Swartz.
Sound Bites
: "
Broken Heart
" by
Prairie Rehab
, from
Philology
.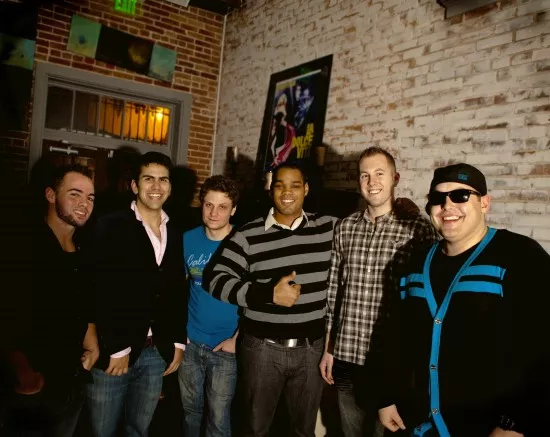 Bio (courtesy of Fresh Heir) "Rocking an uplifting mix of Pop, Soul, and Rock to packed audiences since 2007, Fresh Heir is a St. Louis based band that has been making unique waves since their start. Seamlessly mixing that classic Motown sound with modern influences like John Legend, Maroon 5, and Incubus into one unified sound, Fresh Heir keeps you dancing while delivering their positive lyrics in three part harmony over a high energy music bed."
Sound Bites: "Memory Lane" by Fresh Heir from The Sky's the Limit.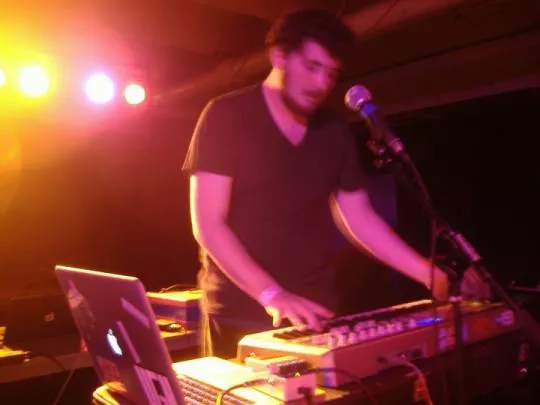 Courtesy Anthony Engelhardt
Three important things you need to know about Ra Cailum, as said by Anthony Engelhardt.
"I used to be a member of the Tory Z Starbuck Band, now called The Tory Z Starbuck Project," said sole member Anthony Engelhardt. "They were hugely formative in my musical growth. I learned about much of the experimental, krautrock, and dream pop that influenced me early in this project from this band."
Engelhardt is "labelmates with Blackbird Blackbird, Teen Daze, Coma Cinema. The first two have since dropped off of Wonder Beard Tapes, the label I am on, but the label is still chalked with amazing talent."
"I never intended for this project to be my main project," said Engelhardt. "My old project, PIRATES OF THE CARIBBEAN II AND III, was supposed to be my main project. It was a drone/noise project. One day I decided to try and make songs, and then I put some of them up on bandcamp, and I got a writeup on The Road Goes Ever On. That lead to a lot of great feedback, and eventually getting the chance to work with Wonder Beard Tapes, and the Digital Label, AMDISCS: FUTURE RESERVES LABEL."
Sound Bites
: "
Change
" by
Ra Cailum
from the
Change EP
.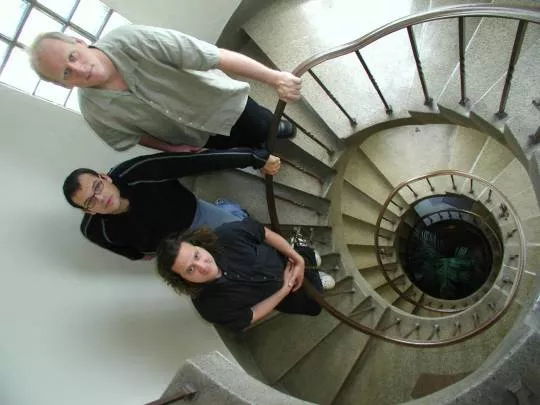 Three important things you need to know about Dave Black
Dave Black "has performed and recorded with a wide variety of both local and national artists/groups including funk-rock group Dangerous Kitchen, latin pop singer Javier Mendoza, jazz organ-legend Richard 'Groove Holmes,' jazz guitarist Bucky Pizzerelli and many others," according to Black.
The band plays Black's compositions, which, Black says, combines "jazz, funk, fusion, samba, tango and even Celtic."
According to Black, "the Group will feature Dave Black on electric/nylon string guitar, Paul DeMarinis on tenor/soprano saxophone, bassist Willem vonHombracht on bass and Kevin Gianino on drums.
Sound Bites
: "
Change Will Come
" by
Dave Black
, from
Destinations
.
Three important things you need to know about Ellen the Felon, as told by Matthew Reyland, a.k.a. the Mattranome.
"We have know each other for over ten years now and have been collaborating musically for about three and a half years," said Reyland.
Ellen the Felon "will send you on roller coaster of genres, some of which include Jazz, Punk, rock 'your face,' and cabaret."
"We perform confidently as a two-piece with the intensity of a full band, thriving off the energy of the crowd," said Reyland.
Sound Bites
: "
Home is Where the Heart is
" (Rough Mix) by
Ellen the Felon
, an unmixed, raw track from the upcoming album.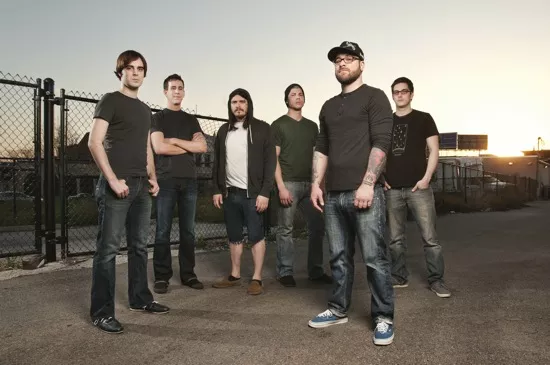 photo courtesy of Mike Judy
Bio (which the band also submitted for Warped Tour) Formed in 2008, Machree has always strived to combine innovation with accessibility. While many publications find it difficult to pigeon-hole the band into one particular genre, most designations fall somewhere between post-hardcore and progressive rock. Their clever, layered instrumental arrangements coupled with vocalist Patrick Baums strong tenor and narrative lyrics have garnered them plenty of praise from many national critics. Through constant touring and staying true to writing music based on feel and not gimmick, Machree has established a loyal fanbase around the Midwestern region. They hope to expand upon that base with their upcoming EP produced by Kris Crummett (Closure In Moscow, Fear Before, PMtoday), which will be available in July.
Sound Bites: "To The Van" by Machree, from the band's upcoming EP. Machree - "To The Van".
Important Note: If you are one of the bands/artists playing the showcase and would like to participate in this, please send an email containing: 1) An .mp3 file of a track you would like us to stream 2) A photo and 3) Three biographical detail to kiernan dot maletsky at riverfronttimes dot com or danielle dot kinnison at riverfronttimes dot come with "RFT PREVIEW TRACK" in the subject line.