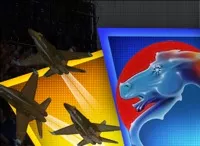 courtesy of Fair St. Louis
Fair St. Louis, the folks responsible for the free summer shows in and around the Gateway Arch, are introducing a music video contest this year for local bands. The winner gets, among other things, a 45 minutes set under the Arch on July 2nd, 3rd or 4th, depending on very general genre fit with the Fair St. Louis bands: Steve Miller, Maroon 5 and Montgomery Gentry, respectively.
So it's not exactly Sonic Youth, but you get a huge crowd built in and a fantastic stage. The winner also gets food and drink-laden backstage passes and your video gets shown on the jumbo screen each day of the Fair.
The contest is only open to unsigned bands, but we're guessing they mean everyone without national distribution deals through major labels. You can submit your video on a DVD or CD to the Fair St. Louis office or you can give them a YouTube or Vimeo link. Detailed information on that stuff can be found in the entry form.
The judges are: A.J. Chivetta, Chairman of the 2011 Fair Saint Louis, the News 4 KMOV team, me (full disclosure: I'll be weighing "enthusiasm" particularly heavily), Kevin Johnson, St. Louis Post-Dispatch music editor; Rich LaBonte, Brighton Agency and radio personalities from this year's Fair Saint Louis radio partners -- Y98, Rewind 103.3 and 93.7 The Bull.
Submissions will be accepted from now until June 17th, and the winners will be announced on the 24th.