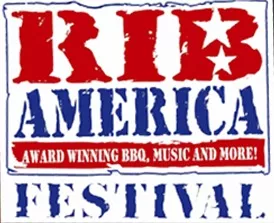 Sure, you could go to Rib America early this weekend and get in free, but you still have to buy drink and food tickets and jockey for position in front of stages. OR: You could record yourself singing 30 seconds worth of a song by any of the participating bands, and if your rendition is our favorite, you get guaranteed free admission at any time, reserved seats for two and a bundle of drink and food tickets. Contest rules, information on entering and a list of bands to choose from below.
We don't especially care how you record yourself singing 30 seconds of a participating band's song, whether you make a YouTube video or put it on SoundCloud or email an .mp3 to kiernan dot maletsky at riverfronttimes.com and include RIB AMERICA CONTEST in the subject line. The easiest way, probably for everyone involved, is to call this number: (314) 754-5980. We have set up a dedicated voicemail box for this contest, and you can sing your submission right into the answering machine.
Regardless of how you submit your song: Please include your name and some way for us to get in touch with you in case you win. We will not divulge or use your contact information at all, ever, for any reason other than to tell you you've won this contest. We do, however, reserve the right to publish your song, anonymously or with your name, whichever you prefer.
The contest ends this Thursday, May 26th at 3 p.m. The list of bands that will be appearing at Rib America St. Louis this year, and are therefore eligible for homage in this contest:
Friday, May 27th Puddle of Mudd AC/DShe Brown Bottle Fever
Saturday, May 28th Kansas Loverboy Montrose Mark Franer (formerly of Grand Funk Railroad) Pat Travers Derek St. Holmes (of the Ted Nugent band) Healing Sixes
Sunday, May 29th Collective Soul Candlebox Seven Mary Three Shooting With Anne The Last Good Year
Monday, May 30th .38 Special Molly Hatchet Fabulous Motown Revue Well Hungarians
Are you equal to the challenge?