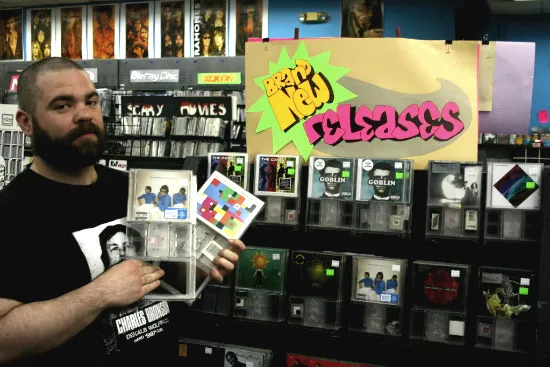 Every week, we'll ask your local record store clerks to advise you on which new releases are worth your hard-earned pennies. Today, Vintage Vinyl employee (and drummer for the Humanoids and Doom Town) Shaun Morrissey fills us in on some of his favorite recent releases and reissues. He's hopeful for the new Anvil record, and although he digs the Beastie Boys' latest, he's afraid they've maxed out.
"Ric Ocasek took over for Todd Rundgren returning to the Cars," he says. "Its their return record, [Move Like This]. Suspect -- it's not actually produced by Ric Ocasek, it's produced by Jacknife Lee and the Cars. I wonder if the rest of the Cars had anything to do with it?
"The Beastie Boys' new record dropped last week, [Hot Sauce Committee Part Two]. It's pretty awesome. The only thing I fear is that they've innovated so much early on that they've come into their own... I liken it to mixed martial arts, where it used to be lots of different disciplines against each other. So when they used to do a punk song, it was a punk song. They'd do an 808 drum beat song, that's what it was. And then with the Dust Brothers on Paul's Boutique, they got really sample heavy, obviously, and by the time you get to Ill Communication you're doing all kinds of stuff and meshing it together. By Hello Nasty it all kind of converges together with Mixmaster Mike. To the 5 Boroughs and this new one are both good. I think this one's better than To the 5 Boroughs, but at the same time, it's not anything new. Now, whereas Mixed Martial Arts is its own discipline, the Beastie Boys are their own entity. They just do what they want.
"Booker T. Jones has a new record called the Road From Memphis coming out today. The Roots will be accompanying him on it. Lou Reed's on the record, the guy from My Morning Jacket are on there, and Sharon Jones and the Dap Kings.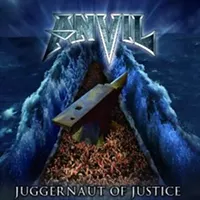 "The guys from Anvil who put out that funny movie a couple of years ago have been busier than ever. They have the new record coming out today, called Juggernaut of Justice. It's their fourteenth [studio] record. It was recorded in Dave Grohl's studio, so hopefully he got them to tighten up the writing a little and not have dumb lyrics.
"Peter Case of the Nerves has a new record called The Case Files coming out. It's a collection of demos and live stuff and rarities from '85 to 2010.
"Raphael Saadiq has a new record coming out today called Stone Rollin'. It's a throwback record with modern production skills, like only Raphael Saadiq can do."
"Good Man" by Raphael Saadiq