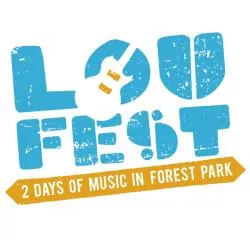 LouFest two continues to take shape. Earlier, we brought you the news that this year's festival would feature local high school bands on the Area K stage. Today, the twelve finalists, half of which will play 30 minute sets on that stage, were announced. " We see it as a way to inspire even the youngest kids at the festival to explore the world of music," says LouFest publicist Jill Schroeder. "It also helps to further ground the festival within St Louis. We'll always reserve spots on the main stages for local talent. The competition lets us extend that to the side stage as well."
The six winners will be selected by a panel comprising Katie Guymon and Jason Gonulsen (both of Speakers in Code) and Alyssa Knowling, who is a senior at Lafayette High School and a music writer for the school's newspaper.
The finals will be held at Off Broadway over two shows, on May 7th and 21st. Tickets for each will be $5. The full list of finalists is below. Remember: In rock 'n' roll, the children are the present.
May 7, 2011 5:00PM: Dubb Nubb (Ladue HS) 5:30PM: 21 Days (Oakville MS/Bernard MS) 6:00PM: Feedback (CBC HS/Eureka HS/Parkway West HS/ Parkway South HS) 6:30PM: Belief (Seckman Senior HS) 7:00PM: Clockwork (Francis Howell Central) 7:30PM: Since 1902 (Crossroads College Prep)
May 21, 2011 5:00PM: Addi Pietro & Missouri Mud (Whitfield School/De Smet Jesuit HS) 5:30PM: Rusty Pilgrim (Hillsboro HS) 6:00PM: Dear Genre (Westminster Christian Academy/ De Smet Jesuit HS/Parkway South HS) 6:30PM: Lost Continent (Westminster Christian Academy) 7:00PM: The Pretext (John Burroughs HS) 7:30PM: Faux Pas (De Smet Jesuit HS, Cor Jesu Academy)