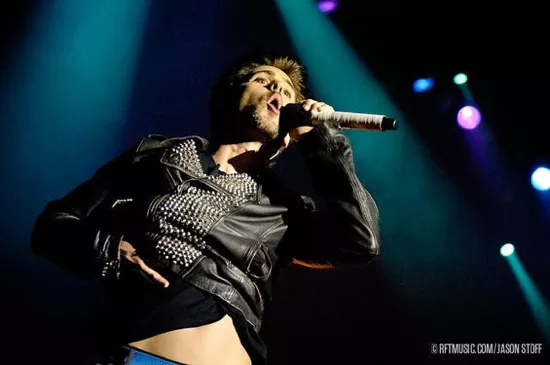 Jared Leto, frontman of 30 Seconds To Mars. Photo by Jason Stoff
30 Seconds To Mars sold out the Pageant last night, and frontman Jared Leto proved himself a dynamic presence capable of putting on a hell of a show. He's also kind of got a George Michael look going on these days, but that is probably beside the point. Anberlin and CB7 opened. Jason Stoff was there to capture the madness.
Check out the full slideshow of 30 Seconds to Mars at the Pageant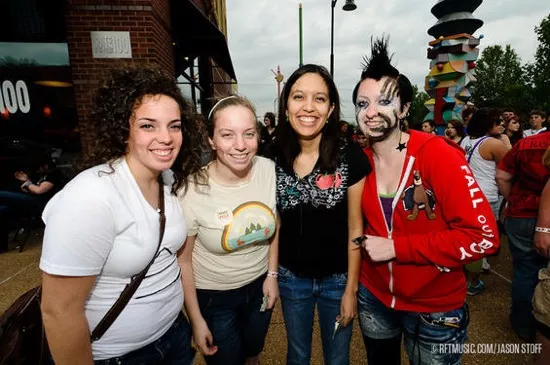 Fans lined up around the block near The Pageant to get great spots on the floor. Britney Walters, Jenny Walters, Marie Isenberg and Lisa Bradley were near the front of the line.
Kyle Niehaus, Jorden Eyermann, Zach Zervas, Justin Gross and Ashley Gross came in from Arnold, MO for the show.
We count eight toms and something like a dozen cymbals