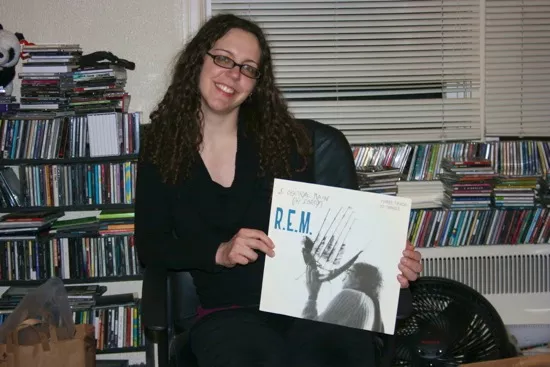 Two weeks ago, former Riverfront Times music editor Annie Zaleski announced she was leaving her position to work for Alternative Press in her hometown of Cleveland, Ohio. We caught up with the writer at her Richmond Heights apartment as she was preparing for her move back to Cleveland. Between her boxes of vinyl records waiting by the door to be moved, we sat and discussed some of her favorite experiences in St. Louis, how the digital age has affected music journalism and how she got a Hib-Tone pressing copy of REM's "Radio Free Europe."
Last Collector Standing: You recently announced that you are leaving the RFT to work for Alternative Press. Why did you decide on the career change?
Zaleski: It's a career change and yet it's not. Alternative Press was actually the place I interned in college. I've been dating someone in Cleveland since August of 2009. I decided I wanted to be closer to him. My family is also in Cleveland -- that's where I'm from. Pretty straight forward, love and family, the job is kind of the cherry on top. [Laughs]
In reflecting on you position at the RFT, what was one of your favorite articles or experiences?
I really enjoyed doing the article on the KSHE book. I enjoyed digging into the history of St. Louis and reading the book that [John Neiman] wrote. It was really interesting talking to him and [hearing] the passion people feel for radio. I really love radio, as well as print. It was very cool to see the history of St. Louis, because the KSHE book encompassed almost everything.
I did a long feature on So Many Dynamos in 2007, and I got to travel for that. I really enjoyed doing that, too. That was one of my very first experiences following a band and writing about them. I look back now I think: Wow, I didn't know what I was doing. But I think it turned out OK. How did you first start collecting music?
I really started collecting music in junior high. I got a CD player in seventh grade and I joined Columbia House Music Club. Actually, my very first CD was Sloan's debut Smeared, which I won in some contest in junior high. I remember thinking I knew "Underwhelmed" because it got some radio play in Cleveland, but [it was] kind of weird. I didn't really get it. Years later I was like, "This is the coolest first CD ever!"
I had cassettes and things like that, like I bought REM's Automatic for the People on cassette. Once I joined the music clubs it was all over. I would just order things and I started amassing a collection. I didn't have a lot of money because I was in high school and junior high, but you can blame them for the start of my music collection.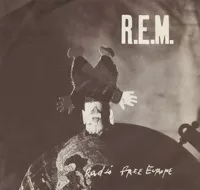 Do you have any gems in your collection?
I have REM's very first single "Radio Free Europe," the Hib-Tone records version. It's crazy how I came to [get] it. I somehow got in touch with this guy from Birmingham, Alabama, who used to manage the rock band Verbena. He works at an alt-weekly now. I ended up having a conversation with him a couple years ago. One day at work in my office this random package showed up. He had sent me some weird, random, old-school REM things since I said I liked the band, including that single.
At what point did you realize that you wanted to pursue music journalism?
I guess it was a couple things. When I was growing up, because I was such a music fan I would read music magazines, like Rolling Stone and Alternative Press. That made me want to go into writing, but I think [also] just being an REM fan. I remember in the late '90s AP had this contest where they said write a CD review and if they liked it they would publish it and make you a freelance writer. So I entered writing about Automatic for the People by REM, which was one of my favorite albums at the time. I didn't win the contest, but I still remember to this day writing that review and working really, really hard to explain it in an interesting way. It was really challenging and I really liked it.
That was when I was in early high school. Soon after that I was on school newspaper and ended up starting an entertainment section, because I was editor in chief. I reviewed a Morrissey show. Loving music in general, things like REM, things like Morrissey, just really made me want to write about it. I toyed with going into computer science in college and going to journalism school. For whatever reason, I love music and I love writing, so I wanted to combine the two.
How do you think music journalism has changed as the music formats have evolved toward digital sharing?
I think the wider availability of music and the proliferation of MP3s has changed the process in that [music journalists] are no longer the only people who have access to this music. Back in the day, they would send out promo vinyl, promo tapes or promo CDs and not everyone had it. Regular people just couldn't get a hold of music early. Music journalists were the gatekeepers, and people [who] were really interested in music would look to these writers to talk about the music and share their experiences.
Now, because music is shared so freely, people don't need that as much. They can just as easily find an album, listen to it and form their own opinion on it. I think along with the rise of MP3s and rise in albums leaking, there has been an increase in blogs. There is a lot more music writing out there, just like there is a lot more music.
It has been very interesting watching as vinyl has become more into vogue. I don't think that has necessarily changed journalism much, but it's definitely changed how consumers are listening to it. There is a trend that people are interested in hearing those albums, not on an iPod or on compressed MP3s, but in the way they were originally intended, on nice speakers in their houses. It's a different experience. What do you think is lost for music listeners now that music journalism is so easy for anyone to write and there are less of the professional gatekeepers?
I think it's both a good and a bad thing. What's lost is that it's harder to figure out what's actually good and what's just being over-hyped. A lot of music blogs start just because people want free music. If you say you run a music blog you can get on promo mailing lists. I think a lot of people just want to get free stuff. They are not necessarily writing about music to think critically about it but to get access to music that other people have. To a certain extent there is just a lot of bad writing, because they don't have editors checking their work. I think you can say that about the Internet in general. There are so many people writing now, not just in music blogs but in all blogs.
On the plus side, having so many of these blogs means there are a lot more tastemakers. People can curate their own blog and find music that they like. That's been great for people like me, because I get so much music that comes my way, it's nice to have a blog where someone has listened to it. To a certain extent, stuff like that is great. One other aspect of you leaving St. Louis is that you will be ending your show on KDHX, International Pop Overthrow. Do you have a favorite experience DJing?
I love DJing. I'm going to miss my radio show so much. I told someone once that it's like an oasis in my week. KDHX is so unique and awesome in St. Louis because you can play anything. I love finding some gems and playing them for people.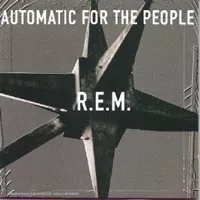 I did a special show once... This is so going to stereotype me as an REM fan, but I did a show on the 25th anniversary of REM's Murmur in 2008. One of the producers of that was Don Dixon, and I approached him ... through his website and said, "I want to interview you for this." I went to the station and asked him questions about recording the album and [his] experiences with it, from a production and a fan's standpoint. I talked to him for half an hour and edited the interview into ten-minute segments, and then played that and the album and put together a two-hour radio special.
It's funny because a couple of weeks ago -- Don lives in the Cleveland area now -- he played at a venue down the street from where my boyfriend lives. Finally: My boyfriend had copies of the show and he delivered them to Don. The next morning I got an e-mail from him thanking me for sending him the show. I was just so thrilled that he took the time to listen to it, something that happened three years ago, and took the time out to e-mail me. I was really touched by that.
What's the craziest request you've gotten?
I had a listener ask me out once. I felt so bad because I think he was a little bit embarrassed by that.
How did you decide on the name for your radio show?
It was inspired by the album by Material Issue. I think when I started my show I wanted it to be a little more power-pop oriented. International Pop Overthrow by Material Issue was the perfect power-pop record, so I named my show after that.
Given the amount of promo music you've received as the Riverfront Times music editor, I presume collecting music is probably not a necessity for you? Why do you still collect music?
I like that you presume that since I get so many CDs that collecting is not a necessity, because I think a lot of people might think the opposite. What's interesting, especially with promo CDs, is it's gotten a lot more digital now. In the past couple years it's increasing that I get more disc files sent to me for download or streaming audio. So I don't get tangible artifacts from publicists anymore. I still get a lot of mail, don't get me wrong, but I definitely get not as [much].
Collecting for me... I guess I'm a little more judicious about what I collect just because I have so much stuff. I feel if I don't either get rid of things I don't listen to or pare down my collection, I'm going to be an episode of Hoarders in a decade. It's funny [about] vinyl because I've not had a working record player in the time I've lived in St. Louis. I have a record player, but I don't have a receiver and I don't have speakers. I have a lot of vinyl. My boyfriend has a working record player or two so I can actually start listening to the vinyl I have. I feel I might be buying more vinyl now just because I can actually listen to it.
I guess that's not entirely true in terms of collecting [vinyl]. Last summer, [my boyfriend and I] went to a garage sale together. It was this ex-DJ, a notorious Cleveland DJ named Flash Gordon, selling off his entire collection of 45s. We bought them and we got about 3,000 45s. We brought home something like fifteen boxes.
I still buy CDs. I went and bought the new REM record the week it was released. I bought the new Cut Copy record Zonoscope. I previewed it on AOL's Spinner and needed to [own] it. I needed to have it because I like to listen to records in my car.
In your time in St. Louis, do you think there is any aspect of record collecting that is absent in other cities?
I always tell people how awesome the record shopping is in St. Louis. You look around, and we have so many independent record stores. For a region this size, I think it's remarkable. I look at Cleveland and there are a certain amount of record stores, but I'm actually going to miss the record shopping here a lot. Just the people who run them, there is such a passion for collecting and passion for music. I don't think you'll find that in a lot of other cities.