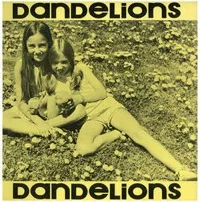 In this week's feature, Mike Appelstein tracks down the origins of a novelty recording from 1970 by a couple of Webster Grove fifth graders. Thérèse Williams and Kitsy Christner recorded as Children of Sunshine, putting out an album of amateur pop never meant to be heard by anyone besides family and friends. Now, forty years later, it has reached a much larger audience. Listen to their eponymous song below.
Among that unexpectedly broad audience are several well-respected musicians and critics, who nearly universally cite Children of Sunshine's unaffected charm. From Good Day, Sunshine:
When Beth Sorrentino, the former lead singer/pianist of 1990s alt-rock band Suddenly, Tammy!, heard Children of Sunshine, the duo immediately reminded her of "the untouched and authentic sound" that she loves in her own music students. "They seem to understand music on a very different level. It's fresh in their ears. Kids, I find, don't sing or play music unless they completely feel it. The experience for them seems incredibly in the moment. It feels almost like you are eavesdropping on them. [The music is] just pure and clean, full of flowers and sunshine, and just a dash of edge."