(New albums are typically released on Tuesdays, i.e., today. What can you spend your hard-earned pennies on this week? Find out below.)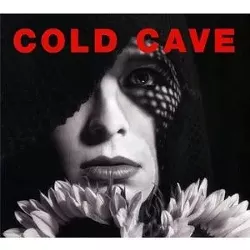 *Cold Cave, Cherish The Light Years The Guardian says of Cold Cave's latest: "'Take me to the future. I'm ready,' sings Wesley Eisold. That may be true, but someone appears to have stuck a spanner in his time machine - he's definitely heading backwards. The destination is 1982 or thereabouts, given the Human League and the Cure appear to be the main influences on Cherish the Light Years, though the horns of Dexys and Peter Hook's bass tone are discernible, too. Chris Coady's production makes the whole thing sound rich, but quite why Eisold, a Bostonian, is so fixated on the UK of 30 years ago is unclear, especially as Cherish the Light Years is apparently a tribute to his new home of New York. Whatever the reason, this collection seems retrograde and oddly neutered, the chilly vulnerability of its inspirations recoded as muscular bombast."
*Ray Davies, See My Friends Consequence of Sound reviewed the Kinks frontman's latest: "I don't know what I expected. Remember that movie He's Just Not That Into You? I've only seen a few minutes of it, but movies like that -- where they try to impress the audience (your parents) by how many famous people they can get into one movie, only to feel more star-gazing than actual plot-telling -- feel like dirty tricks. And it pertains to Ray Davies' collaborative remakes album, See My Friends, in that the assembly of duet partners is unreal. Beyond the giant names of Bruce Springsteen and Metallica, it also notably features peaking group Mumford & Sons in addition to a post-humonous cut from recently deceased Big Star frontman Alex Chilton. It's easy to get lost in the impressive mix, but the artist line up is so diverse that the question of 'Did it ever have a chance' seems to echo in the folds of each number, making me feel like a fool for thinking success was a possibility."
*Hot Tuna, Steady As She Goes The Twin Cities' Daily Planet reviewed the latest Hot Tuna: "Kaukonen's highly inventive guitar work rocks tough and articulate, clean as a cat's whiskers. He still sings with that slightly strange, quintessentially laid-back voice, except it's stronger now. He's always been a fine lyricist, waxing wry with an existential bent. His melodies, even mean as a snake, have warmed over the years with a bluegrass influence. Casady is Casady, one of the most unorthodox and profoundly gifted bassists ever known to rock music. They've always been a fascinating pair of musical partners from the early hallmark 'Spare Chaynge.'"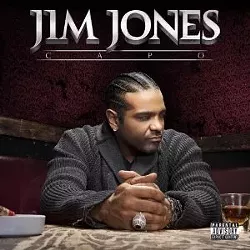 *Jim Jones, Capo Prefix says of Capo: "Whether you love or hate his somewhat sloppy rapping style, Jim Jones stayed on his grind following the release of his modestly successful 2009 effort, Pray IV Reign. The album, which was his fourth, mostly peaked thanks to ubiquitous lead single 'Pop Champagne.' But following that release, Jones showed signs of life (and talent) when working on the Blakroc album with the Black Keys, Mos Def, Pharoahe Monch, and others. The Harlem rapper then dropped The Ghost of Rich Porter mixtape months later in the spring of 2010 before announcing his old crew, Dipset, would be reuniting. It between all of that, he found time to work on his fifth proper album, Capo, which boasts a guest appearance from Snopp Dogg and a Dipset sighting on over-the-top lead single 'Salute.'"
*The Kills, Blood Pressures The Guardian reviewed the Kills' latest: "The Kills spend more time on the gossip pages than the music pages these days, courtesy of James Hince's relationship with Kate Moss. Their fourth album may not change that, but finds them turbo-charging their sound, the familiar primeval bluesy rock combined with bigger grooves and almost Burundi-type drumming. This shift is most effective on 'Future Starts Slow' and 'Nail in My Coffin,' which drip post-punk guitar riffs and pure malevolence. The gear changes frequently, with Hince's 'Wild Charms' featuring the sort of bittersweet melody normally found on the Beatles' White Album, and Alison Mosshart summoning up the ghost of Patsy Cline for the sultry 'The Last Goodbye.' Hince rifles his Rolling Stones songbook more than once, with 'Baby Says' noticeably reworking the snaking 'Gimme Shelter' riff. The slower tracks lose impetus, but the sultry reggae of Satellite is as catchy as a boy band and threatens to capitalise on the Kills' tabloid presence by putting them in the charts."
*The Kills' new single, "Satellite"
*Mint Condition, 7... Soul Tracks reviewed the latest from soul legends Mint Condition: Simply put, 7 doesn't touch the scope of 2005's Livin' the Luxury Brown, and compared to 2008's eLife, certain tracks feel...well....rushed (not exactly sloppy, but undercooked and free of marinate). More than appealing for the casual fan and worthy enough, if not wonderful, for their most ardent FOOMS (the band's acronym for Friends Of Our Music), Mint Condition's seventh CD may update the band's modus operandi, but listeners who crave their unique artistry will wish that they didn't do so by leaving much of their trademark instrumentation."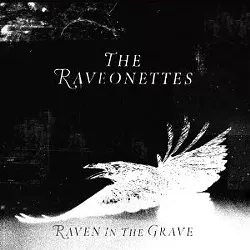 *Raveonettes, Raven In The Grave Spin gave Raven in the Grave a 7 out of 10 review: "The Raveonettes haven't sworn off droning melodies and minimal percussion, but the duo's morbid Psychocandy métier gets a slight makeover on their fifth album. 'Recharge and Revolt' and 'Summer Moon' have a folk-tinged, ambient glow, while elsewhere, popping bass lines provide bewitching accents. 'Forget That You're Young' implies a tender side with its seraphic vocals, but even this putative nod to innocence gives way to something more predatory, as though Humbert Humbert was lurking nearby. There's menace in the beauty, and beauty in the menace."
*The Raveonettes' "Recharge and Revolt"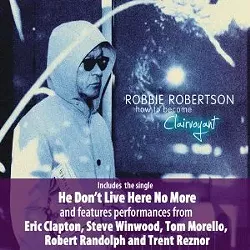 *Robbie Robertson, How To Become Clairvoyant The Independent gave Robertson's latest a 3 out of 5 star review: "It's fine while he's reminiscing about Sonny Boy Williamson and Pops Staples in 'Straight Down the Line,' but gets a bit corny when he's on about meeting card-sharps, grifters and tent-show evangelists, and a touch excruciating when he's commemorating fallen guitar heroes in 'Axman.' The more personal tracks - leaving The Band in 'This Is Where I Get Off,' and cleaning up his act in 'He Don't Live Here' - are the most moving, but he's always been able to write songs better than he sings them, which didn't matter when he had The Band's three great voices to animate his narratives. Clapton and Winwood are among the guests, but steel guitarist Robert Randolph is the standout turn."
*The Smithereens, 2011 Deadjournalist.com reviewed the Smithereens' latest: "The album starts with the already released first single, the riff-heavy, melodic-laded 'Sorry.' The chorus is catchy, it sounds great in your car, but it also recalls their 1988 song 'Only A Memory,' which also sounded great in your car. My favorite song is towards the end of the CD, called 'Nobody Lives Forever.' The song's dark guitar and realistic lyrics sound a theme; The Smithereens knows who and what they are and they're cool with it. I've been a fan of The Smithereens for 25 years. Their new music sounds like their old music. If you want to hear 'Blood and Roses,' 'Only a Memory,' and 'A Girl Like You' but with different lyrics and a more grown up tone, then The Smithereens 2011 is for you."