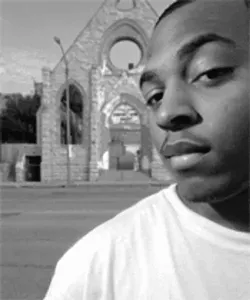 As we explore in this week's print edition (see "Music to Swing To"), choosing the right at-bat music for each St. Louis Cardinal can be a matter of science. But it can also be a matter of tradition -- or faith.
Back in 1998, when Mark McGwire was chasing after Major League Baseball's single-season homerun record, someone decided it'd be a good idea to play Guns 'N Roses' "Welcome to the Jungle" for the slugger.
"We just thought it sounded good, and it stuck," says John Ulett, the Card's public address announcer. (In that capacity, Ulett coordinated at-bat music for the team from the mid-'90s until 2006.) "We'll probably never play that one for anybody else in the future since it's so well recognized as his song during that special time."
For some players, no at-bat music is the preference. When Jim Edmonds found himself in a slump, he'd request to put his song on hold. And former St. Louis Cardinal So Taguchi chose not to have any music at all played when he approached the plate.
Taguchi hailed from Japan, where players don't have at-bat music.
"He was a purist," said Damon Oliver, who currently assists Ulett as the Cardinals current go-to guy for all things music-related.
And while some players don't care about what music plays for them ― or whether there's music at all ― others are, well, religious about finding the right songs to represent them.
Albert Pujols, of course, doesn't mess around when it comes to his at-bat appearances, or his faith. So how does the greatest baseball player of our generation choose a song to inspire him?
Pujols takes a divine approach. "Albert is very serious about his faith and wants to provide a positive message with his bat music," Oliver says.
In fact, Oliver has been called down to the clubhouse to discuss music decisions with Pujols in person. The music in question is usually Christian rap ― St. Louis-based Christian rap, to be more precise.
"It's his preference and, within the past few years, he's been trying to support the local guys," Oliver says.
Flame, "Go Buck"
One artist featured by Pujols' at-bat soundtrack is St. Louis native Flame (given name: Marcus T. Williams-Gray), who's a nationally recognized Christian hip-hop artist. The reigning king of the Cards' offense has chosen Flame's "Go Buck" to get him pumped to face his opponents ― and make it rain all over the bleachers and upper decks.
As Flame raps,
...into the knowledge of our Savior who is reigning as King and now he's changing things inside of you and making it plain that you were stained one of the ones who was making it rain but now you're free as a bird and you're ready to fly counted the cost and recognizing that it is high carry your cross knowing that you're ready to die...
Carrying a cross - and being ready to die? No wonder Pujols likes this song. Next to that kind of suffering, facing a killer fastball probably seems easy.