Christopher Eilers is the guitarist in local indie rockers the Vanilla Beans. He is also a relatively new vinyl collector. Not having the common characteristic that most collectors share of a vinyl influence in his formative years of discovering music, Eilers' bedroom décor is only his metal rack of vinyl albums and his assorted musical instruments. Coincidentally, he currently lives in an apartment directly behind Vintage Vinyl, which is almost certainly feeding his collecting habit. We met there to discuss living behind a record store and why he has the album cover for Sebastian's Ross Ross Ross EP as a tattoo.
Last Collector Standing: You live directly behind Vintage Vinyl? Was part of your decision to live here because you would live right behind a record store? Christopher Eilers: No. I moved here purposely to not live at my parent's house. [Laughs] It was a pretty sweet convenience that it is directly behind Vintage Vinyl, because I use to drive here from Illinois.
How often do you shop at Vintage Vinyl now? Way too much -- multiple times a week. It is so close. The last record I bought at Vintage Vinyl was Jane's Addiction's Nothing's Shocking. I bought it for $4.99. That made me really happy. I like going to the other record stores too, but it's just that it's so close that I go to it more.
Have you ever prowled through the dumpster behind Vintage looking for discarded records? [Laughs] I haven't been that desperate. I have glanced at the record sitting around back there. To be honest, I haven't taken anything from the Dumpsters.
What's your favorite experience going record shopping? In general, it's when you're with other people I think that's the most fun because you're like, "Oh, look what I found!"
One of my most memorable experiences was at a shop in Chicago. I went up there with my friend Joe. We were just walking down the street and found a little shop -- I don't even remember what it was called -- I just had a really good time buying records with him. He was really excited about it because he didn't buy records at all and thought it was super cool. It was fun looking at records with someone who doesn't buy records but wants to get into it.
At that time it was 2007 so I was looking mostly for electro. He was just looking at everything and having a great time. It was just different -- When you find something on vinyl, since it is more rare, he just couldn't believe he was seeing something he listened to on his computer on vinyl: "Oh my God. Here it is." It was just really fun going through that with him because that's what we were both listening to at the time. Especially with electro, it's usually something you just download a song here or there.
I actually ended up giving him my old turntable, and now he [collects] records.
Do you think music will become more of a social or private entertainment media in the coming decade? Definitely more social. It's always been to an extent word of mouth. Everything I listen to somebody tells me about it, or I read about it in a magazine or online. It's definitely going to be way more social because all the new awesome things that are coming out are just people making it themselves and putting it on their Tumblr. So much stuff is gaining tons of exposure through social networking and the Internet.
For vinyl that sucks because I can't get the new Odd Future Wolf Gang Kill Them All record on vinyl. It's only going to be MP3s, but either way you get it it's going to be way more social. It's going to be about being at the show, or finding the MP3s or checking out people's blogs.
You were just talking about going out with friends and looking for records in person. Do you think the in-person interaction can be more beneficial or honest to the music than simply going to a social-media site to discuss it? I think it depends on the aim of the artist. Some people specifically will only be releasing their music as MP3s. Jack White talks about how awesome his experience with vinyl [has been] and how important that is to him. He released a lot of stuff for all of his bands on vinyl, which is cool for a new artist to be vinyl oriented. That's why I think it has to do with the aim of the artist. They are going to be [the one] who puts something on their Tumblr or their blog. If they want you to have it in vinyl they are probably only going to release it on vinyl.
As for the experience, obviously I have way more of a memorable time [collecting records]. Vinyl is kind of on this echelon where it's like, " If this is really important to me, I'm going to get it on vinyl." I think that's awesome, but I don't think we should ignore digital media. It's the only way to get some really new stuff, and I think it's really important to try to be aware of new stuff.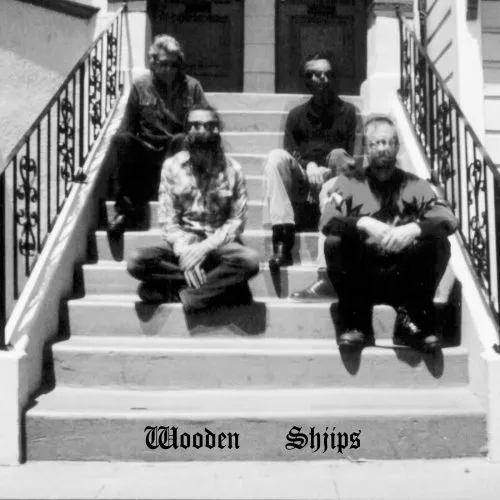 Do you see yourself continuing to collect vinyl? Absolutely. The reason I like vinyl is because you have your link to the past. You're holding on to a sweet Wham! record and you're like, "This is awesome!" or you find something that is really rare and it makes you really happy. I've just enjoyed it so much so far.
When did you first start collecting music? When I was little most the stuff I listened to was classical music. I got a radio when I was six or seven and started listening to oldies all the time. I got really into oldies and rock & roll. My dad got me my first CDs. There were two: Apollo 18 by They Might Be Giants and Dare to Be Stupid by Weird Al. I still think they are awesome, awesome records, especially Apollo 18. I was able to grow with it and appreciate it in new ways. That album is insane. When I was little it was stuff on the radio or stuff on CD. There was never really a big vinyl influence when I was little.
In college, I went to Lemp [Arts Center] a lot. I got into noise. My friend Sophie played me a song by Sebastian called "Ross Ross Ross." That was life changing for me because it was an electro song but it had these really harsh noise samples. I had just spent a year listening to noise at Lemp and I was like, "What? Somebody put a beat to this!"
How I got to vinyl was really simple. [My friend] Zack sent me a review of the Wooden Shjips EP. He had just moved out to San Fransico and they were some psych-rock band. He sent me the review from dustedmagazine.com and at the end of it, it said if you like the way this sounds you should email them and they'll send you a free record. I was like, "What! People make records?" I had been to Vintage Vinyl, but at the time I wasn't super aware of new bands making vinyl. I e-mailed them and they mailed me a record for free. It's a ten-inch. I thought that was so great. That's so expensive to make a record and send it to some stranger for free because of an e-mail. For me, that's the perfect balance of digital media and vinyl, being able to use modern technology to send your old record around. That really struck a chord with me. That got me started and then I was like, "Well, I got this free record now I've got to find something to play it on." [Laughs]
You play guitar in the local group the Vanilla Beans. Is there a goal within the band to make a vinyl release? Yes. I really, really want to. We are making a CD right now. We need to finish the art for it. We need to get the money to press it. We're paying for it ourselves. We're making a CD because a lot of people ask us for CDs, and we don't have them. It will be fun to make, but I have always wanted to make vinyl.
We're going to do a split seven-inch with Superfun Yeah Yeah Rocketship, my favorite St. Louis band. I want to make a really good insert for it. I want to have really awesome art. I want to make it completely awesome because that's the best thing about vinyl, you get it and it has an amazing insert. It's a great opportunity for you to present something tangible that has artistic value. It also just feels good to make something, even if it's a CD, but with vinyl it's just so much more of an investment.
Does making a song that is an MP3 feel like less of an investment? To me it does. We record stuff all the time and put it up on the website. A lot of people hear it. I've never made a record, so I don't know what it really feels like. I think the upside of vinyl costing so much is you actually want to make something that's great. Anyone can burn a CD, anyone can rip MP3s, but it's actually difficult to rip vinyl. It's something special that more bands want to do now.
What is your tattoo? Remember when I mentioned Sebastian? This is actually the cover of one of his twelve-inch records.
Would you say Sebastian's Ross Ross Ross is your favorite album cover since it is tattooed on your arm? Well, it's one of my favorites. It's a white record with an outline of a face. Blue eyes. Red lips. I have it [tattooed] on my left forearm. That came about because it was a turning point in [the] music I was listening to at the time. I think that it's a beautiful album cover. Also, I associate it with one of my best friends, Sophie, who played me this song in her car and changed my mind about electronic music -- I hated [it] at the time.
If record stores don't exist ten years from now, what do you think will be the new communal way of getting music? I don't think they won't exist ten years from now because there is the resurgence of vinyl, but if they were to not exist -- most of my music introductions have been in somebody's car riding from town to town in Illinois. It would have to be whatever media you can play in somebody's car. I think that is going to be the long-lasting communal media.
The Vanilla Beans will be playing April 4 at Cranky Yellow.