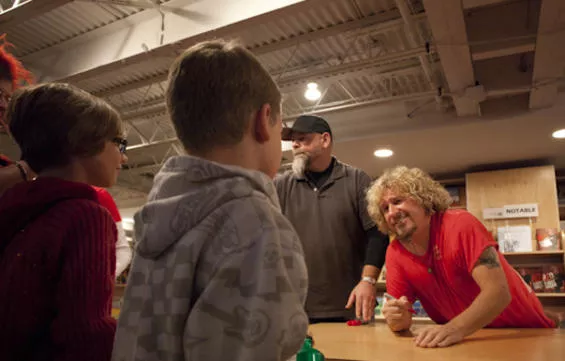 Sarah Rusnak
This man needs no introduction
On Friday night, hundreds of dedicated Redheads flocked downtown for a chance to have Red: My Uncensored Life in Rock signed by the esteemed co-author himself, Sammy Hagar. RFT photo intern Sarah Rusnak hit the scene and brought back photos of the fans, the line and even the Red Rocker himself. Most impressive, she convinced several in attendance to show off their Hagar-related tattoos. The three best are below...
View a slideshow of photos from the Sammy Hagar's book signing at Left Bank Books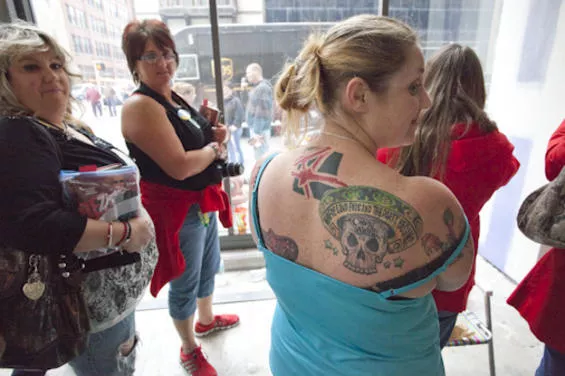 Sarah Rusnak
See the fancy "R"? That's the Red Rocker's insignia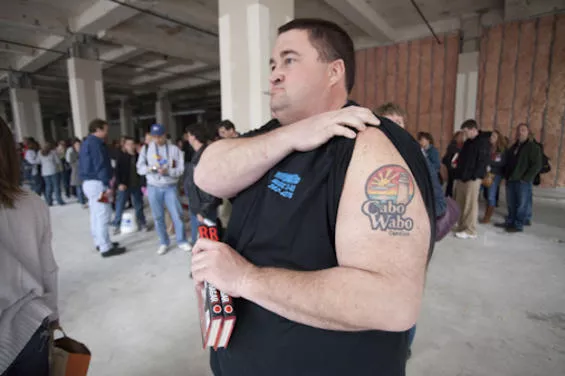 Sarah Rusnak
Cabo Wabo in the house
Sarah Rusnak
My personal favorite: The woman with Hagar's head on her shoulder.