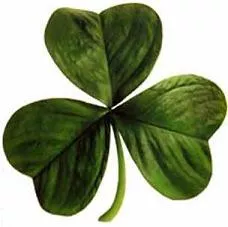 For many people, today is a drinking holiday -- whether you're celebrating St. Patrick's Day or reveling at SXSW. It's also a day to let loose those vocal cords, with these stellar drunk sing-along songs. Whether fun, maudlin or cheese-tastic, these ten songs are among the better specimens you can hear while inebriated. (Related content: The Ten Most Annoying Drunk Sing-Along Songs.)
See also: -The 15 Most Ridiculous Band Promo Photos Ever -The Ten Worst Music Tattoos Ever
10. Bonnie Tyler, "Total Eclipse of the Heart" What is it about over dramatic songs that makes them a magnet for inebriated singing? Perhaps a drunk's inflated sense of talent. This tune in particular will challenge even the most talented warbler.
9. Guns 'n Roses, "Sweet Child O' Mine" We can argue about genre semantics, but in the hard-rock-verging-on-hair-metal canon, this song has permanent cred and coolness, thanks to Slash's guitar solo and Axl's pristine, cat-in-heat yowl. 8. Bob Seger, "Night Moves" The quintessential shot-and-a-beer tune, no matter what kind of bar you're in.
7. Snoop Dogg, "Gin & Juice" "Laaaaaaaaaaid back."
6. Dexy's Midnight Runners, "Come On Eileen" Because the start of this song has a fiddler playing Thomas Moore-penned Irish folk song, "Believe Me, If All Those Endearing Young Charms," it's an automatic St. Patrick's Day staple. 5. Chumbawamba, "Tubthumping" Is there a song better-suited to getting shit-faced than one with the following lyrics? "He drinks a whisky drink/He drinks a vodka drink/He drinks a lager drink/He drinks a cider drink."
4. Semisonic, "Closing Time" Love or hate this song -- and by now, most fall into the latter camp, we presume -- it is the soundtrack to get-the-hell-out-of-my-bar (after one last slosh of the beer, of course).
3. The Strokes, "Last Night" Still one of the band's finest moments, its hungover-mumble and brisk riffs are simple enough that anyone can slur through it. 2. Journey, "Separate Ways (Worlds Apart)" While "Don't Stop Believin'" is the popular(ist?) choice, we're partial to Journey's 1983 hit, "Separate Ways (Worlds Apart)." From Steve Perry's operatic arena wail to laconic lyrics or those sparkly keyboards, this tune is grade-A '80s dinosaur-rock schlock - and perfect fodder for one too many cheap beers. (Let's also not forget to mention the awesome video either.)
1. Neil Diamond, "Sweet Caroline" Does this song even need an introduction? When you have hordes of drunk people awkwardly trying to dance -- arms waving in the air, arrhythmic shimmying, etc. -- chances are this song is playing.