(New albums are typically released on Tuesdays, i.e., today. What can you spend your hard-earned pennies on this week? Find out below.)
Bruce Cockburn's Small Source of Comfort
*Bruce Cockburn, Small Source Of Comfort American Noise reviewed Cockburn's latest, saying: "Personally, Bruce Cockburn has always been one of my favorite artists. As a fellow Canadian, I appreciated his vigour, his social commentary and his political vitality. He sang in a straightforward manner with no holds barred, and pulled no punches. His slower material had a few hooks and a lot of wit, incisiveness, and keenness. This time around though, Mr. Cockburn's attempt at a relaxing, tranquil acoustic album falls short of the mark for even this type of environment."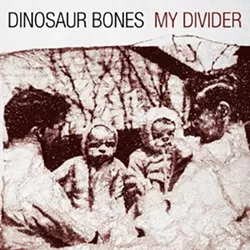 Dinosaur Bones' My Divider
*Dinosaur Bones, My Divider Stereo Subversion reviewed Dinosaur Bones' debut, saying: "On their first full length LP, My Divider, Canadian five-piece Dinosaur Bones pull off a polished and powerful sound that's driving and whimsical. While listening to the album you'll hear a lot of familiar sounds. They draw heavily from influences, but manage to do so without falling into the pit of mimicry. There's not a lot of information available online about the band: it seems they want the album to be taken at face value, which is certainly respectable. With some seriously catchy tunes, My Divider does a lot of things right."
Riley Etheridge Jr.'s Powder Keg
*Riley Etheridge, Jr., Powder Keg Skope said of Etherdige's latest: "Americana singer-songwriter Riley Etheridge, Jr., whose new album Powder Keg is due out in March, 8, 2011, has signed to Rock Ridge Music for the release. Says Etheridge of the partnership: 'I am excited about the potential of working with Rock Ridge Music. They are smart, experienced and fun folks who have a group of cool artists and creative ideas.'"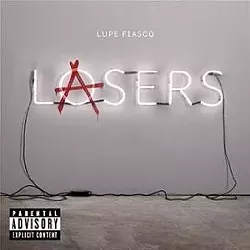 *Lupe Fiasco, Lasers Guardian gave Lasers 2 out of 5 stars: "Lupe Fiasco established his selling point as a contrast to the crunk sensibilities of mid-00s hip-hop: a nerdy backpacker throwback unafraid to be vulnerable and smart. Six years on, soft-serve feelings have become the genre's commercial default, with the likes of Drake and B.o.B seeming to compete to see who can be the drippiest. But instead of retaining his distinctiveness, as mainstream rap has become more like Lupe, so he's begun to sound more like everyone else on Lasers: synthy choruses that Taio Cruz would reject as too generically Auto-Tuned, trite empowerment anthems as subtle as a Katy Perry hit. There are nods to the club - a guest by the name of MDMA pops up on tracks called Coming Up and Beautiful Lasers, though the vibe is less "Lupe Fiasco discovers Ecstasy" and more "Lupe Fiasco discovers 2011 chart trends."
*The official video for "The Show Goes On" by Lupe Fiasco
Parts & Labor's Constant Future
*Parts & Labor, Constant Future The L reviewed Constant Future: "After years of experimentation, Constant Future sticks with what they've found works, and what works has them shifting towards this everyman proto-punk. That, for one, is Joe Wong on drums. After entertaining a rotating cast of drummers for years, Wong joined the band on their last album, and now we see him completely settled in. The fills are more rabid than ever before--and trust that P&L's drummers have always been insane--occupying in any space left vacant since guitarist Sarah Lipstate's departure from the band in 09. This results in a crucial shift in energy: Songs are not as abrasive as they are just straight-up pummeling. Take 'Pure Annihilation' or 'A Thousand Roads,' for example. There is less shrilly 8-bit and zigzagging belligerence coming from Friel's keyboards than what we've grown accustomed to; all that severity is displaced by the shit-kicking percussion and reach-for-the-stars hooks that make P&L sound like Titus Andronicus covered by Fang Island."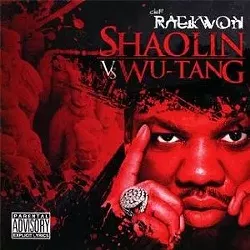 Raekwon's Shaolin Vs. Wu-Tang
*Raekwon, Shaolin vs. Wu-Tang Slant reviewed Raekwon's latest: "The success level here largely depends on the producers' ability to hit the expected marks, making this an exercise in direct imitation. The opener, with its pulsing strings and cinematic orchestral flourishes, is the most successful. But the scattershot collection of new names and old hands inevitably has mixed results. Missteps include 'Every Soldier in the Hood,' with Erick Sermon attempting to resurrect Liquid Swords-style chiaroscuro, with a solemn guitar strum and a chanted hook. 'Rock N Roll,' which makes a tired comparison between making music with selling drugs (in this case joking about selling crack "rocks" named after rock stars), only serves to play up the moldiness of its conceits, namely the talk of dealing for a guy who's at least 20 years out of the game."
R.E.M.'s Collapse Into Now
*R.E.M., Collapse Into Now Guardian reviewed R.E.M.'s latest: "R.E.M.'s creative decline in the last decade coincided with the loss of drummer Bill Berry and their apparent need to make more keyboardy and acoustic albums, rather than the elemental rock that made them such a 1980s/'90s force. However, Collapse Into Now continues the return to form of 2008's Accelerate by rewinding to their old classics to relocate their mojo. The sublime 'Uberlin' sounds a bit like 'Drive;' magisterial opener 'Discoverer' vaguely echoes 'Disturbance at the Heron House' - and so on. Michael Stipe is even enjoying making wilfully enigmatic lyrics again ('I feel like an alligator coming up the escalator,' anybody?) and there are some outstanding songs in the sincere, Katrina-aftermath ballad 'Oh My Heart' and plangent 'Walk It Back.' Collapse Into Now isn't groundbreaking, but feeling comfortable in their old skin has produced REM's best effort in years."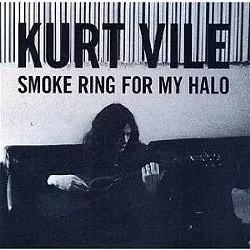 Kurt Vile's Smoke Ring For My Halo
*Kurt Vile, Smoke Ring For My Halo Drowned in Sound reviewed Halo: "I'd hesitate to call this thing 'Rock n Roll for the bedroom generation,' but seeing as that seems to have slipped out I'll run with it. To a certain extent, we've become immune to Big Rock Statements. Bold tales of Proper Heartbreak (still?), True Love (gimme a break, dude) and contrived jabs at 'The Man' (he's paying for your studio you shits), just don't cut it these days. And while McLusky parodied Big Rock by taking it to its logical extreme (My Pain and Sadness is More Sad and Painful Than Yours- 'nuff said) Kurt's colloquial observations go the opposite way; what could easily have become a meek rehash of mopey indie songwriter-fare redeems itself by way of light social context and heavy rock'n'roll swagger."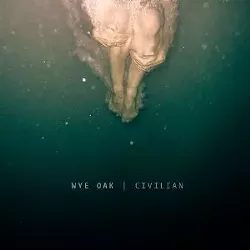 *Wye Oak, Civilian Spin reviewed Civilian: "This Baltimore male-female duo's third album alternates gorgeous currents of dread, catharsis, assurance, and doubt. Singer-guitarist Jenn Wasner's voice and lyrics -- smoky, seductive, strange -- are perfectly framed by everything from chugging shoegaze ('Holy Holy') to subdued thrum ('Fish') to virtually nothing (the gutting closer 'Doubt'). The title track brings it all together -- a spooky, pretty lament that builds, improbably, to a shivering climax of Neil Young-ish guitar squall. Though made by only two people, Civilian never feels less than fully realized."