(New albums are typically released on Tuesdays, i.e., today. What can you spend your hard-earned pennies on this week? Find out below.)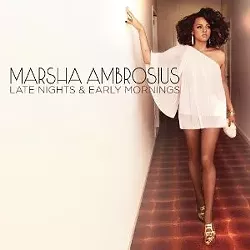 Marsha Ambrosius' Late Nights, Early Mornings
*Marsha Ambrosius, Late Nights, Early Mornings SoundSavvy.com reviewed the former Floetry songstress' latest, saying "Nearly four years removed from the demise of her neo-soul group Floetry, Marsha Ambrosius emerges at long last with her debut solo album Late Nights & Early Mornings. The album, comprised of 13 songs mostly co-written by Ambrosius features production from Just Blaze, Rich Harrison, Dre & Vidal, Syience and others. It's a rather balanced album, not overrun with sensuality, nor weighed down with too much emotion."
*The official video for Marsha Ambrosius' "Far Away"
Beady Eye's Different Gear, Still Speeding
*Beady Eye, Different Gear, Still Speeding The Guardian gave Different Gear, Still Speeding 3 out of 5 stars: "'We don't go off road and say, 'Let's make a fucking Captain Beefheart record,'" Liam Gallagher recently said of Beady Eye, a blow for anyone who loved Oasis' restless commitment to the musical avant garde. Still, the best bits of Different Gear Still Speeding sound least like the band Beady Eye used to be: the breezily melodic Millionaire is fantastic, the episodic Wigwam more ambitious than you might expect. Elsewhere, there's some very slender songwriting, and Gallagher Jr apes the plonking lyrics that made his brother look more dim than he actually is."
*The official video for "Bring the Light" by Beady Eye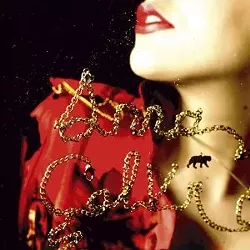 Anna Calvi's self-titled debut
*Anna Calvi, Anna Calvi The Guardian reviewed Calvi's debut: "Pedantry first. This rather fine debut album by singing guitarist Anna Calvi finds her howling: 'The Devil! The Devil will come!' on a lonesome guitar track called 'The Devil.' It uncannily recalls a keening piano track, also called 'The Devil,' on PJ Harvey's criminally underrated White Chalk album. There's more. Rob Ellis, Harvey's regular drummer, is the co-producer of this elegant, harmonium-heavy, 10-track debut. The timbre of Calvi's voice quite often recalls the antic Polly, and the dramatic themes in her songs - desire, loss, devils, female manfulness - have been previously explored by Harvey."
*Anna Calvi performing "Desire" live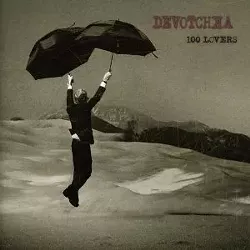 *DeVotchKa, 100 Lovers NPR reviewed 100 Lovers, saying: "DeVotchKa's new album, 100 Lovers, opens with the intensity and melancholy that tore my heart up when I first heard the band's early records. Its sound remains totally original and truly the band's own -- the flavors of Eastern Europe, dusty desert roads, Mexico and flamenco. Moody and triumphant at the same time, the sound is totally organic, with real strings, real brass, real percussion and real handclaps. And, in our culture of bedroom albums, this one stands out sonically." Read the rest of the review and stream the album in full via NPR's First Listen.
*The official video for "100 Other Lovers" by Devotchka
Dropkick Murphys are Going Out In Style
*Dropkick Murphys, Going Out In Style Sputnik Music reviewed Dropkick Murphys' latest: "Having seemingly knocked their heads on a glass ceiling with their previous release, the news that Dropkick Murphys are very much back to their best could not be more welcome. Going Out In Style isn't a perfect album - it loses a little bit of steam towards its conclusion, and some may see it as being a little too soft - but it's a definite improvement which can legitimately be compared to their best works. How long they can keep the quality this high is debatable, and there must surely come a time when their standards begin to slip, but for now the band deserve nothing but praise for being one of the most consistent around."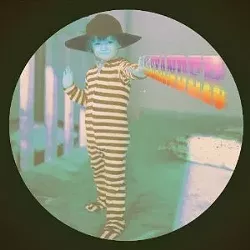 Alexander Ebert of Edward Sharpe and the Magnetic Zeros
*Alexander, Alexander Prefix reviewed Ebert's first solo venture: "The 10 tracks of Alexander were recorded and composed while Alexander Ebert was on break from touring with his main gig, Edward Sharpe and the Magnetic Zeros. The upbeat frontman had previously composed and recorded all of his material collaboratively, especially with the Magnetic Zeros. But for his solo venture, the Los Angeles-based singer/multi-instrumentalist said he wanted to essentially build a house with his own hands. As such, Alexander features him playing every instrument, from the violin to the organ, throughout the album inspired by British band Jerry Mungo and children's clapping games like 'Patty Cake.'"
*Eisley, The Valley SputnikMusic.com reviewed the Valley: "Nobody wants to see Eisley lose the endearing warmth that makes their music so easy to listen to, and on The Valley nobody is going to have to. Granted, the album is less cheery and a bit rougher around the edges, but the core sound is still quintessentially Eisley. What really matters is that The Valley is full of the kind of music that you can throw on at the end of a rough day and feel immediately at peace - harsh realities be damned."
Lykke Li's Wounded Rhymes
*Lykke Li, Wounded Rhymes Spin gave Rhymes an 8 out 10 review: "Li's new album, Wounded Rhymes, is equal parts seething ice princess and lonely snowwoman, vacillating almost track by track between fury and despondence over a scotched relationship. 'Unrequited Love,' a sort of Spector-ish torch song, with its lightly strummed guitar and girl-group shoowop-shoowas, is one of the year's saddest, prettiest moments. And then on follow-up 'Get Some,' for which Yttling imports heaving tribal drums, Li is back on the prowl, tenaciously conflating herself with a prostitute as she writhes all over the track. The dual objectives -- weep for me, fear me -- collide throughout, creating a dicey, but gripping album. So much for the cutie-pie routine."
*The official video for "Get Some" by Lykki Li
*Papercuts, Fading Parade NPR says of Fading Parade: "Quever's songwriting addresses youthful insecurity, painful trauma and romantic angst in personally specific yet concise snippets that make his words universally relatable. Lines like 'Feels so strange to be back home / Can't decide if I belong' (in 'Marie Says You've Changed') or 'Your things are on the floor / I'll see you later, I guess' (in 'Chills') allow listeners to attach their own stories and meaning in order to fill out a fuller back story." Read the rest of the review and listen to the album in full via NPR's First Listen.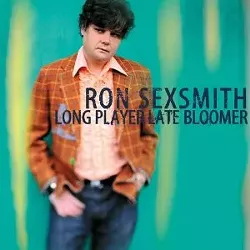 Ron Sexsmith's Long Player Late Bloomer
*Ron Sexsmith, Long Player Late Bloomer The Guardian says of Late Bloomer: "Feted by everyone from Bob Dylan to Bruce Springsteen to KD Lang, Ron Sexsmith's vast acclaim has never really translated into success. In a sense, he's a man out of time, a songwriter whose perfectly crafted material would have sold better when the likes of Joni Mitchell and his friend Elvis Costello occupied the charts. However, Sexsmith's music just gets better, and his 12th album actually sounds eerily close to a classic Costello: immaculately well-observed songs delivered with sincerity and panache. The Canadian's struggles reflect in the darker moods and pithy lyrics that underpin an otherwise uplifting collection of twangy guitars and lovely pianos. 'If you're crying over split milk, take a number, wait in line,' he instructs. However, he sings like a man emerging from clouds to 'see the beauty in sun and shining stars.' clutching tightly to his art. 'I'm a long player, my song is my saviour,' he croons on the superlative title track, and he may yet be right."
*Those Dancing Days, Daydreamers And Nightmares
*The offiicial video for "Reaching Forward" by Those Dancing Days
Lucinda Williams' Blessed
*Lucinda Williams, Blessed NPR reviewed Blessed: "Stand back and look at Lucinda Williams' songwriting catalog, and you'll see themes that keep coming back: love, unrequited love, heartbreak, passion, anger-fueled passion -- you get the idea. But with Blessed, her 10th studio album, Williams breaks away from those themes. Williams recently turned 58, and she's looking at life in a new light. The album offers a different perspective -- 'I'm branching out and learning how to write about other things besides unrequited love,' she said in a recent interview. 'There's other stuff to write about.'" Read the rest of the review and listen to the album in full via NPR's First Listen.