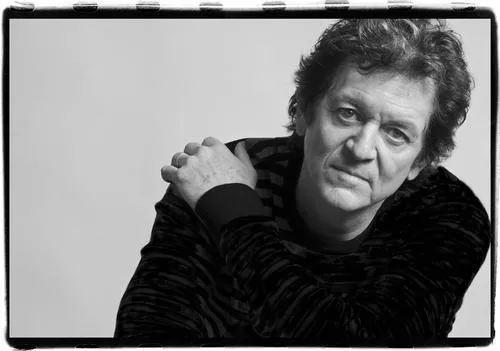 There are lots of reasons to hate Rodney Crowell. He's had scores of country hits and penned definitive progressive country anthems such as "'Til I Gain Control Again" and "Old Home Place Revisited." He records with Joe Henry and sings like a fallen angel. And he's had breakfast in bed with Rosanne Cash. Now he's turned to prose, writing the beautiful and heartbreaking Chinaberry Sidewalks, a memoir of his childhood that forms the occasion for a solo acoustic storyteller night at Blueberry Hill's Duck Room on Monday. Read the first part of my interview with Crowell here and the outtakes below.
Roy Kasten: Can you explain a bit more about your sense memory?
Rodney Crowell: Memory actually becomes intuitive in a way, after a while.
What do you mean?
When you take your adult self back to the past, I remember that shotgun, a .22 rifle, the weight and feel of that, the sound of it. And then when you get yourself back there, the tone, the way the characters in the room had their hair combed or the way the women were shimmying their butts around [at a party], it all comes back to you. It comes back like waves off the ocean.
One of the things I enjoyed about the memoir is how you break one of the golden rules: Don't shift tenses. You write in the past, then the present, then the future. You're in a scene and then suddenly you send the reader fast forward 20, 30 years, when you're with your own family.
I'm glad you like that. I think that's the result of a primitive at work. A self-taught primitive. I didn't' know the rules. I didn't bother to check them. For me, it was how do I learn to put the words in order, in order to get what I want across? There aren't any rules you know? Don't hurt anybody.
You've often cited Guy Clark as a mentor for your songwriting. Is there a model for this book?
Without a doubt, Mary Karr's The Liars' Club. The tone. She and I have become good friends and songwriters together. She captured the foliage of where I grew up. She grew up across the swamp in a similar time. I recognized it and I saw, "I know how to do this, I know how to do this." I'd say her and probably Rick Bragg's memoir All Over but the Shoutin'. Of course, Ivan Doig's This House of Sky, but in a different way. He and Mary were so good at bringing back their child's voice. I read and reread This House of Sky many times. I'd also have to tip my hat to Harper Lee and To Kill a Mockingbird. Between those four books, that seemed the closest to how I wanted to go, how my basic sensibility wanted to express itself.
You also capture speech very well, which is a cornerstone for making characters.
I enjoy that. I keep thinking, I wonder if I could do a screenplay based just on dialogue. But I knew these characters, I knew their speech patterns. I don't think I could capture a Bronx speech pattern.
You mentioned The Houston Kid in 2001 and the songs you wrote in the '90s. Would you say your audience and your songwriting shifted at that point?
Yeah, it did.
What triggered that?
Five years of laying low in the performance world. I didn't play many live performances from 1994, '95 to 2001 with The Houston Kid. That's when I picked [performing] up and went back. I lived very quietly. During that time I was driving my kids to school and building a relationship with my wife, and some of the things I write about later on with my mother were happening. I remember, it was a small epiphany. I had made this record. When I'm dead and gone, and when my children hold it up and say, "This is what my father did," I wanted it to start now. I rededicated myself to the quality of what I was doing. I became more committed to my singular sensibility. The broad-stroke love songs, I've written a few in recent years and they've helped pay the rent. But I became passionate about trying to express my singular sensibility, with songs like "Earthbound" or "I Know Love Is All I Need." It became less everybody songs and more mine.
Do you still feel connected to country music in Nashville?
I don't really.
You don't keep up with it?
I don't. Occasionally someone records one of my songs and I'm really grateful. Times change and evolution is what it is. Country music as I used to know it doesn't exist. I had a little bit to do with that. In the late '80s and early '90s when I was making records with Rosanne Cash, we were fusing Hank Williams with the Beatles. It wasn't unlike what the Eagles did on the West Coast. That country rock thing, moving away from George Jones or Hank Snow or Hank Williams. It was a broader pallet. And Nashville country music came to resemble pop music. The older I get the more I want Hank Williams and Lightnin' Hopkins. The older I get the more I want that for myself. I can move towards George Jones or Hank Williams, but the pop thing about country music, I don't know how I would join that in, or what I have to offer. It runs contrary to the epiphany I had 11 or so years ago.