(New albums are typically released on Tuesdays, i.e., today. What can you spend your hard-earned pennies on this week? Find out below.)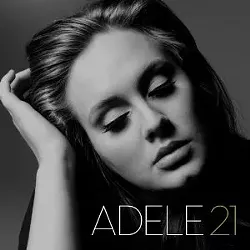 *Adele, 21 NPR reviewed 21: "The songs on 21 don't offer up much specific detail of the heartache Adele says she's suffering, or even outline the person she's battling. Her lyrics don't always reflect a hard-won wisdom or tell stories about a truth that's tough to swallow. But she does lay her cards on the table; that voice is the truth, and she is putting it to work. I do think she should sing better songs, and I think she should be matched with, or at least put up against, other singers whose voices are preternatural -- the label she shares with Bruce Springsteen could make it happen." Read the rest of the review and stream the album in full via NPR's First Listen.
*Adele talking about writing "Someone Like You" and then performing the song live in her home
Julianna Barwick's Magic Place
*Julianna Barwick, The Magic Place NPR reviewed Magic Place, saying: "After its release, I firmly believed that Panda Bear's Person Pitch signaled a new age of sampling-as-song-structure and the move toward the disembodied voice -- not a rejection of lyric, but the embrace of pure voice. Unfortunately, many musicians took that as an invitation to create Person Pitch clones, none of them particularly enlightening. The Magic Place is one of the first albums to take a lesson from Person Pitch and apply it with individual grace, more so than on past Barwick efforts. There's euphoric joy in these slow-building choral pieces that celebrates the human voice with humility." Read the rest of the review and stream the album in full via NPR's First Listen.
*Julianna Barwick discusses her unique looped choral arrangement performance style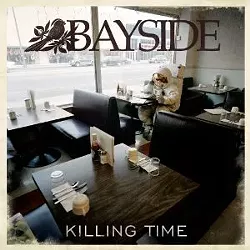 *Bayside, Killing Time Spin gave Bayside's latest a 8 out of 10 review: "With charged-up opener 'Already Gone,' Bayside immediately obliterate the rigid scolding of 2008's disappointing Shudder. Thank producer Gil Norton, who helped shape the sound of '80s alternative (Pixies, Throwing Muses) and '90s post-hardcore (Jimmy Eat World, Foo Fighters). Here, he surrounds Anthony Raneri's throaty but elastic vocals with harmonies and handclaps ('It's Not a Bad Little War'), while the airtight mix enhances Jack Shea's speed-metal guitar tricks. Killing Time is no breakthrough, but it does pack actual hard-rock crunch, not just sure-shot emo punch."
The Cave Singers' No Witch
*The Cave Singers, No Witch IndieRockReviews.com reviewed the Cave Singers' latest, saying "The Cave Singers' third album has a sort of gypsy-esque rock n' roll feel. The first couple songs get your toe tappin' ever so slightly, and by 'Black Leaf' your whole body be movin'. During 'Outer Realms' and 'Haller Lake' you'll be transported to the world of gypsies swaying and jingling their chunky gold to smoky blues. Fans will be pleased with No Witch, The Cave Singers' debut album on the Jagjaguwar label. Whether you're doing mellow house time activities, spending a day in France with some ladies, or twisting a jump rope on the playground screaming your favorite mantra, you're way cooler now than you were before. And so are The Cave Singers."
Earth's Angels of Darkness Demons of Light 1
*Earth, Angels Of Darkness Demons Of Light 1 Pitchfork gave Angels of Darkness a 7.9 out of 10 review: "...given the band's recent, steady gestalt, it's also tempting to dismiss Angels of Darkness as just another new album from the second Earth-- you know, the quiet band that's metal only by legacy and label. This isn't a radical reinvention as much as it's a refinement; the backing band and its leader have never been better. But when has Earth's music not been about hard-fought rewards and slow revelations? In the '90s, Earth's heavy metal offered an escape, a massive shelter of volume and drone. But the intricacies of this Earth-- Carlson's harmonics and harmonies, Davies' careful builds, Blau's unexpected bass maneuvers, Goldston's adventurous versatility-- demand attention and immersion."
*G. Love, Fixin' To Die Buzzine.com reviewed Fixin' to Die, saying: "We're off on a 13-song cruise with the man who brought us fan favorites like 'Cold Beverage,' 'Baby's Got Sauce' and (with Brushfire Records' label mate and founder Jack Johnson) 'Rodeo Clowns.' Heading out on a journey removed from the bustle of everyday life alongside G. Love himself (a.k.a. Garrett Dutton) are Seth and Scott Avett (who you might know better as the Avett Brothers - remember them playing with Dylan at the Grammys recently?) who sit in the passengers seats as both producers and players alike. The boys all come together on this record and invite us to join them on an eclectic ride across cross-country roads where music is the only map you need."
*G. Love performing "Fixin' to Die"
*The Low Anthem, Smart Flesh Paste says of the Low Anthem's latest: "This is not the kind of album you put on to create a little ambience when you've got friends over, nor is it the sort of thing you'd reach for if you're looking to bust a move. It's not something you'd put on in the background while you're doing the dishes. It is, however, the kind of album that demands to be listened to, the kind of album you put on when you really want to hear something."
*The Low Anthem performing "Ghost Woman Blues" on David Letterman
Malachai's Return to the Ugly Side
*Malachai, Return To The Ugly Side Spin gave The Ugly Side an 8 out of 10 rating: "Cheerfully ignoring stylistic boundaries, Brit duo Malachai (formerly Malakai) polish their cut-and-paste skills on this follow-up to last year's tantalizing Ugly Side of Love. Wistful singer Gee and subtle sampler Scott incorporate psychedelic electronica, sleepy funk, and clattering garage rock, crafting a surprisingly unified piece that drifts through your subconscious like a pleasantly odd dream. It's fitting that Malachai are championed by Portishead's Geoff Barrow (who released their debut on his Invada label); they could be the friskier offspring of that revered group."
Lauren Pritchard's Wasted in Jackson
*Lauren Pritchard, Wasted In Jackson Rolling Stone gave Jackson three stars: "On the fiery title track to her debut, 22-year-old Lauren Pritchard forsakes a drab life in her Tennessee hometown. It's a perfect calling card for a restless striver who performed in Spring Awakening before landing in London to record Wasted in Jackson. The album is all neo-Dusty drama: big voice, big strings, big heartache. It's formulaic, but it mixes Southern orneriness with Brit-style quirks; 'Bad Time to Fall' is a happy funk tune about hating happy tunes, and on the Marcus Mumford-produced art-folk number 'When the Night Kills the Day,' Pritchard moans with the dark, outsize passion of Kate Bush."
*Lauren Pritchard's video for "Painkillers"
*Sean Rowe, Magic IndieRecordReviews.com reviewed Magic, saying: "Sean Rowe's voice is the sound of timelessness, captured brilliantly by the haunted attic of his grandfather's Italian Restaurant, where he laid down his soul to tape. Each of the ten tracks that make up his third proper full length album Magic, are fueled by a passion very seldom heard, the kind of passion we hold within us and eventually becomes the waking soundtrack to our lives. The album's quiet solitude breathes heavily with powerful songwriting, while the use of acoustic instruments becomes intimate to the listener as the album rolls through each song like thunder."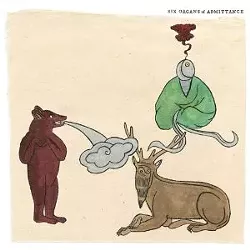 Six Organs of Admittance present Asleep on the Floodplain
*Six Organs Of Admittance, Asleep On The Floodplain The Epoch Times gave Asleep on the Floodplain 4 out of 5 stars: "With the absence of an isolation tank from most of the nation's two-up two-downs, many of us seek relaxation in our music collections. This record would be a worthy addition for anyone wishing to get away from the strains of the day. Languid and hypnotic, built around the exponential flutter of Ben Chasny's acoustic guitar, vocals are an intermittent feature, but they only complement the heady atmosphere, as showcased on 'Hold But Let Go' and 'Dawn Running Home'. Chasny's prolific output may count against him as the music world's fetish for the new grows ever more prominent, but this quiet gem deserves attention."
Toro Y Moi's Underneath the Pine
*Toro Y Moi, Underneath The Pine Guardian reviewed Underneath the Pine, saying: "Last year's Causers of This album introduced Toro Y Moi - one South Carolinian called Chaz Bundick - as a dreamy synergist at the forefront of a new sound, tentatively known as chillwave. At a ratio of roughly one-third Air, one-third Animal Collective and one-third hip-hop production technique, Bundick's electronic compositions thrummed past on thermals, topped off by his aerated vocals. This second effort takes in retro pop, soundtracks, live instrumentation and the Beach Boys, but loses Toro's all-important digital edge. Underneath The Pine is relentlessly beatific. But with no contrast of texture or mood, it merely ends up as an album of well-made and stylish retro pastiches."