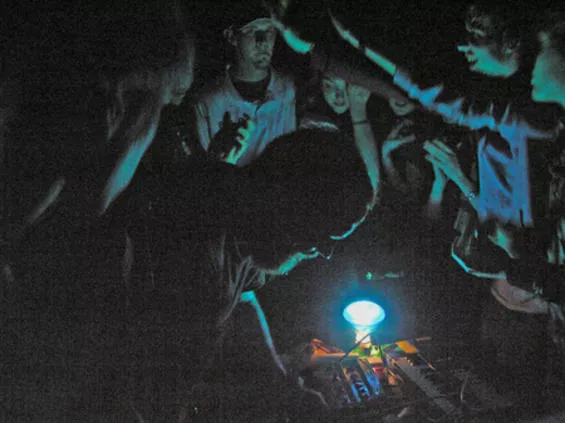 Keegan Hamilton
Dan Deacon at the Billiken Club, April 2008
This show slipped in very quietly a few weeks back: Baltimore innovator Dan Deacon is playing at the Gargoyle on Friday, March 4. Deacon last played at the Billiken Club a few years ago; his performance was epic. Now, public tickets were still available yesterday via Metrotix when I checked, for $10. And on the Facebook event page for this show, the Gargoyle clarifies exactly how many tickets are set aside for non-students:
As has been the case with all of our shows for the past year, public ticket sales will be limited to 100: 75 will be available in advance and 25 will be available at the door.