(New albums are typically released on Tuesdays, i.e., today. What
can you spend your hard-earned pennies on this week? Find out below.)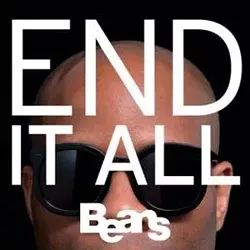 *Beans, End It All Spin gave End It All a 7 out of 10 review: "Beans always poses as an abstractionist, freaking motormouth cadences with a self-professed 'mind that's literary.' But on his fifth solo album, the former Anti-Pop Consortium rapper is actually more of a traditionalist, with songs grounded in elaborate boasts (save the post-recession critique 'Air Is Free,' where he rues oil spills and government bailouts as the 'new hard times')."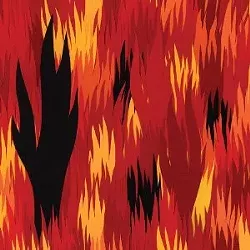 Bright Eyes in the People's Key
*Bright Eyes, The People's Key The Rolling Stone review gave Oberst's latest effort 3.5 stars: "Giving a chunk of your record over to some random old-timer's bullshit is a classic Oberst move, a way of undercutting the aura of importance people have foisted on his music since he was in high school. It's especially shrewd because The People's Key contains some of his most weighty songwriting -- the head-clearing clamor of 'Haile Selassie' or the somber 'Approximate Sunlight,' where Oberst ruefully sings, 'It's been said we're post-everything.'"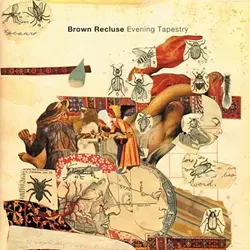 Brown Recluse's Evening Tapestry
*Brown Recluse, Evening Tapestry Prefix reviewed Tapestry, saying "The chamber pop ensemble Brown Recluse began as a duo (Timothy Meskers and Mark Saddlemire) in 2006, but soon after expanded to a more appropriate line-up of six. The group released two EPs (Black Sunday and Soft Skin) of shimmering, breezy pop before developing a full-length release. That album became known as Evening Tapestry and followed in the long line of ornate pop music. 30-second sound samples were made available on Midheaven prior to the album's release."
*Cowboy Junkies, Demons Download a free mp3 from Demons via Paste.
*The Dears, Degeneration Street Spin gave Degeneration Street a 7 out of 10 review: "A corrective after 2008's overreaching downer Missiles, this Canadian band's fifth album heads back to the big, Brit-inspired sounds of 2003's No Cities Left. Singer-guitarist Murray Lightburn still shoots for Smiths-like profundity and emotional resonance -- there's talk of God and bearing crosses -- but this time he's got the hooks to back it up: 'Thrones' brims with passion, as Lightburn alternates between a bold vocal melody and an angry shout. He also luxuriates in a slow jam ('Lamentation') and fondly looks back even further than the '80s ('Yesteryear')."
*The Dears performing "Blood" live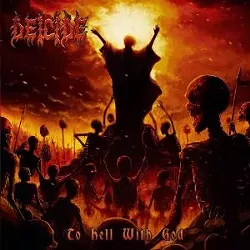 Deicide's To Hell With God
*Deicide, To Hell With God Stream Deicide's latest here.
*Drive-By Truckers, Go-Go Boots Guardian reviewed Go-Go Boots, saying "After nine albums, it's easy enough to get a handle on Drive-By Truckers: expect songs about lives turned sour; expect music that shuffles around the Deep South, incorporating elements of country, rock and southern soul. In the album's title track (and its companion piece, 'The Fireside Poker'), Patterson Hood paints a picture of a faithless preacher: 'Every Friday he shacked up with his mistress/ Doing things he'd never do with the Mrs.' 'On Dancin' Ricky,' the unexpected simplicity and realism of Shonna Tucker pleading 'Hey Ricky, don't let the diabetes get you,' stops you short. Best of all is 'Used to Be a Cop,' with Hood taking the part of an embittered man whose failure was predestined.'"
Ginuwine's get genuine with Elgin
*Ginuwine, Elgin Ginuwine's latest was released on Notifi Music Group, a local label. Read more about it here and stream the album via Myspace.
*P.J. Harvey, Let England Shake
Guardian
reviewed
Let England Shake
: "As befits its title, there is a whole lotta shaking going on on PJ Harvey's eighth album. First to quake is the assumption that Polly Harvey is foremost an artist of the interior, mapping the jagged peaks of desire and the boggy ground of memory.
Let England Shake
leaves behind the haunted psycho-geography of Harvey's native Dorset, rendered so exquisitely on her last album,
White Chalk
, and deploys her to an entirely new arena. Over the course of a dozen songs, she examines war, its human cost and her beloved England's role as aggressor and saviour, haven and purgatory."
*La Sera, La Sera Consequence of Sound said of La Sera: "None of La Sera's twelve tracks go past the three-minute mark, with closer 'Lift Off' lasting a blink-and-miss-it 66 seconds. Clocking in at just 26 and a half minutes, it's a short and sweet album. The modest length of La Sera works to its advantage, because, as irresistible as the pop melodies are, it's not the most varied of albums. When it comes to '60s pop throwbacks, we have indeed 'Been Here Before,' particularly in the past couple years. Nevertheless, La Sera is still a solid collection of lush dream pop that is a trip down memory lane worth taking."
*La Sera's "Never Come Around"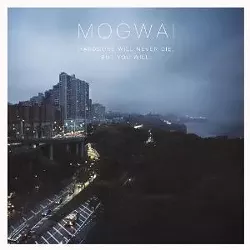 Hardcore Will Never Die But You Will
*Mogwai, Hardcore Will Never Die, But You Will Slant reviewed Mogwai's latest, saying: "With only one track exceeding seven minutes, Hardcore Will Never Die, But You Will is also among the most concise and well-paced albums in Mogwai's catalogue. Coming from nearly any other act, an opening salvo of five- and six-minute songs would feel bloated and gratuitous, but this is a band whose fan favorites include thunderous 16-minute marathons and painstakingly austere compositions built around single riffs and arpeggios. In that context, a track like 'Mexican Grand Prix,' which sprints through its five-minute runtime on a rollicking, almost pop-punk drumbeat, is a welcome example of self-editing."
*Mogwai's "Rano Pano"
*Sonic Youth, Simon Werner a Disparu Read about the latest installment in the SYR series (which doubles as a film soundtrack) and stream the album in full here.
*Twilight Singers, Dynamite Steps Prefix reviewed the Twilight Singers' latest, saying: "Initially a side project for Greg Dulli, the Twilight Singers became a full-time gig for the everything-man following the split of the Whigs. But with his busy schedule came a lull in recording for the Singers, who released their fourth album in May 2006 with Powder Burns. He found work with Mark Lanegan as the Gutter Twins, the primary focus of both for several years. But Dulli wasn't done with the Singers, as he announced in late 2010 that they were recording their fifth album, Dynamite Steps. Lanegan actually makes an appearance on here along with other notable guests such as Ani DiFranco and Nick McCabe, of the Verve." Stream Dynamite Steps via Spin.
*Yuck, Yuck Consequence of Sound reviewed Yuck, saying: "Although there is an inescapable familiarity throughout the album, Yuck is more than a pastiche of indie's greatest legends. What elevates Yuck above the typical nostalgic, lo-fi noise revivalist is how the band defies predictability by shifting styles and directions between, and even within, songs. It's a refreshingly diverse album consisting of a dozen songs as enthralling as those from any of the band's influences. Anyone can recreate a sound, but Yuck succeeds where most bands fail by digging under the surface to capture the spirit and magic that made the music of their beloved idols possible."
*Yuck's video for "Rubber" (NSFW)