So, perhaps you heard that Lady Gaga came to the Grammys encased in an egg. Yes -- an egg. The gesture was somewhat creepy, definitely curious and, of course, attention-getting. But still, we feel that there are so many options for Gaga in the future, in case she wants to show up at more awards shows in style. Which is why we present: ten other things that Lady Gaga could travel in besides an egg.
A gigantic container of Planters Honey Roasted Peanuts.
Delicious and nutritious.
The rocketship Kal-El (a.k.a. Superman) used to get from Krypton to Earth Superman, super pop star -- if the stiletto fits... A super-sized container of Silly Putty
Oscar the Grouch's trash can The curmudgeonly puppet is a dirty, grungy New York survivor -- just like Gaga!
A giant silicon vagina Since the egg-as-birth-metaphor wasn't quite obvious enough, let's just throw all subtlety out the window. A human-sized balloon, a la the one fancied by Wayne Coyne of the Flaming Lips
An actual caterpillar chrysalis Like the laws of nature can hold back Gaga.
Russian nesting dolls The members of Semi Precious Weapons, of course, are the outer dolls, as Gaga takes them everywhere.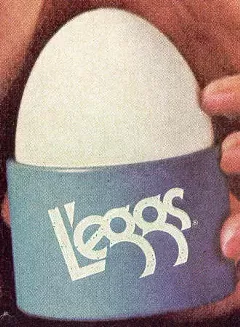 A panty hose egg These were the height of fashion in the '80s -- a decade Gaga loves and honors.
A giant jack-in-the-box The box plays "Bad Romance" -- and she pops out on the ra-ra-rah-ah-ahs.