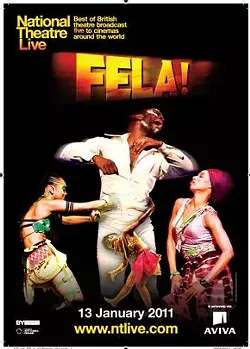 Saturday morning, 11 a.m. at the Tivoli
Get out while you can -- before it starts snowing (again). Sigh. Some shows are here. Others are below. Also, note: Buckcherry at Pop's is sold out, so unless you have tickets -- you are out of luck.
Friday: Firebird 2nd Anniversary Show KC sandblasters the Life and Times were going to headline the near-downtown venue's second birthday bash -- but thanks to the weather, the band is stuck in other cities and can't get to St. Louis. (They will reschedule, however.) No matter! The local bands playing -- Tilts, Dicegrinder and the debut of False Moves -- ensure the night will still be a fine time. 8:30 p.m. $10.
Half Gay, Bikini Acid and Key Grip @ Schlafly Tap Room A local triple bill of epic proportions: Key Grip, destructo-disco kings Half Gay and Bikini Acid, the "Krautrock-influenced, midnight-hued psych-rock" act who will have a cassette demo on hand. 8 p.m. Free. All-ages.
Illphonics @ The Gramophone Congratulate the forward-thinking hip-hop group on its Wakarusa 2011 slot. 9 p.m. 18+ $5 plus a $3 minor surcharge.
LucaBrasi @ Old Rock House Norris Division, the group's latest album, shows it to be "committed to note-perfect, intricately layered musicianship. The barest hint of a backbeat and traces of nicely delayed guitars lend a reggae-like feel to "How Long?" That strain is amplified on the Police-like "Infinite Ceiling," which uses Jerry Jost's processed guitar tones to great effect." With Black Market Peace, the Adoring Heirs. 9 p.m. 18+. $6, plus $2 minor surcharge.
Saturday: Steve Angello @ Europe Nightclub Angello is one-third of the hot DJ/production troupe Swedish House Mafia. 9 p.m. With Rob Lemon, Thomas and Drue. $30 to $40. Fela! @ the Tivoli Theatre This one-shot screening is described by the theater as "a provocative and wholly unique hybrid of dance, theatre and music that explores the world of Afrobeat legend Fela Anikulapo-Kuti. Using his pioneering music (a blend of jazz, funk and African rhythm and harmonies), Fela! reveals Fela Kuti's controversial life as an artist and political activist." 11 a.m. $15 to $20. Tickets here.
Dear Vincent CD Release @ Old Rock House In this week's Homespun review, Christian Schaeffer says that Dear Vincent's new EP, These Boots Will Take Me Far From Here, has "well-mannered and cinematic folk songs" and "its sound has become bigger and bolder." With Lions of Hazelwood, John Donovan and 18andCounting. 9 p.m. 21+ only. $12 (CD included)
Kentucky Knife Fight @ Off Broadway KKF brings its creaky, wintry rock alongside Old Lights, which will be recording in Nashville in early March with David Vandervelde. With the Saps. 9 p.m. 21-plus: $8. Under 21: $11.
Messy Jiverson @ 2720 Cherokee A group whose album, Old Growth and the Wizard's Cloak, is described as "guided by fuzzy analog synths, rich electric pianos and a restless rhythm section. Moreover, there's very little aimless guitar playing -- the songs are almost always led by textured vintage keyboards." With the Floozies. 9 p.m. 18-plus. $7 plus $3 minor surcharge.
Sunday: Punk Appreciation Night 2 @ Fubar Super Bowl? Who needs the Super Bowl? This local punk tour de force features acts such as Gang Control, Scene of Irony, Resoldered, Broken Class and Model Citizen. 5:30 p.m. Free. All-ages.