(New albums are typically released on Tuesdays, i.e., today. What can you spend your hard-earned pennies on this week? Find out below.)
The Civil Wars' Barton Hollow
*The Civil Wars, Barton Hollow Paste gave the album an 8.0 rating: "Barton Hollow, the name of a nonexistent place, is largely polite. It approaches relationship and life dissatisfactions with a subdued presence reminiscent of Robert Plant and Alison Krauss's duets. But the tranquility dissipates as the songs peak, with White and Williams escalating the volumetric power of their playing and singing, taking full control of the songs' directions." Stream some tracks from Barton Hollow here and the full album at Spinner.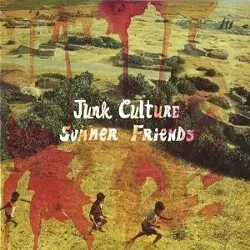 Junk Culture's Summer Friends
*Junk Culture, Summer Friends Fresh Heirs says of the new Illegal Art release: "Illegal Art has already made headlines in 2010 with Girl Talk's newest release, and now the label has another cool project on tap. Junk Culture is prepping its debut EP, Summer Friends, and the title track is available for download after the jump. Noted influences in the track and EP are Caribou, Animal Collective, The Beach Boys, MF Doom and Fennesz. Basically there's a lot going on here."
*The Dirtbombs, Party Store Consequence of Sound gave Party Store 3.5 stars: "Releasing a covers album can be career suicide for some, due to the pressures of stripping apart a classic and making it your own, but Party Store is refreshingly not the case. Here, it seems the premise is not to alter the late '80s techno Mick Collins was listening to as frontman of his old band, The Gories, (one fellow Detroitian Jack White states as a major influence) but to recreate them live, to perpetuate the same mechanically based resonance with heavy bass, distorted guitars, and teetering snares. Even Collins' otherworldly falsetto sounds surprisingly homogeneous, making this the ultimate indulgence in nostalgia for any committed fan of Detroit's underground scene."
The Go! Team's Rolling Blackouts
*The Go! Team, Rolling Blackouts Prefix reviewed the album, saying "Since debuting in 2004 to acclaim with Thunder, Lightning, Strike, noise-rap-funk'ers the Go! Team have spent just as much time as critical darlings as they have fading from the spotlight. It took three years for the sextet to release their sophomore album, 2007's Proof of Youth, and another four for their third, 2011's Rolling Blackouts. But it seems that the four-year gap has led to a slight change in musical direction for the band. If lead single "T.O.R.N.A.D.O." is any indication, the Go! Team remains rambunctious as ever, though their outlook is not as bright as before. Rolling Blackouts might just be the apocalypse's perfect party record."
*The video for "Secretary Song" by The Go! Team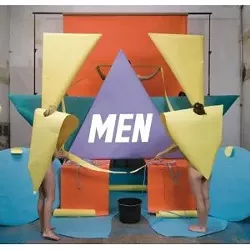 *Men, Talk About Body Prefix reviewed Talk About Body, saying "After years on the live DJ circuit, electropop performance artists MEN -- featuring core members JD Samson (Le Tigre), Michael O'Neill (Ladybug Transistor) and Ginger Brooks Takahashi (LTTR) -- released their debut album, Talk About Body, on IAMSOUND. The band is renowned for its inventive, highly charged live shows, and Talk About Body has MEN translating that radical energy onto record, from the genre-spanning hypnotic chant of opener "Life's Half Price" to first single 'Credit Card Babies,' a '90s synth-pop number cut with a 'Newborn Gay Creation' call to arms."
*The official video for "Off Our Backs" by MEN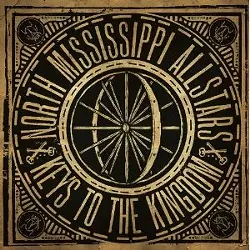 North Mississippi Allstars' Keys to the Kingdom
*North Mississippi Allstars, Keys to the Kingdom No Depression reviewed Kingdom, saying "Bands like the North Mississippi Allstars don't come around every day. They're the type of band who wants no part of the generally accepted rock star mythology of wild parties, harrowing addiction, and horny groupies and instead choose to follow a deeper and more righteous path focused on roots, hard work, and what Gram Parsons referred to as 'cosmic American music.' This is the tradition that Greil Marcus has spent an entire career describing and which very few artists- such as CCR, The Band, the Flying Burrito Brothers, the Grateful Dead, the Allman Brothers, and Johnny Cash- actually become a part of."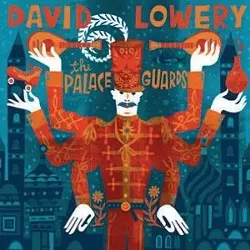 David Lowery's Palace Guards
*David Lowery, The Palace Guards Spin gave Lowery's latest an 8 out of 10: "Camper Van Beethoven and Cracker frontman David Lowery splits the difference between the former's loose eclectic twang and the latter's tight psych-country on his solo debut. Assisted by some Virginia studio pals, Lowery sticks it to celebrity on the acerbic title track and the cock-schlockin' 'Baby, All Those Girls Meant Nothing to Me.' He logs his own love story in the heady aquatic shimmer of "Deep Oblivion" and its sweetly redemptive sequel 'Submarine.' Sincerity trumps sarcasm, especially in his convincing cover of the Belgian band Mint's gloriously morose 'Ah, You Left Me.'"
*The official video for "Raise 'Em Up On Honey" by David Lowery