Kevin Buckley is best known about town for playing in his rock outfit Grace Basement and playing as a solo artist performing traditional Irish folk music. For a time, he worked behind the scenes at Euclid Records, managing their online store, and now he runs his own label, Eastern-Watts Records. We met up with Buckley in his basement recording studio in his Rock Hill home and discussed his love of Beach Boys records and the lustful cover of Ween's Chocolate and Cheese.
Last Collector Standing: When you were an employee at Euclid Records, your main job was to oversee the online store. Do you think an independent record store could survive nowadays without an internet presence? Kevin Buckley: No. The fact that CD sales are so piss poor... It was on the Onion recently that the [new] Cake record was number one on the Billboard charts and it sold [less than] fifty thousand copies. That's number one? Platinum doesn't exist anymore. Those distinctions are gone. People don't buy CDs anymore.
I think Euclid survives because they have a very strong and renowned vinyl store. It's funny, I was just sending out vinyl records - I just put out a 45. I looked up a bunch of stores online because we were going to send off copies to indie record stores. Almost every single site we went to, the first page that you see you can go two ways. You can either go to the online store or their physical store. Everybody is doing it.
As a musician, what have been the advantages for you personally with the new online music culture? I think there are potentially more opportunities for promotion, but it's also made it a lot more difficult because there is so much 'noise' now. Before it was a little more exclusive. You had to work a little harder and be a little better to get up there. With that said, I think there are also a lot of opportunities now with [sites] like YouTube. Everything is so accessible. It's easier to find your audience. I think if somebody puts enough time and effort into that, they will be rewarded.
You can make a record so easily now, too. That just gets into the whole recording studio side. A lot of recording studios are going out of business now because people just do it all at home, but just because you spent a couple grand on recording gear doesn't mean you're going to make anything worth a crap. [Laughs]
When did you first start collecting music? When I first started obtaining disposable income in my high school years, and I had a car. I bought a lot of CDs at CD Reunion up in North County in Village Square. I just ripped through there. I bought a lot of used CDs. I still buy those on occasion. I'm pretty sure Doolittle by the Pixies, and They Might Be Giants CDs [were my first]. I bought Son Volt and Wilco, all that good '90s music. Going back even further I remember one of the first recordings that my parents bought us was the Ghostbusters Soundtrack on vinyl. Awesome, by the way!
I always had vinyl around, but the music I was listening to at that point wasn't really on vinyl. It just wasn't presented that way. I'm sure they released it, but it was probably too expensive for a teenager. I was listening to music in the car so it just didn't make any sense. It wasn't practical.
Once I started getting into older music that wasn't available or [was] maybe harder to get on CD, that's when my collection started to build up. Beach Boys records were some of the first ones that I got into on vinyl, like Surf's Up. I was in college, and that's when I started appreciating what records sounded like. The aesthetic and artwork, I started to get it around then, [like] those Beach Boys records - some of their worst records really, but I bought them anyway. Those post-Pet Sounds records, I loved them, like Smiley Smile. Those were vinyl records. All the Beatles stuff I needed to hear on vinyl before I really got it. John Hartford Aereo-Plain, that's another record that got me into listening to vinyl. My vinyl collection is basically folk music, bluegrass, Irish music, classic rock records and jazz.
Do you have a favorite album cover from your collection? Surf's Up was going to be my [pick], but I love that record so much that I gave it to somebody. That was something where I needed to give somebody something really meaningful, so I gave them my copy of Surf's Up [Laughs].
I've got a few cool ones. [Buckley flips through his records] Dukes of Stratosphear, Psonic Psunspot. That's a cool homage to '60s psychedelic. It's basically XTC.
Of course, that Ween record Chocolate and Cheese, with the woman with the large breasts. That was a very intriguing album cover when you were a teenager.[Laughs] The White Album, because of their choice for artwork. That's probably my favorite Beatles record. I always liked that there was nothing... The artistic direction was pretty cool. It's kind of dark in a weird way. It's almost ominous.
That's interesting because the majority of their catalog is so image-oriented, The White Album was very simplistic in comparison. ...Something's wrong. Something was wrong with the band obviously. They were imploding. Of course, leave it to the Beatles to nail it.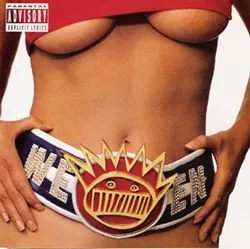 Is there any style of music that is best fit to listen to on vinyl? I think it just depends on how it was recorded. There are certain styles of music that it's more conducive to. Heavier rock music doesn't really do it for me on vinyl. Anything that was recorded with the least amount of digital processing usually sounds best on vinyl. A lot of the Irish recordings I'm sure was probably one mic or two mics and they didn't fuss over it.
For instance, the record that Ian and I did [Kevin Buckley and Ian Walsh Keeping It Reel] we got CDs because nobody would buy a vinyl [copy]. Vinyl is kind of genre-specific. It would be pointless for us to make a vinyl copy because we sell those at gigs. In the folk world people want a CD. They don't care if it's on vinyl. On the other hand, if you're doing original music, rock music really, nobody is going to listen to you now unless you have it on vinyl. It would just fall through the cracks.
Does a rock audience have more of a collector's mentality? In the folk world people are less concerned about the medium than the actual information. What tune is this person playing? Where are they from? Where did they learn this tune? Who wrote this song? It doesn't really matter how they get it. They are more concerned about the music, because the music is traditional. It's all about where did it come from and what is the story behind the song.
With rock music I think it's just wrapped up in its presentation. That's not a bad thing. I like album art and making a cool looking record. That's just part of what it is. It would be pointless just having a song or album with nothing associated with it. Just a collection of audio files is still a little odd. It's not superficial to say, that's just how it is. Rock emerged in a media age so it's inextricable linked.
What's the status with your rock band, Grace Basement? I'm pretty much done with it. I feel like, to my satisfaction, I don't want to do anymore big rock & roll bands. I'm not really writing that type of music anymore. I'm trying to reinvent that side of me - figure out a new style for my original music.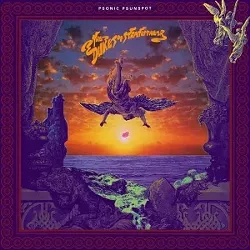 From your personal work, have you released vinyl? I've recorded more vinyl than I've released. I just started a record label with two friends of mine. It's Eastern-Watts Records. Joe Kile's Southern Beauty Queen is the first full-length record we put out. Joe [Kile] actually got me the job at Euclid. Brosby, Kills and Kash, "Lonely Is The Night," is the new 45 we are putting out.
It's a lot more gratifying when [music] does come out on vinyl, because it's gained this stature. It elevates the presentation. That said, I don't romanticize vinyl. I do think it's just a medium. Nowadays, putting out music, I'm kind of pragmatic about it. Whatever works, works. I have more respect for older vinyl.
So do you think collecting vinyl is just a form of generational nostalgia? I do think it's kind of a throwback and [is] nostalgic for a lot of people, but I don't think that's a bad thing. I'm a traditionalist. I write original music and play original music, but I also play traditional music. I wouldn't call being a traditional musician being nostalgic just because I am playing tunes that are a couple hundred years old. It's healthy. It's nice to keep some things alive.