(New albums are typically released on Tuesdays, i.e., today. What can you spend your hard-earned pennies on this week? Find out below.)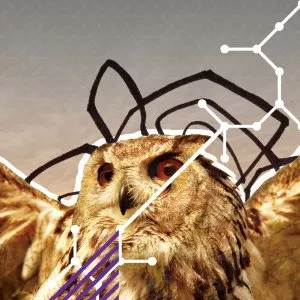 *Chikita Violenta, Tre3s Spin says of Tre3s, "This Mexican quartet's third release suggests a largely untapped indie-rock revenue stream: franchising Broken Social Scene's sound to a variety of North American markets. Producer David Newfeld and guest musicians from that gloriously overstewed Canadian collective reuse nearly every great Scene secret here, from gazillion-ghost vocal overdubs to the ladling of studio chitchat over gradually cohering licks and percussive ticks." Listen to a few tracks from the new record here.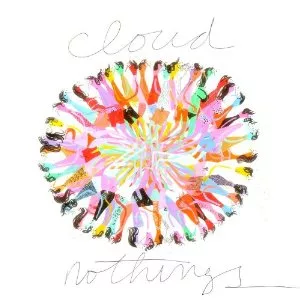 *Cloud Nothings,, Cloud Nothings NME reviewed the "proper" debut, saying "[It} is a fun, frenetic and crisp debut that is more resplendent than his lo-fi scuzz. 'Understand At All' and 'Not Important' burst through the door like gunmen with jittery fingers, as snare drums snap against unhinged guitar hooks akin to the Buzzcocks."
*The bizarre video for "Should Have" by Cloud Nothings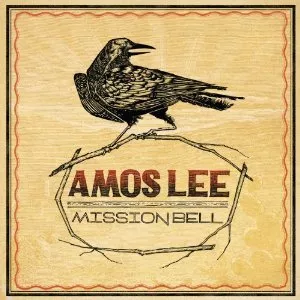 *Amos Lee, Mission Bell American Noise reviewed Lee's latest, saying "On Mission Bell, Amos Lee sounds like the synthesis of the disparate artists so famously brought together across the airwaves on AM radio back in the '70s. He doesn't fit neatly into any category, despite having a clearly defined signature sound. One could label him blue-eyed soul, Americana, pop, singer-songwriter, rock or country and not be entirely incorrect. It's the fusion of these elements that makes Mission Bell a rarity these days, a cohesive album rather than a collection of singles."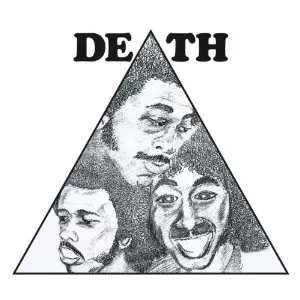 Death's Spiritual, Mental, Physical
*Death, Spiritual, Mental, Physical Spin reviewed Spiritual, Mental, Physical, saying "When Death's 1974 demos, ...For the Whole World to See, were finally excavated in 2009, they proved the missing link between the Stooges' 'No Fun' and Bad Brains' 'Pay to Cum.' ...Dug up from the basement of a defunct Detroit studio, this set of hissy practice tapes varies greatly in quality with the demented trashing of a Beatles melody on 'The Masks' and the snotty sneer of 'Can You Give Me a Thrill???' abutting stoned instrumentals and solo noodling."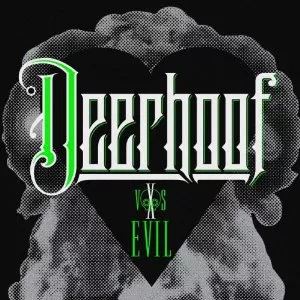 *Deerhoof, Deerhoof Vs. Evil Prefix reviewed Deerhoof's latest, saying, "After making their wonderfully weird sounds under the Kill Rock Stars banner for a decade and a half, Deerhoof has finally decided to pick up camp and move over to the Polyvinyl label with Deerhoof vs. Evil. But longtime fans shouldn't fret over this inspiring any drastic stylistic detours in the band's endearingly quirky sound. The idiosyncratic mix of post punk, post rock, math rock, and prog that's made Deerhoof so, er, en-deer-ing (sorry) for so long is still in effect." You can stream the album via Prefix as well.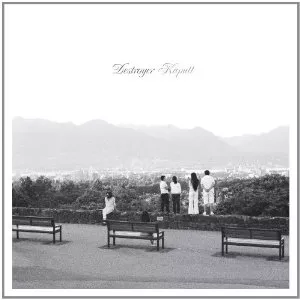 *Destroyer, Kaputt Spin gave Kaputt a 7 out of 10 rating: "Snarl and murmur would seem to be mutually exclusive, but Destroyer's Dan Bejar manages to do both simultaneously. Long on cryptic references (you mean you haven't read Curzio Malaparte's 1944 novel Kaputt?) and Euro-weary mood, the vintage electronic-pop ambience of Destroyer's ninth album recalls the days when MTV emphasized music."
*The Ex, Catch My Shoe Consequence of Sound gave Catch My Shoe four out of five stars: "As a whole, this record bodes well for the future of The Ex (as long as de Boer is comfortable collaborating with Ethiopian saxophonists). It's got hooks and noise, songs to dance to and songs for fighting. The lineup change isn't the cause of this, though; instead, it's just further proof that Moor, Bornefeld, and Hessels were just as important and powerful as Sok in the band's mixture. Sok will be missed, but this record is too good to whine about his leaving."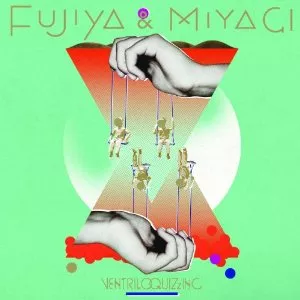 Fujiya & Miyagi's Ventriloquizzing
*Fujiya & Miyagi, Ventriloquizzing The Guardian gave Ventriloquizzing four out of five stars: "Fujiya & Miyagi have cast their fourth LP in the mould of Michael Redgrave's segment of the classic British horror film Dead of Night: ventriloquism as a conduit to the surreal and sinister. Slow-burning funk basslines throb throughout, while singer Dave Best's whispered monotone feels uncomfortably intimate. There's a paced neurosis to Ventriloquizzing, with pill addictions, paranoia and crushing despondency on end track 'Universe,' which has Best lost in the mantra: 'You love the sound of your own voice/ You are not the centre of the universe.'"
*The official video for "Sixteen Shades of Black & Blue"
*Gang of Four, Content NPR's says of Go4: "It's been more than 15 years since Gang of Four released a new album, but Content is as angular and questioning as the band was when schoolmates Jon King (lead vocals) and Andy Gill (guitar) first formed Gang of Four in 1977. Gill's biting bursts of funk and dub helped inspire Franz Ferdinand, Modest Mouse, Red Hot Chili Peppers (Gill produced that band's first album) and R.E.M., and even Kurt Cobain said that Nirvana started as a Gang of Four ripoff. But this isn't a guitar band; it's a band of four where drums, bass and voice all share the same space, and where four thinkers thrive to present a view of the world not found elsewhere." Read the rest of the review and stream Content in full via NPR's First Listen.
The Get Up Kids' There Are Rules
*The Get Up Kids, There Are Rules Consequence of Sound gave Rules three and a half out of five stars: "This album could have been the last gasp of a has-been band, but There Are Rules stands on its own two legs from the first. Beginning with a woman's distorted voice speaking unintelligibly over a synth line, first track 'Tithe' catches your attention immediately. It's still got lead singer Matt Pryor's distinctive voice, but nearly everything else is different: The tempo is quite fast, the vocal line rises and falls in unexpected places, there are off-key twangs every now and again in the background to remind us that this musical world is unstable; the walls could all come down, Inception-style." Stream There Are Rules via Spinner.com.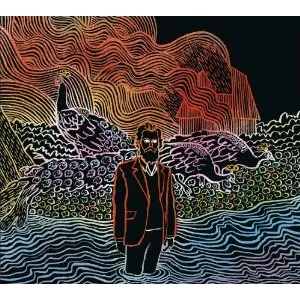 Iron and Wine's Kiss Each Other Clean
*Iron and Wine, Kiss Each Other Clean Spin gave Iron and Wine's latest a nine out of ten: "Kiss delivers plenty of unexpected layers, employed judiciously in service of Beam's usual ruminative ideas about good and evil, love and death: 'Me and Lazarus' dribbles squeaky synths atop his increasingly sure voice before dropping in a tasteful sax. That sax gets decidedly more skronky on 'Big Burned Hand,' which rides a '70s groove into...a DJ scratching? From the guy who made his name whispering?" Stream the album in full here.
*Iron and Wine performing "Godless Brother in Love" from Kiss Each Other Clean
Wanda Jackson's Party Ain't Over
*Wanda Jackson, The Party Ain't Over NPR reviewed the collaborative cover record, saying "The Party Ain't Over, Jackson's first studio album in eight years, features 12 cover songs produced by Jack White. It also showcases a generous smattering of guest artists, including Jackson Smith (Patti Smith's son), Karen Elson (White's wife) and Jack Lawrence (of The Raconteurs and The Greenhornes), among others. Most songs feature between eight and twelve musicians, and the result is a dense but impeccably crafted blanket of sound." Read the rest of the review and stream the record in full via NPR's First Listen.
*Jack White and Wanda Jackson in "Thunder On The Mountain"
*Monotonix, Not Yet Spin gave Not Yet a six out of ten review: "Midway through one of Monotonix's turbulent performances, you might find yourself spritzed by chest-hair sweat and gaping at a drum set perched on top of a ladder. The Israeli threesome's second full-length, though, provides fewer surprises, dutifully thundering through rage-rock history as singer Ami Shalev alternates between growl and yowl to communicate a life-is-short-might-as-well-bash message." Stream the record here.