Sometimes the best reason to collect records is for the unabashed love of the music. Picking up from a short winter hiatus, Last Collector Standing met up with Cliff Hardesty, who, above anything else, is a genuine music lover. He is also the owner of multiple record stores, including CD Reunion in St. Charles and O'Fallon, as well as the rock memorabilia and clothing shop Glad Rags. Sitting down for an interview in his newest business venture, his rock & roll bar Red Fish Blue Fish (which is next door to CD Reunion), we discussed the iconic photo of the Who peeing on the cover of Who's Next and how he once walked in on Ozzy Osbourne barbecuing.
Last Collector Standing: When did you start working at a record store, and how did you end up owning multiple stores? Cliff Hardesty: I used to work at 1380 KGLD, which was an oldies station. Gary "Records" Brown was my boss there. [He] was a St. Louis radio legend. Someone called me up one day and was asking about a record and said, "Have you ever been over to Record Reunion in Hazelwood?" He knew I was from North County. So I went into Record Reunion and started buying records from Dan Keysor. People would always say, "If you got out of radio what would you do?" I would say, "Well, I'd own a record store."
I got fired from my radio station job and then I went to Europe for the summer backpacking. I came back and didn't have a job. I thought, "I'm going to go hit some record stores and see if anybody will hire me." I got hired at Dan's Record Reunion, the first one I went to. I was a big record collector so a couple of people in there kind of recognized me. It helped that I worked at an oldies station, because they knew I knew who the Shirelles were, and [groups] like that.
I started doing that full time. When I first started working for Dan we might have had two dozen CDs in the whole store. It was all vinyl, cassettes and 8-tracks. Then I just started tripping over CDs. They were just growing and growing and growing where we just had stacks of them on the floor. Literally stacks waist high.
I said, "Dan, you know you need to open up another store. You've got so much stuff there's no way you can sell it all here."
I kept bugging him. Finally one day he said, "Look, if you think we need another store then why don't you go on out and start it."
"Really?"
"Yeah. You can be my partner."
"Really?"
He said, "Yeah!" So I started looking around.
You might remember, Tipper Gore started a rating system for records. Tipper Gore apparently impressed a Missouri state legislator that wanted to make a rating system for records. A petition drive got started at KSHE. I noticed that about one out of five people who signed the petition lived in St. Charles County. So I was like, "Dan, we should open up in St. Charles County." There was no used record store there at the time. Streetside wouldn't sell used records because they were still buddy-buddy with the record companies and the record companies didn't like the idea of people selling used recordings.
The record companies never helped us. They would call us and talk about other stores and call them the "real" stores, like we weren't even a real store. We never got any help from the record labels. We were as independent as you could get. We're in St. Charles too. We're not in U. City. We're not in the cool areas. We're as mom and pop as it gets. Anyway, I came out here and found a place in Hawks Nest Plaza, where the rent was really low. I got a loan of fifteen thousand. Dan put the same amount of money in with records, CDs and movies. That was 1991 and now here we are in 2011 still going. This will be our twentieth year.
So you started right when CDs where really taking off? The timing couldn't have been better. CDs started to get really big about '88. By [then] all these people started converting their collections onto CD. For me, it was a goldmine because people were trading their record collections for CDs. Everyone thought CDs sounded better. I thought they were crazy. Records sounded better. I started buying records as much as I could. People thought I was crazy. I was like, "I'll trade you ten records for a CD. No problem!" So my record collection started going crazy by that time.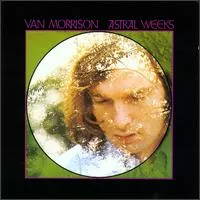 As a storeowner, do you feel that vinyl has come full circle? Yeah. CDs are so easy to get that they are not considered as valuable. A record, you have to take care of it. You have to treat it with respect, and I think it gets people's respect. People will come in with a stack of CDs with literally no cases. They don't care about the packaging. They don't care about anything except the disc, but albums [have] the pictures, the liner notes, and all the fun stuff. I think it's coming full circle, but I don't think vinyl will ever have the sales volume that CDs had in 1994.
I just don't see it happening. They're not convenient. You can't pop a record in the car while your driving. I don't think they'll ever be back to where they were, but there are a lot of people that [vinyl] means a lot to them. One of our biggest customers for records over the last few years has been teenage girls. They like the sound of them.
People just like to collect things too. I know people who still collect stamps. What good is a stamp really? You can't play a stamp. You just look at it. A record you can look at it and you can play it! (Laughs)
What was the first record you ever bought? The Beatles second album. I think it was American release only. In England they put more songs on a side - so an album will have fourteen songs versus in the states it only had ten to twelve songs. In America they had different release because they had extra songs. I believe it was just called The Beatles Second Album and it had songs that didn't fit on Meet The Beatles, which was With The Beatles in England.
How many records do you personally own? About two thousand.
Do you have a favorite record of all time? [Without hesitation] Astral Weeks by Van Morrison. I think Rolling Stone put it in their top ten records of all time [Writer's note: It actually ranked in at number 19 in Rolling Stone's 500 greatest albums of all time in 2003.] I think the music is really emotional. They didn't give it too much thought. The record was recorded over the course of three days. Van Morrison told the musicians what he wanted and let them improvise. I guess everyone was just in the real spirit of it, and it just turned out [to be] a masterpiece.
Do you also have a favorite album cover? Did you notice the corner over there? [Hardesty points to a wall in his bar behind me that is decorated entirely with album covers] Looking on there... I don't know if I should say this but I always liked the Who's Next cover because they all peed on that monument. I had that album when I was fourteen and after Astral Weeks that's got to be in [my] top ten favorite albums. At fourteen, I could relate to that. It looked like me and my friends. They seemed real cool to me putting that on their cover. [Laughs]
I also love the cover to The Who Sell Out with the baked beans. Actually, Roger Daltrey got a really bad cold from that. Those beans are really cold and he's just sitting in them.
You know, if you had to say the greatest album cover of all time, critics and everybody involved, it would have to be Sgt. Peppers, right? With all the people they put on the cover. Marilyn Monroe. Edgar Allen Poe. It definitely stands out. The Beatles have so many memorable album covers.
Do you have a record in your collection that you consider the "gem" of your collection? I've never really been into the highly collectable ones, other than the Beatles 'butcher block' cover. I'd have to say that.
When I would go to Record Reunion, I remember one [time] where I went with the manager of my O'Fallon store, Bill, and they had [the album by] Lucifer's Friend with the song "Spanish Galleon" for fifteen dollars. I had a stack of records that were all three dollars apiece. Bill was like, "You've got to buy this one. It's really rare. You never see this one. "
"How much is it?"
"Fifteen dollars."
"Why would I want to buy that one for fifteen dollars when I got five albums for the same amount of money? I can get five good albums for that one."
It's all about the music really. I bought the record and I still have it, but I love three-dollar records. As a matter of fact, I have Rare Bird, Born Again, and I tease Dan because I have a receipt I saved from 1986. That record goes for 15 to 25 dollars. I have my receipt that says I paid three dollars and fifty cents for it.
What would you say is your area of expertise with record collecting? I would have to say classic rock, but everybody that I know who does this type of thing - that's everyone's specialty really. The kids are starting to get into it. Younger people are starting to buy records. They all love classic rock too, because there is so much out there. Even collectible albums like Lynyrd Skynyrd's Street Survivors, with the fire. They printed up probably four or five hundred thousand copies of that record. Even though it's collectable, there are so many made. There are so many albums where they made hundreds of thousands of copies, even millions of copies. There are a lot of classic rock records floating around, and they're cheap.
You also own Glad Rags, a clothing and memorabilia store, and have toured selling merchandise as a vendor with Lollapalooza and Ozzfest. What's been you're favorite experience on the road? One day I was walking around backstage to get something to eat and Ozzy was backstage barbecuing. How weird is that to see Ozzy Osbourne barbecuing? I just walked back and said, "Hi, Ozz." He said [in mumbled voice], "Ah!"
If a young kid came into your shop and all he's ever listen to is music off his computer, what advise would you give him to listen to records? I think with records there is a certain quality that they have that's more real. CD sounds good, but with vinyl you are actually getting the real sound wave. You don't even need amplification. You put a needle to a record and hold your ear to it you can hear the record play. If they really love music, they should listen to vinyl because they'll get a more accurate reproduction of the real sound. They can start with Who's Next. That's a perfect one for a fourteen year old!