(New albums are typically released on Tuesdays, i.e., today. What can you spend your hard-earned pennies on this week? Find out below.)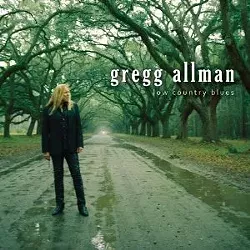 Gregg Allman returns with Low Country Blues.
*Gregg Allman, Low Country Blues NPR said of Allman's new record, "[It] gets Allman back to the roots he and brother Duane shared as they set out from Macon, Ga., on the unpredictable adventure that became the Allman Brothers Band. This stripped-down collection of covers (and one Allman original) was produced by T-Bone Burnett, who seems to possess an inexhaustible appetite for interesting settings that push established musicians past their comfort zones." Read the rest of that write-up and listen to the record in full via NPR's First Listen.
*Braids, Native Speaker Spin gave Braids' new record an 8 out 10 review, saying "It's fitting that burbling -- either of a brook or of a bong -- opens this Canadian quartet's debut, which pairs glimmering, pastoral post-rock with foul-mouthed lyrics chirped unfiltered from the psyche of singer Katie Lee. 'Glass Deers,' for example, weaves a gossamer fabric of waterfalling pianos and lullaby guitar lines for eight minutes while she coos about thigh-slapping and elongates the syllables 'I'm fucked up' into a sing-along trill." Stream the album in its entirety via Myspace music and catch the band on February 1 at the Old Rock House.
The Decemberists' the King Is Dead
*The Decemberists, The King Is Dead NPR reviewed the Decemberists' latest, saying "On The King Is Dead, Meloy prepares listeners for change in his opening line: "Here we come to a turning of the season." It not only signals different lyrical themes, but also provides an introduction to a new musical lightness for The Decemberists. The new record opts to tame the band's indulgences, and also reroutes its musical focus: Instead of pointing solely to the British folk that has long inspired him, Meloy digs deep into the American roots-music lexicon, even merging the two in the sea shanty/mining tune 'Rox in the Box.'" Read the rest of that write-up and listen to the new album in its entirety via NPR's First Listen.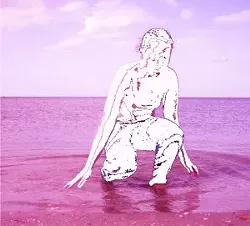 *Lady Lazarus, Mantic One review said of Lady Lazarus' latest effort, "With music that is classified as 'experimental' and 'minimalist,' Lady Lazarus has garnered comparisons with such lo-fi artists as Daniel Johnston. The comparison is apt, but unlike Johnston, Lady Lazarus does more than simply write lovely songs. She delivers her musical gems in a beautiful package of warm and impassioned vocals and piano playing that, though faltering at times, is as expressive and emotive as far more experienced artists." Read the rest of the review here. Stream the full album here via bandcamp.
*The official video for "Sick Child."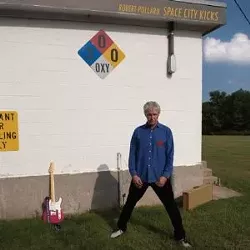 Robert Pollard's Space City Kicks.
*Robert Pollard, Space City Kicks Spin said of Pollard's latest, "Defying logic, the famously productive Robert Pollard is getting even more prolific with age. One of five Pollard-related releases slated over a ten-month stretch (plus a Guided by Voices reunion tour), Space City Kicks offers a hodgepodge of brilliant guitar pop and annoying, unfinished throwaways, but this time the former ('I Wanna Be Your Man in the Moon') easily overshadows the latter ('Children Ships'). Now, it would only be fair if Pollard revealed the location of the fountain of youth he's been frequenting."
Shilpa Ray and Her Happy Hookers' Teenage and Torture
*Shilpa Ray and Her Happy Hookers, Teenage and Torture Spin reviewed Ray's second record, saying "Is Shilpa Ray crazy? You may wonder after the spine-tingling Teenage and Torture, in which she shrieks and sneers stream-of-consciousness lyrics while playing harmonium. Her deranged aura aside, the second full-length from this New York group is a brainy and brawny hybrid, unleashing barbed commentary on consumer culture ('Stick It to the Woman') and female beauty ('Venus Shaver') with storming, bare-bones rock'n'roll powered by John Adamski's brutal drumming. Check out 'Liquidation Sale' for a satisfying blast of primal-scream therapy."
*The official video for "Heaven in Stereo" from Teenage and Torture
*Smith Westerns, Dye It Blonde Consequence of Sound wrote-up the Smith Westerns' latest, saying " They're four young guys playing around with chunks and pieces of everything they've been exposed to their whole lives, making a pastiche of things without settling on one -- while still sounding as if they have. They've cleaned up their music with loads of sugar sweet space for tunes to grow in and made the newer, grimier aspects of their music all that more powerful." Stream the album in full via NPR's First Listen.
Social Distortion is back with Hard Times and Nursery Rhymes.
*Social Distortion, Hard Times And Nursery Rhymes Spin reviewed Nursery Rhymes, saying "Social D's trademark brew of punk, country, and Stonesy blues raunch feels weirdly, surprisingly fresh on Hard Times and Nursery Rhymes. The rousing 'California (Hustle and Flow),' a shameless retread of 'Tumbling Dice' complete with gospel-chick backing singers, casts Ness in the survivor's role, recalling when he 'went too fast with the rhythm and booze' as he ponders the similar excesses of a younger generation, a theme revisited elsewhere. And while the torrid 'Machine Gun Blues' overdoses on 1930s gangster clichés, the obvious pleasure Ness takes in his tough-guy performance is hard to resist." Stream the album in full here.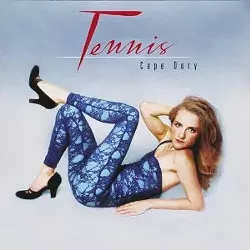 *Tennis, Cape Dory Spin reviewed Cape Dory, saying "The Mile High City isn't the first place you look for sweetly fuzzed beach pop. But with a handful of vinyl- and cassette-only tracks last year, Denver's Alaina Moore and Patrick Riley proved to be masterfully quick students of the genre. Though titled after the husband-and-wife duo's well-traveled sailboat, their debut cruises along due to its swaying girl-group songcraft, with Moore as the elegantly serenading siren. Cape Dory establishes an enviable fantasy: two lovers happily adrift. Where Best Coast is too cool for school, Tennis seem (almost) too good to be true."
*The official video for Tennis' "Cape Dory."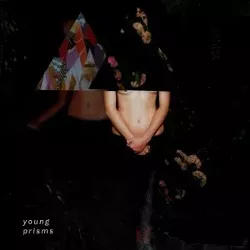 Young Prisms' Friends For Now.
*Young Prisms, Friends For Now PopWreckoning reviewed Friends For Now, saying "This album came to my attention very late at night, in the last remaining hours of winter freedom between quarters at my University, and it couldn't have been the better soundtrack to the occasion. Music that my elders may sometimes call "noise," Young Prisms sound like My Bloody Valentine and Sonic Youth got together on a sunny day and took some acid. It's very post-post-post-rock, almost like the falling action of the Animal Collective-esque climax, if post-rock was described in dramatic structure.'" The band's at the Firebird on January 28.