(New albums are typically released on Tuesdays, i.e., today. What can you spend your hard-earned pennies on this week? Find out below.)
*Avant, The Letter The Urban Music Scene review says of Avant's latest album, "The Letter is a solid effort. There may not be anything that a new audience will grasp from this album that they would not grasp from Avant's earlier efforts, but dedicated fans will be more than impressed with this consistent set. It is a shame that Avant does not 'receive more love' given his vocal talents. Regardless, Avant keeps alive a breed of R&B singers who are preeminent 'lover men' regardless of how the album sells stack up."
*The official video for "Kiss Goodbye" by Avant
David Banner & 9th Wonder's Death of a Pop Star
*David Banner & 9th Wonder, Death Of A Pop Star Prefix says of the new record, "Unless I have missed something in my research, Death of a Pop Star marks the first time these two Southern hip-hoppers have joined forces. It's not entirely surprising, though, even if they were relatively close in proximity. For years, Mississippi MC (and sometimes producer) David Banner and North Carolina producer (and sometimes rapper) 9th Wonder operated on opposite ends of the spectrum. Banner, though he injected social consciousness into some tracks, was more of a boisterous upstart while 9th's previous work was rooted in traditional boom-bap working with Little Brother and Buckshot. So far, though, it sounds like Death of a Pop Star is an amalgam of both the rapper and producer's previous work, just kicked up to a headier and heavier level."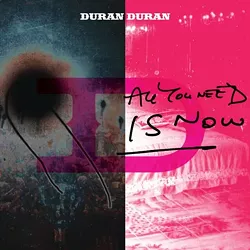 Duran Duran's All You Need Is Now
*Duran Duran, All You Need Is Now The Orlando Weekly reviews Duran Duran's latest, saying "It would be wrong to give Ronson too much credit for the authenticity and audacity of this very-Duran Duran experience. Likewise, it would be wrong not to recognize his deftness at time travel as witnessed in his coddling of a crumbling Amy Winehouse over pumped-up classic soul or on the temporal triptiks of his own "solo" output... But the real revelation within the nine tracks presented here is that this gaggle of fiftysomething heartthrobs is still more than capable of accessing the allure and mystery that made their initial output so inescapable. It seems all they really needed was somebody to tell them that."
*Duran Duran and friends discuss the making of All You Need Is Now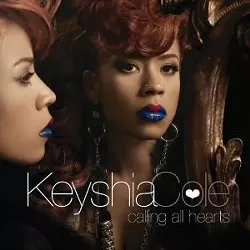 Keyshia Cole's Calling All Hearts
*Keyshia Cole, Calling All Hearts Prefix reviewed Hearts, saying "And Calling All Hearts finds her again working with producers from all of her previous albums, perhaps showing this serves as a collection of her past and present sounds. On here, Cole is backed by music from the Runners, Kanye West, Missy Elliott, and Krucial Keyz, among others, while vocal guests include Nicki Minaj, Faith Evans, and Timbaland." Stream Calling All Hearts via Myspace.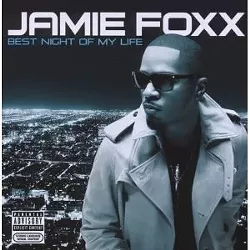 Jamie Foxx's Best Night Of My Life
*Jamie Foxx, Best Night Of My Life Soul Culture reviewed Life, saying "There are features galore on this album. 'Winner' includes a disappointing Justin Timberlake verse and an average T.I. rap, underneath which there is a nice beat switch. 'Freak' features Rico Love and has a very Daft Punk inspired lead synth line, with the additional chorus synths adding to the likeliness. 'Yep Dat's Me' features Ludacris and Soulja Boy, both of whom add nothing to a party track that is one less for the clubs and more for a house party that about 3 people turn up to." Stream the album via Myspace Music. *The official video for "Fall For Your Type" by Jamie Foxx
Ghostface Killah's Apollo Kids
*Ghostface KIllah, The Apollo Kids The A.V. Club reviewed Kids, saying "At its best, Ghostface's music is about raw, visceral emotion and unfiltered rage; he doesn't sound truly engaged unless he appears to be on the verge of a stress-fueled heart attack, as he does throughout Apollo Kids. The guest roster is predictably dominated by Wu-Tang Clan members and affiliates, but Black Thought makes the strongest impression with an explosive blast of Philly-style hood sociology and street-corner history on the stellar back-in-the-day joint 'In Tha Park.'" Stream Apollo Kids here.
Keri Hilson's No Boys Allowed
*Keri Hilson, No Boys Allowed Stream No Boys Allowed via Myspace Music.