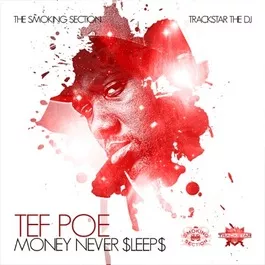 (For a list of the RFT's top full-length albums of 2010, go here.) Singles and EPs have historically served invaluable purposes. For new bands, they can be the best method to come out swinging with their best songs. For established acts, they provide a low-pressure way to showcase new material, try out remixes, or clear the vaults of demos and alternate takes. These ten releases are prime examples of short, powerful listening experiences. In alphabetical order:
The Dive Poets The Good & the Light EP (self-released) With each release, the Dive Poets refines its style of big-hearted, heartland rock & roll. Each song shows a different facet of the Dive Poets' marriage of modestly rocking Americana and sad-eyed barroom weepers. -Christian Schaeffer Homespun Review
The Dive Poets, "Waiting Around to Die"
Fattback EEE PEE (self-released) On these five songs, the group streamlined its raw and playful Southern-rock style without sacrificing its endearing weirdness. Last year's quite fine Canary was a stylistic tour through the band's bizarre fixations, and even across five songs, Fattback lets its freak flag fly a few times. -Christian Schaeffer Homespun Review Glass Teeth "Rig" / "Jacob Saved Them All" 7" (self-released) Proud winners of the "Best Experimental Artist/Band" award in this year's 2010 RFT Music Awards, Glass Teeth's latest release does not disappoint. Jeff Robtoy's ragged vocals recall such notorious, Drano-gargling shouters as John Brannon (Easy Action) and Patrick Stickles (Titus Andronicus), while Mark Early's staccato keyboards suggest an odd Screamers/Jesus Lizard jam session. It doesn't sound like it should work, but it does. -Mike Appelstein
Jon Hardy & The Public A Hard Year (self-released) The quintet's new EP has all the pieces in place: Perfectly reverbed guitars, a soulful, bouncy low-end and scene-setting organ chords all frame Hardy's wonderful, undiminished voice. -Christian Schaeffer Homespun Review
Magic City, "Don't Lie To Me"
Magic City Animal EP (self-released) On their debut EP, this newish band has captured all the exquisite seediness of its live show. These songs are propelled by bluesy (but never cliched) tones, and drunken lounge-lizard vocals that fall somewhere between Nick Cave and Jeffrey Lee Pierce. For late-night listening after many, many cheap drinks. -Mike Appelstein Magnolia Summer, "At Least For Now"
Magnolia Summer The Current Moves EP The Slip That Leads Into the Fall EP (Undertow) Sixteen months after the release of the band's strongest LP, Lines From the Frame, this band presented a pair of digital EPs. These songs are just more reminders that Magnolia Summer's table scraps are as satisfying as many bands' main courses. -Christian Schaeffer Homespun Review
Sleepy Kitty, "Dykula" and "NYC Really Has It All"
Sleepy Kitty What I Learned This Summer EP (self-released) Sleepy Kitty's debut EP is less than nine minutes long, but it offers a tantalizing, varied view of the band's abilities. Singer Paige Brubeck refers to Sleepy Kitty's music as "choir nerd discovers Sonic Youth," an apt description given the attention paid to classical harmony as well as dizzying, experimental noise-rock. -Christian Schaeffer Feature Profile
Tef Poe Money Never Sleeps (self-released) Tef Poe is a little schizophrenic on his new record. That's a good thing. Among his multiple personalities (self-diagnosed in metaphors and similies) are "the backpacker version of Yo Gotti," Michael Jordan with a Scottie Pippen trigger finger, and "the rap version of Richard Pryor." The latter, of course, is because he's on fire. -- Keegan Hamilton Blogpost
Tilts, "Give Me Some of Your Loving"
Tilts Cassingle EP (self-released) Fronted by ex-Riddle of Steel frontman Andrew Elstner and bolstered by a few ex-members of Shame Club, the band plays ballsy riff-rock that sounded as good now as when T. Rex did it. But instead of melting your face with high-necked guitar fireworks (a hallmark of the band's past groups), Tilts would rather rock your ass with a thrusting groove. -Christian Schaeffer Homespun Review
Union Electric self-titled 7" (self-released) "My Bloody Haggard" doesn't begin to describe the combination of singer/guitarist/banjoist Tim Rakel's deep prairie drawl and the band's loud, propulsive and sometimes droney electric sound. This is a kind of folk-rock the Byrds never could've imagined. And in its unpretentious experimentalism, the record thrums with the working-class avant-garde energy that St. Louis seems to inspire. -Jason Toon Feature Profile