(New albums are typically released on Tuesdays, i.e., today. What can you spend your hard-earned pennies on this week? Find out below.)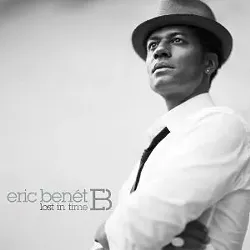 Eric Benet's Lost in Time
*Eric Benet, Lost In Time Soultracks.com reviewed Lost in Time, saying "Now, over a decade into his solo career and nearly a decade removed from Hallegate, Mr. Benet's fifth effort, Lost In Time, feels just as well-crafted as its predecessor, giving his faithful following exactly what they expect---lush, love-struck ballads and mid tempos featuring twists of sophistication and sensuality."
*The official video for "Sometimes I Cry" by Eric Benet
Black Eyed Peas' Beginning
*Black Eyed Peas, The Beginning The Black Eyed Peas' latest release was listed as one of Oprah's "favorite things." The Washington Post reviewed The Beginning, saying "It's shamelessly, painfully catchy neo-futurist party pop. It grates as often as it entertains, but it does entertain, never missing an opportunity to bludgeon where it might caress."
*El Debarge, Second Chance Soultracks.com reviewed Ek Debarge's comeback record, saying "Second Chance, El Debarge's fifth studio album, garners up a strong staff of seasoned and newcomer songwriters/producers with Ron Fair, the Avila Brothers, Mike City, Michael Angelo, Mischke, and Jimmy Jam & Terry Lewis. And the slate of songs given to him, with DeBarge co-writing much of the playlist, is just as impressive. The Faith Evans-supported 'Lay With You' is layered with a creamy melody, nostalgic '90's contemporary soul and a definite return to the sexy midtempo suites harnessed tightly on the DeBarge catalog. Ne-Yo balladry surrounds 'Feels Like Heaven,' 'Joyful' indulges in Phyllis Hyman harmonics and 'Close to You,' containing DeBarge's signature falsetto swoops and sultry strings, puts the spotlight on dancefloor romance. And then there's the lovely flashback to DeBarge's songcraft on tracks like 'Serenade,' which uses 'I Like It' features."
*The official video for "Lay With You" featuring Faith Evans
*Fefe Dobson, Joy Listen to some tracks from Joy via Myspace Music. *Flo Rida, Only One Flo (Part 1) The Rolling Stone review says of Flo's new record, "Flo Rida hit it big by borrowing hooks from euphoric old Eurocheese songs by Eiffel 65 and Dead or Alive. So it's no shock that the first single from the rapper's third album is a hands-in-the-air collaboration with French house producer David Guetta called 'Club Can't Handle Me.' Only One Flo embraces the electro pulse of international clubland, with hedonistic lyrics to match. But although Ludacris and Gucci Mane inject momentary charisma, Flo Rida mostly flows as anonymously as any dance diva."
*The official video for "Club Can't Handle Me" by Flo Rida featuring David Guetta
*Ron Isley, Mr I Soultracks.com said of Isley's solo record, "His enviable longevity and remarkable resume aside, consider his connections to the new school generation, thanks to the exhaustively-sampled Isley Brothers catalog and collaborations with R. Kelly that created an enduring alter ego, the powerful and pimptastic Mr. Biggs (see 'Down Low,' 'Contagious,' 'Friend of Mine [Remix]'). He's not exactly shrugging back into that persona for his first-ever solo-release, Mr. I, but the Cincinnati, OH native does combine his classic approach---equal parts sweetness and swagger--- with a cool and contemporary twist that, more often than not, delights rather than disappoints."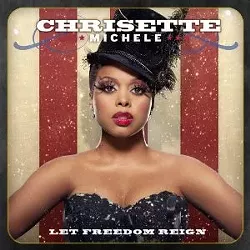 Chrisette Michele's Let Freedom Reign
*Chrisette Michele, Let Freedom Reign Entertainment Weekly gave Reign a B+, saying "Self-confidence is a recurring theme on Let Freedom Reign, the singer's follow-up to chart-topper Epiphany. 'I'm a star,' Michele announces on one track, only to add, 'I'm a beautiful queen,' 'I'm so cool' and 'I'm still a winner' on three other tunes. We don't blame her. Her assured performances on 
 this disc -- whose crisp, understated backdrops leave her timelessly sleek voice with room to shine -- give her plenty to be proud of." Stream Let Freedom Reign in its entirety via Myspace.
*Miguel, All I Want Is You Listen to a couple of tracks from All I Want is You via Myspace Music.
*The official video for "All I Want Is You" by Miguel featuring J. Cole *Slim Thug, The Thug Show
Soulja Boy's The DeAndre Way
*Soulja Boy, The DeAndre Way Slant Magazine reviewed Way, saying "[it] feels like a spiritual partner to Kanye West's My Beautiful Dark Twisted Fantasy, but also its opposite, decidedly matter-of-fact about hollowness where Kanye's is grandly and brilliantly neurotic. That album is packed with guest appearances, most notably the 11-singer pileup on 'All of the Lights,' which has the audacity to blend some of the world's most famous voices down into mush. This one has only four guest stars, most of them names smaller than Soulja Boy's. The only exception is 50 Cent, himself a friend to the disenfranchised and the outsider, who shows up on "Mean Mug." The two trade verses over a glittering backdrop, the jester and the thug, each offering their own style of response toward some imagined enemy. It's another reminder of the infinite possibilities for self-aggrandizement, and just how much room hip-hop has for a multitude of voices."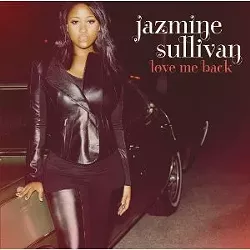 Jazmine Sullivan's Love Me Back
*Jazmine Sullivan, Love Me Back The Guardian reviewed Love Me Back, saying "Whilst most of her R&B contemporaries resort to histrionics in order to display emotion, Sullivan's vocals sound lived-in, cracking and fraying on the stately '10 Seconds' and deftly wrapping themselves around the beat on the sample-heavy, Missy Elliott-produced 'Holding You Down.' Elsewhere, Ne-Yo duets on the bitter break-up tale 'U Get On My Nerves,' and Prince is paid homage to on the sleek, sexy 'Don't Make Me Wait.' There are times when the album relies too much on vintage soul staples, with songs like Stuttering coming across as pastiche, but then the strident beat of 'Love You Long Time' and the Elliott-produced dancehall-influenced closer 'Luv Back' remind you of how versatile that voice can be."
*The official video for "Holding You Down (Goin' In Circles)" by Jazmine Sullivan