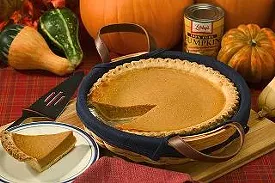 It's the biggest bar night of the year. Go big -- or go home. (Or, you know, just stay home.) More music here. Have a great holiday!
Wednesday Tight Pants Syndrome @ Mangia Dubbed the "First Annual Night Before Thanksgiving Rock Pantstacular," this show features the power-pop stylings of (you guessed it) Tight Pants Syndrome and the debut of Bryan Hoskins' Mayday Radio. 10 p.m. Free.
Goodtime Engineers CD Release @ Firebird Funkyjazzy rockers Goodtime Engineers are releasing their debut album, Patience of the Saints; you can order that here at the band's website. With Wild Tiger, The Highway Companion, SugarGlider. 9 p.m. $5.
Thursday Magic City @ Mangia Big plus about a big Thanksgiving dinner? You're able to soak up more booze. Head to Mangia and let smart local rockers Magic City entertain, enthrall and en-drunk. 10 p.m. Free.
Bad Speler, Safety Words @ Firebird Darren Keen, the man also known as The Show Is the Rainbow, returns with a new name (but same ol' shenanigans); download a new Bad Speler mix at Illegal Art. Video-game-music geniuses Safety Words, Sheep In Wolf (ex-Exercise) and Learning Lab open. 9 p.m. $8.
Friday *Fresh Paint II: Black Friday @ 2720 Cherokee/Art D So many artists and musicians are contributing to Fresh Paint II, naming 'em all is a challenge. A sampling: Bands performing include Illphonics, So Many Dynamos and Hawthorne Headhunters (which features Black Spade); DJs include Reminise, KaseOne and Luxxter. Video art is being contributed by Ryan Powell, while them., Black Spade and [email protected] are adding live art. Whew! 8 p.m. $5 suggested donation. Facebook event info here. Mathias CD Release @ Firebird Mathias from Earthworms releases his solo debut, Devils, Pirates & Rebels. Red Zero, Steddy P, DJ Mahf open. 9:30 p.m. $7 to $10.
*Bootleg Beats @ Thaxton Speakeasy, Jade Lounge Local dance/electronic music. More info here about the Electrolouis-associated event. $15-$20. 9 p.m.
Saturday Pretty Little Empire CD Release @ Firebird Christian Schaeffer reviews PLE's second album, Reasons and Rooms, right here; he notes, the album "benefits from better production, sweeter harmonies and varied song styles, but it doesn't lose that simmering penchant for modest but effective upheaval." With Art Majors, Bo And The Locomotive. 9 p.m. $8.
2 Keys Reunion @ El Lenador A historic part of St. Louis punk history reconvenes. Rob Ruzicka explains the history then and now. $8. 8 p.m.
Sunday Every Time I Die @ Fubar Interview with ETID frontman Keith Buckley, right on tap. The metalcore vets are still supporting 2009's New Junk Aesthetic. 6 p.m. $15.