(New releases come out on Monday this week. What can you spend your hard-earned pennies on? Find out below.)
The Alchemist and Oh No join forces as Gangrene
*Gangrene, Gutter Water Gangrene is a collaboration between the Alchemist and Oh No. Pitchfork gave Gangrene a 6.7, saying "the rapping on Gutter Water is almost beside the point. Oh and Alc are producers first, and Gutter Water would work nearly as well as an instrumental album. And together, they've created a messy, impressive pile-up of half-broken piano loops and dense, clattery drum programming. It's a hazy, stoned piece of work, an expansive extended head-nod, everything it sets out to be."
*The official video for "Not High Enough" by Gangrene
Lloyd Banks' Hunger For More 2
*Lloyd Banks, H.F.M.2 (Hunger For More 2) Stream H.F.M.2 in its entirety via Myspace Music.
*Kevin Eubanks, Zen Food Soultracks.com reviewed the former Tonight Show music director's new album, saying "Eubanks' latest recording, Zen Food, serves as something of a way for the guitarist to introduce (or reintroduce) himself to the music buying public. Zen Food showcases aspects of Eubanks' musical personality that Tonight Show viewers only heard in snippets. Eubanks is a serious jazz guitarist who brings creativity, diversity in pace, and an ability to fuse jazz with other genres that is so key in modern jazz guitar."
*Ke$ha, Cannibal Ke$ha will be stopping at the Pageant in February -- and the show is already sold out. Need to get ready fr the show, or console yourself after not getting tickets? Stream Cannibal in its entirety here.
*Killing Joke, Absolute Dissent BBC Music reviewed Absolute Dissent, "[Jaz] Coleman especially has never sounded in better form. His voice is an organic monument of terror on the strident Depth Charge, yet sedate and touching on an elegiac The Raven King. Youth, an avowed studio experimenter, has introduced the band to Auto-Tune, which is befitting given their earlier experiments with disco, house and techno. They easily manage to step out from the long shadow cast by their own first two albums on this close-to-genius release. And even though there is a hint of the 1980s (Here Comes the Singularity) here and a touch of Pssyche (Fresh Fever from the Skies) there, this is KJ at their distressingly original best." Stream "In Excelsis" from the new album via Myspace.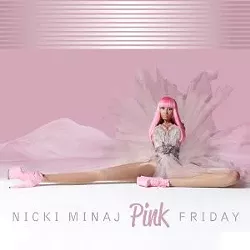 Nicki Minaj's Pink Friday
*Nicki Minaj, Pink Friday The Observer reviewed Minaj's debut, saying "Pink Friday can't decide whether Minaj is a rapper or just another pop artist. Slushy singles like 'Your Love' hinted that the New York rapper might have become a bowdlerised shadow of her former self. But although she looks like a cartoon, she can still - occasionally - rap like a stevedore with Tourette's. 'Roman's Revenge' finds her going foul mouth to mouth with Eminem and coming out even." Stream Pink Friday in its entirety here. *My Chemical Romance, Danger Days: The True Lives Of The Fabulous Killjoys Stream some tracks from Danger Days via Myspace music.
*The official video for "Sing" by My Chemical Romance
*Ne-Yo, Libra Scale Libra Scale is a concept album with a super-elaborate backstory (explained here). Stream Libra Scale in its entirety via Myspace Music.
*Robyn, Body Talk Body Talk includes tracks from Body Talk Pt. 1 and Body Talk Pt. 2, as well as some new songs. Listen to several tracks from Body Talk via Myspace Music.
*The official video for Robyn's "Hang With Me"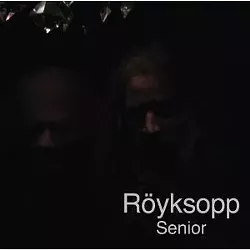 *Royksopp, Senior Stream Senior in its entirety here.
*Kanye West, My Beautiful Dark Twisted Fantasy Rolling Stone reviewed Fantasy, saying "When Kanye West sings about 'jerk-offs that'll never take work off,' you'd best believe he means himself. Being crazy is this guy's job, and judging from the sound of his music, business is booming. My Beautiful Dark Twisted Fantasy is his most maniacally inspired music yet, coasting on heroic levels of dementia, pimping on top of Mount Olympus. Yeezy goes for the grandeur of stadium rock, the all-devouring sonics of hip-hop, the erotic gloss of disco, and he goes for all of it, all the time. Nobody halfway sane could have made this album."
*The official full-length video for "Runaway"