(New albums are typically released on Tuesdays, i.e., today. What can you spend your hard-earned pennies on this week? Find out below.)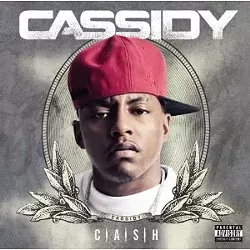 *Cassidy, C.A.S.H. The once gold-certified rapper returns with a new studio album. Stream the C.A.S.H. in full here.
*Crushed Stars, Convalescing In Braille PegasusNews reviewed Braille, saying, "Todd Gautreau, who's based in Frisco, is the mastermind behind this quiet yet powerful band that has created ripples all over the country. His newest work, Convalescing in Braille (heavy, right?), steps up to the plate with its head held high, ready to prove itself."
*Lee DeWyze, Live It Up Lee Dewyze, winner of the ninth season of American Idol, releases his new album today. Listen to "Sweet Serendipity," the first single from Live It Up, via DeWyze's Myspace page. Entertainment Weekly's reviewer was unimpressed, giving the album a "C" and noting, "Only one song here, 'Me and My Jealousy,' truly showcases the coolly disaffected potential rock star who won what's widely regarded as the weakest-ever season of American Idol." Interesting note: according to Live It Up's Wikipedia page, Dewyze and Kelly Clarkson are the only two Idol winners to have writing credit for their first singles.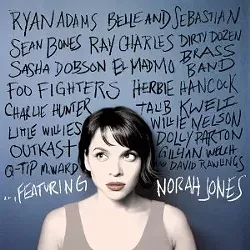 *Norah Jones, ...Featuring Norah Jones Soultracks.com reviewed ...Featuring, saying "While Jones has been considered a light jazz artist (a la Diana Krall) by many, she has spent her career unfaithful to that label, moving from jazz to folk to alternative rock and especially to country -- and unusual hybrids of those styles. And ...Featuring has them all, sometimes sequenced in relatively cohesive bunches, but on the whole with wild swings that make it difficult to comprehend this is one artist and one album." This point is illustrated on the album cover, where the eclectic list of contributing artists is scrawled above Jones' head - Foo Fighters, Willie Nelson, Outkast, Herbie Hancock, Q-Tip, Ryan Adams, Belle & Sebastian, to name a few.
*Kid Rock, Born Free Listen to the single "Born Free" at Kidrock.com.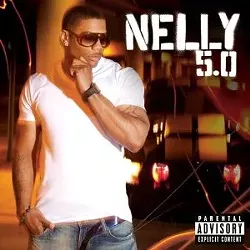 *Nelly, 5.0 Nelly's had a busy year - hosting a radio show, playing a secret show at Blueberry Hill following the dedication of his star on the Walk of Fame, performing at the Mobo awards (see video below) and being caught in the middle of the Branson controversy. Add "releasing a new album" to that list. The new record, titled 5.0, features a lot of big names - Plies, DJ Khaled, Kelly Rowland, Yo Gotti, Chris Brown, T.I., T-Pain, Akon, to name a few. Stream the album at Nelly.net.
*Nelly performing "Just A Dream" from 5.0 at the 2010 Mobo Awards.
*The Pipettes, Earth Vs. The Pipettes Popmatters.com reviewed Earth Vs. The Pipettes, saying "As for the Pipettes, as said, some of the songs here are charming enough. "From Today" has the surface sheen of an enjoyable disco mockup, despite a confusing mix and structure that threatens to sink it before its third act, and 'Ain't No Talkin' has the kind of catchy guitars the album could use much more of. Yet there are also failed experiments like 'History' and its cheesy analog 8-bits and melted twinkles, and the Eurotrash rehash of 'Need a Little Time.' At times, the melding of '50s space/sci-fi themes with the disco and '80s-pop touchstones make for uncomfortable bedfellows. In the end, Earth Vs. the Pipettes is more than a transitional album, it's an identity crisis."
*The official video for "Call Me" from Earth Vs. The Pipettes
Rihanna, Loud CultureBully reviewed the album, saying "When taking Loud in as a whole--despite its failure to come together as a full-bodied recording from start to end--the album still showcases Rihanna's dexterity to comfortably move between slow ballads, club bangers and odd musical excursions. Ultimately though, even as she settles into her own skin with these songs, Loud doesn't come together like an album that fully makes the most of the singer's talents. The irregular production and curiously dull lyrics cannot be overlooked here. Perhaps with a stronger base to work from, Loud might be a better platform for Rihanna to launch the next phase of her career. Instead, it's just an adequate album that continues to spark one's curiosity of what classics might still be to come as the vocalist continues to blossom as an artist." Stream Loud in full via Rihanna's official site.
*The official video for "Only Girl (In the World)" by Rihanna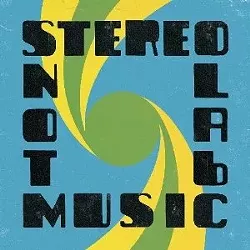 Stereolab, Not Music NPR said of Stereolab in its review of Not Music, "Where many bands constantly change their identity to shake up their sound, it's reassuring that Stereolab's longevity comes from its devotion to subtle experimentation, meticulous tinkering and gentle refinement, all while continuing to sound like itself." Stream Not Music in full and read the rest of the review here.